Osaka's Best Power Spots: 18 Shrines and Temples for Good Fortune
Osaka's Best Power Spots: 18 Shrines and Temples for Good Fortune
There are countless temples and shrines in Osaka, and some of them are well known for improving one's fortune for various circumstances such as business, health, money, marriage, etc. So here we will introduce the best "power spots" to help you improve your luck. We have grouped them according to their benefits, so why not visit the power spot that best suits your needs.
▼ If you want to sightsee in Osaka.

▼ If you are looking for a date in Osaka.

1. For wealthy family and business
1-1. Shitennoji Temple [Tennoji], the head temple of the Japanese sect of Buddhism
Erected over 1,400 years ago by Prince Shotoku, it is one of the oldest Buddhist temples in Japan.
The grounds of the shrine are very large, the size of three Koshien stadiums. Many deities are enshrined here, and their blessings are diverse.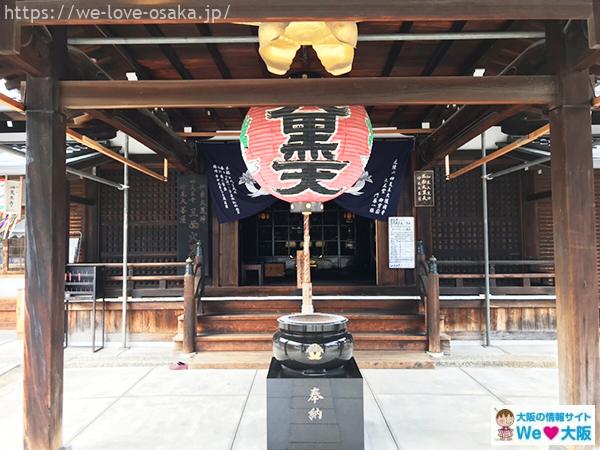 One of the deities enshrined at this Daikoku-do shrine is a god of tremendous power, a three-faced Daikokuten with the three faces of the Seven Gods of Good Fortune: Daikokuten, Bishamonten, and Rasenzaiten.
Daikokuten, the god of a good harvest
The strongest god of war and treasure: Bishamonten
God of art and music: Sarasvati
▼For more information

Prosperity of offspring, prosperity in business, good fortune, success in entrance examinations, fulfillment of great hopes, improvement of skills and arts, happiness, health, and healing of illness.
2. To improve career and work luck
2-1. Osaka Castle Toyokoku Shrine [Osaka Castle]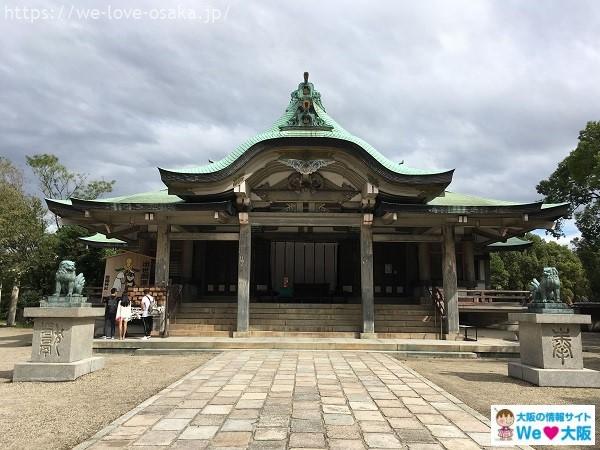 Toyotomi Hideyoshi, Toyotomi Hideyori, and Toyotomi Hidenaga are the deities of this shrine located in Osaka Castle Park.
It was founded in 1838 in Nakanoshima (at the current location of the Central Public Hall) in response to Emperor Meiji's request to dedicate a shrine in Osaka to Lord Hideyoshi, who had made great contributions to the nation. After some relocation, the shrine was moved to its current location in Osaka Castle in 1956.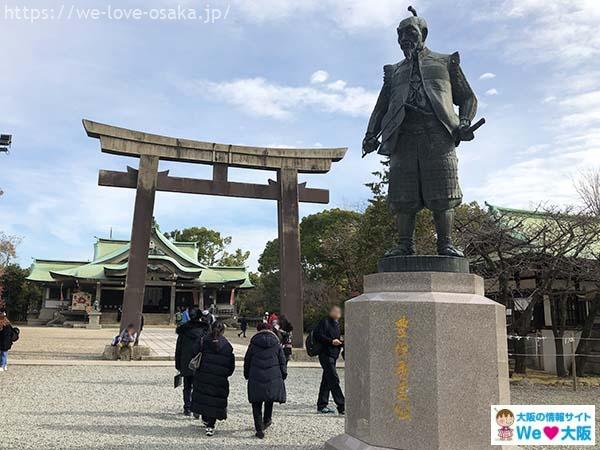 Red Seal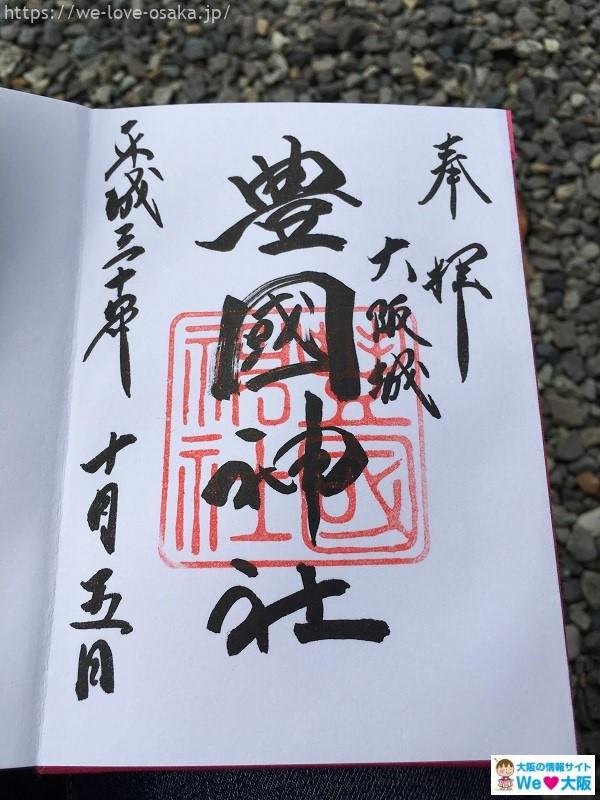 ▼For more information

▼Lots more information about Osaka Castle here.

Prayers for success in business, job fulfillment, job luck, employment, business prosperity, victory
2-2. Issyunji Daimyojin [Dotonbori]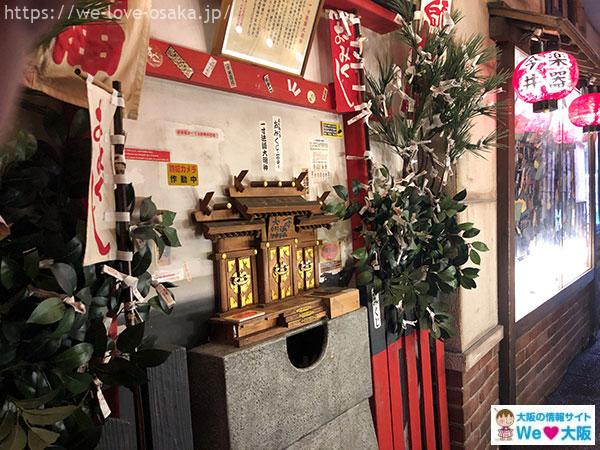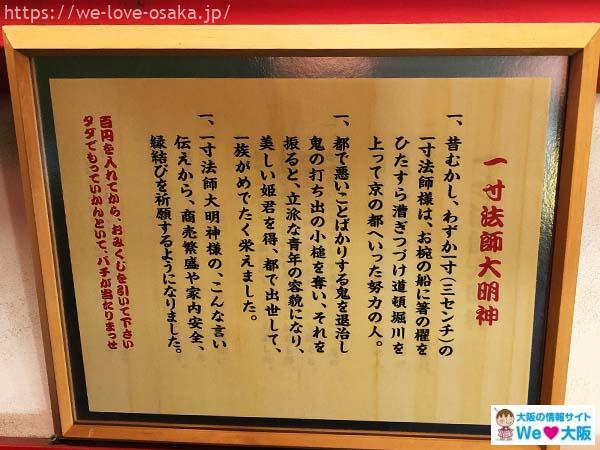 This is the story of Issun boshi, an old man and woman who are unable to have children and pray to the Sumiyoshi Taisha Shrine to have one. It is said that they went to the capital of Kyoto to exterminate demons, which was the Dotonbori River.
It is said that he grew up to be a fine young man, gained a beautiful princess, and prospered for generations of descendants, so it is said that the shrine is also beneficial for child-bearing, matchmaking, and prosperity of offspring.
The fortune that often comes true has become very popular? Please look for it when you visit Hozenji Yokocho!
▼For more information

▼For information on gourmet food and souvenirs in Dotonbori, click here.
[Dotonbori Gourmet] Here are some recommended lunches that you must try.
[Osaka souvenirs] You'll definitely want them! Ranking of the most popular souvenirs in Dotonbori, Osaka.
Prayer for success in business, prosperity, family safety, marriage, etc.
3. If you want to pray for a good marriage, this is definitely the place to go!
3-1. A sacred place for lovers! Ohatsu Tenjin [Umeda]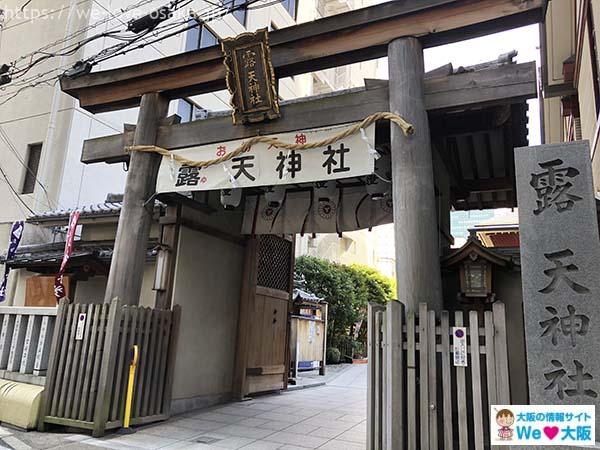 This shrine was the setting for the puppet play "Sonezakishinju" and is called "Ohatsu Tenjin" after the story of the heart-to-heart between Ohatsu and Tokubei.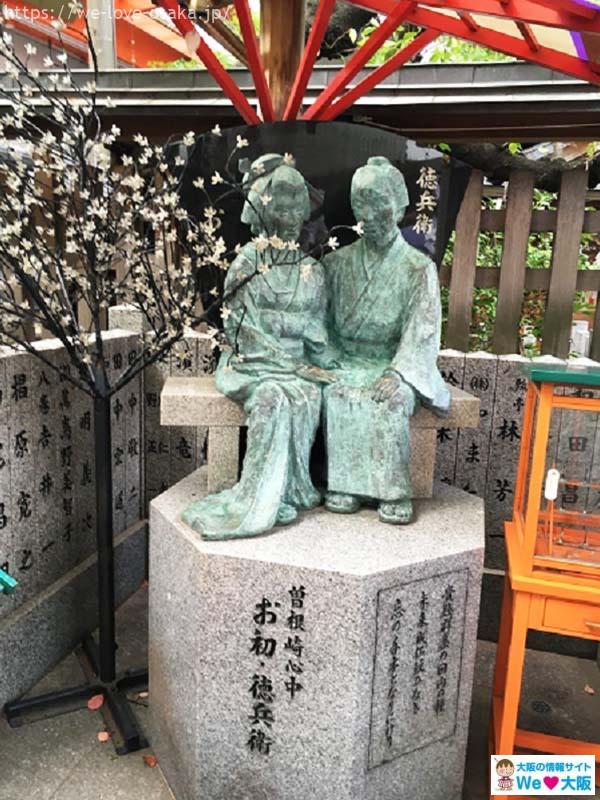 This shrine is popular as a sacred place for lovers, and many women and couples come to pray for a good marriage.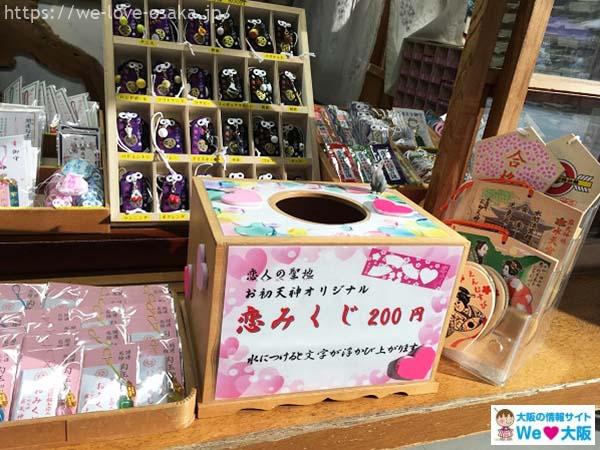 There are also "Koi-mikuji" (love fortune) that float when dipped in water, and "sports charms" with various sports charms. There are more than 10 types, including baseball, soccer, figure skating, and lacrosse, and people buy these charms to help them achieve good results in their sports and avoid injury.
Red Seal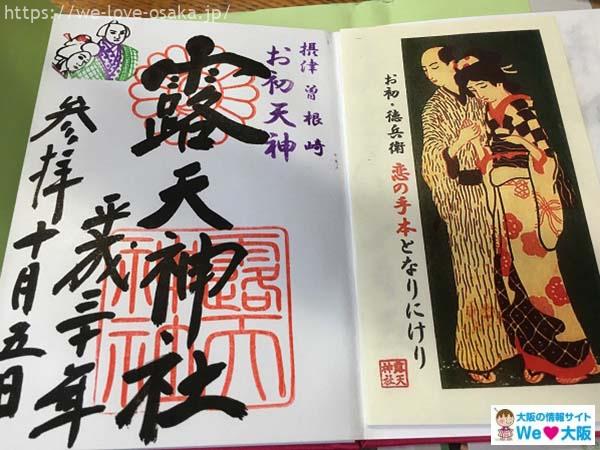 ▼For more information

▼For information on gourmet food and souvenirs in Umeda, click here.
[Umeda Lunch] Recommended Lunch and Cafe in Osaka Station and Umeda Area
[Umeda Dinner] A recommendation for a restaurant you never want to miss!
[Osaka souvenirs] Recommended Osaka souvenirs available at JR Osaka Station and Umeda
Marriage, safe delivery, prayer for beauty, academic achievement, business prosperity, financial fortune, skin disease treatment
3-2. Blessings for women! Ikutama Shrine also for breaking off bad marriages![Tanimachi 9-chome]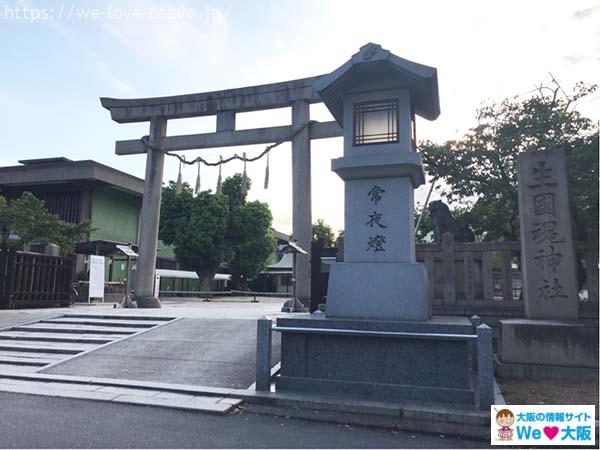 Located in Osaka City, Ikutama Shrine is popularly known as "Ikutama-san".
The main deities are Ikushima Okami (Great God of Ikushima) and Ashijima Okami (Great God of Tarushima), who are the deities of the Japanese archipelago itself. They are the deities of the Japanese archipelago itself.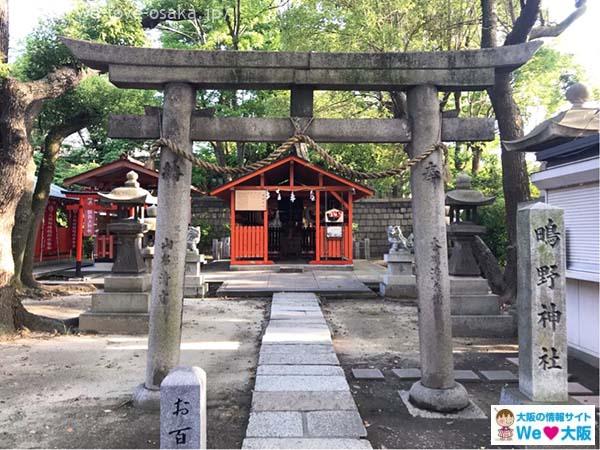 There are eleven branch shrines within the precincts of Ikukunitama Shrine, and one of them is Shigino Shrine here.
The shrine is associated with Princess Yodo of Osaka Castle, and since all the deities are female deities, it is said to be a guardian deity for women, bringing good luck in marriage and breaking off bad relationships.
They offer palm reading and four-poster reading on Saturdays and Sundays only, so why not visit?
▼For more information

Endings, marriage, good marriage, female protection, fisheries prosperity, victory, good fortune Business fortune, hardware, kamado, house building, improvement of performing arts, prosperous business, good harvest, sealing toothache, blessings to ward off calamities
3-3. Kishiki Shrine [Kishiwada]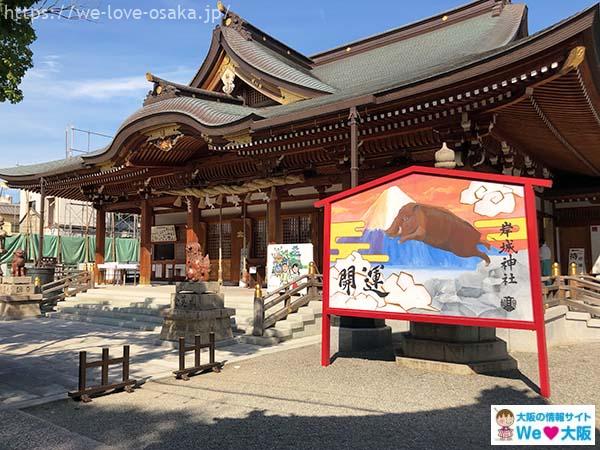 Kishiki Shrine is located near Kishiwada Castle. It is blessed for those seeking a love match.
Kishiwada Castle was called "Chigiri Castle" because of its resemblance to an implement used to sow the warp threads of a "chikiri" loom. The name "Chigiri" became "Chigiri," and the castle came to be worshipped as a god of marriage.
Two red and two white "chigiri-no ito" are tied to the nokoro to wish for a marriage. Once blessed with a marriage, men carry a red "kizuri gozamori" and women carry a white "kizuri gozamori" in hopes of eternal kizuri.
Red Seal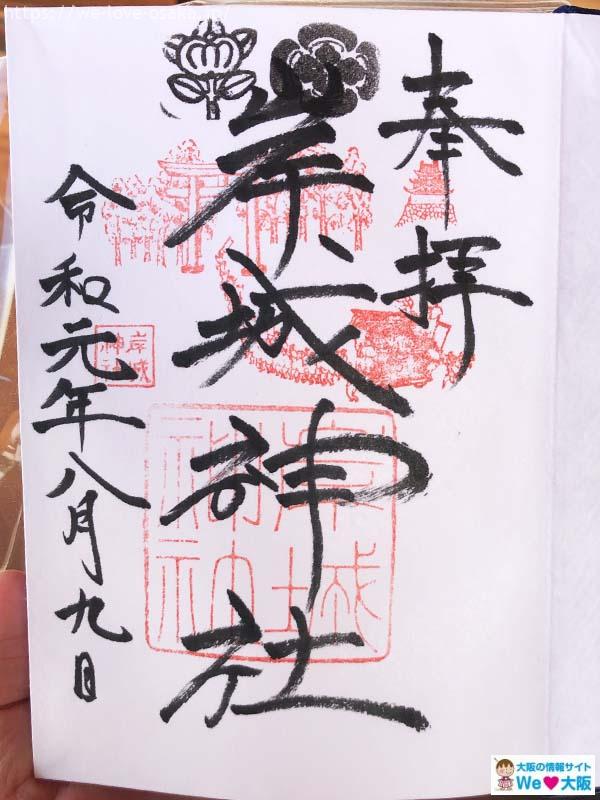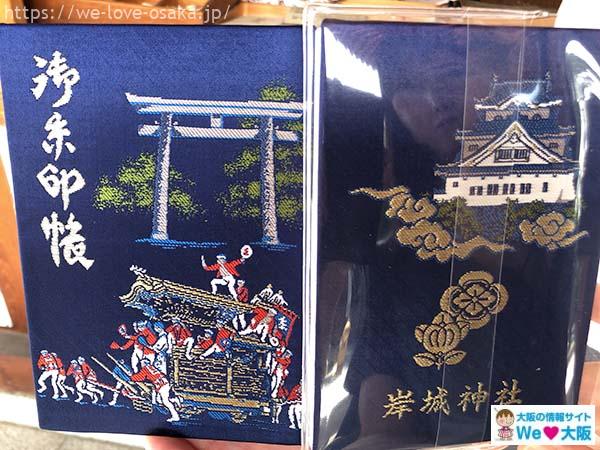 The red seal book of Kishiki Shrine depicts Kishiwada Castle and Danjiri. It is cool!
▼Click here for information on sightseeing around Kishiwada.

Pray for good marriage
4. Pray for winning! If you want to pray for success in every situation!
4-1. Temple of Victory and Luck.Katsuo-ji Temple [Minoh City]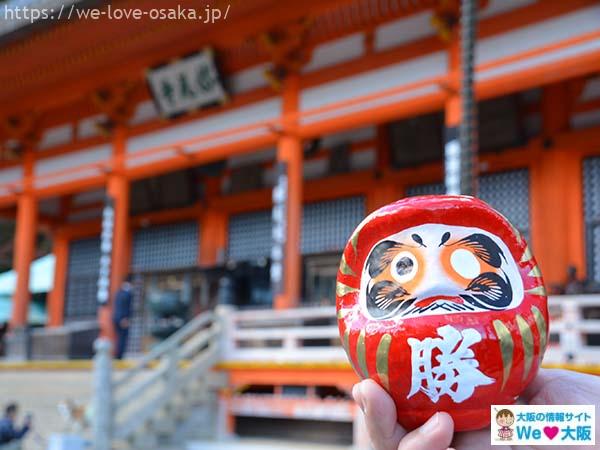 This 1300-year-old temple is known for its many votive dharma dolls for victory. Visit the temple to pray for success in business, examinations, elections, love, sports, and many other situations.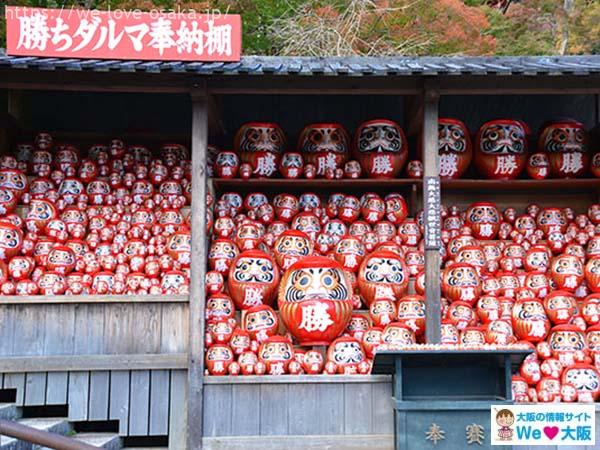 The winning Dharma begins with choosing a Dharma with which you feel a connection. The person writes his or her wish on the selected Dharma and puts his or her eye in the right eye of the Dharma while expressing his or her wish. When the wish is fulfilled, the left eye of the dharma is placed in the left eye and the dharma is dedicated to the temple as a token of gratitude.
So many wishes come true!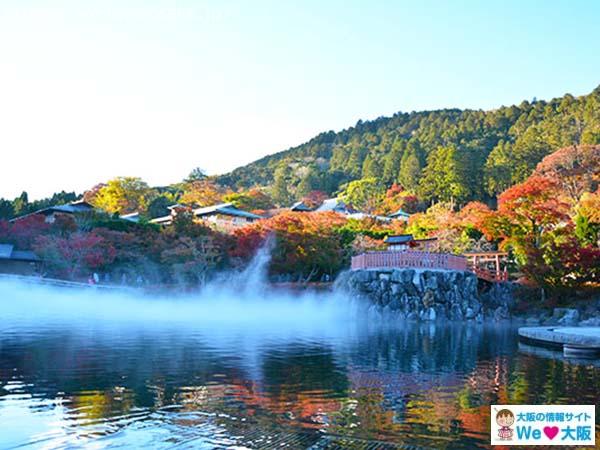 Scenic views of Katsuo-ji are spectacular, especially during the fall foliage season!
▼For more information

Pray for winning, success
5. Those who wish to improve their business and financial fortune
5-1. Namba Yasaka Shrine [Namba]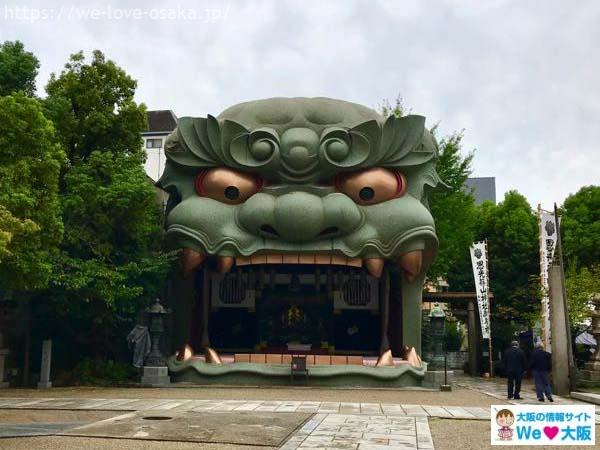 The Namba Yasaka Shrine is popular for its main shrine with a large lion's head. According to shrine legend, the shrine was founded when Gozutenno appeared and was enshrined during a plague epidemic that swept through the area. People come from all over the country to pray for academic improvement, employment, entrance exams, and company growth.
Red Seal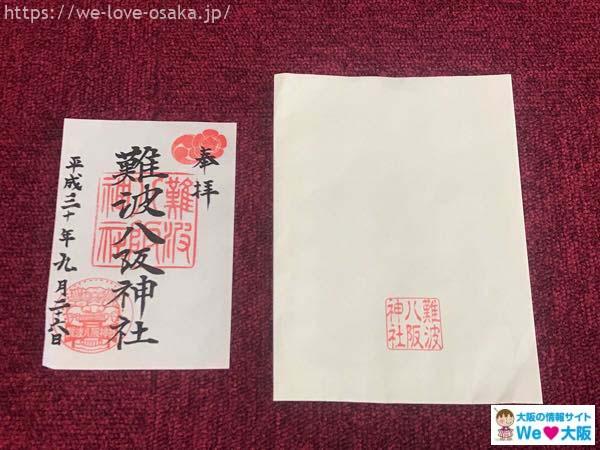 The Kyoto Yasaka Shrine is called "Saka" and the Namba Yasaka Shrine is called "Han", which is a different character.
▼For more information

▼For information on dining in Namba, click here.
[Namba Lunch] Recommended lunch to eat around Namba station!
[Namba Dinner] A must-visit restaurant in Osaka's Minami, the city of gourmets
Preventing evil spirits, banishing epidemics, prosperous business, agriculture, fertility, marriage, marital happiness, safe delivery etc.
5-2. Visit Hozenji [Dotonbori] if you sell water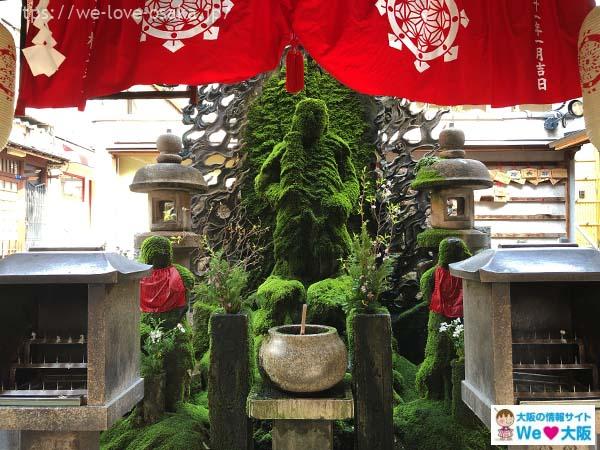 The moss-covered statue of Fudoson, which grants any wish, is nicknamed Mizukake Fudoson by local people. The official name of the temple is "Osaka Sennichimae, Mizukake Fudoson, Jodo sect, Tenryuzan, Hozenji Temple," and its origins date back to the late 1620s and early 1630s in what is now Uji City, Kyoto Prefecture. Later, in 1637, the temple was moved to Namba, where the present Hozenji Temple was completed.
It is said that the practice of mizukakefudo began when a woman came to visit the temple one day and poured water on the fudosan to pray for her wish to be granted, which is believed to be especially beneficial to the prosperity of the water business.
Red Seal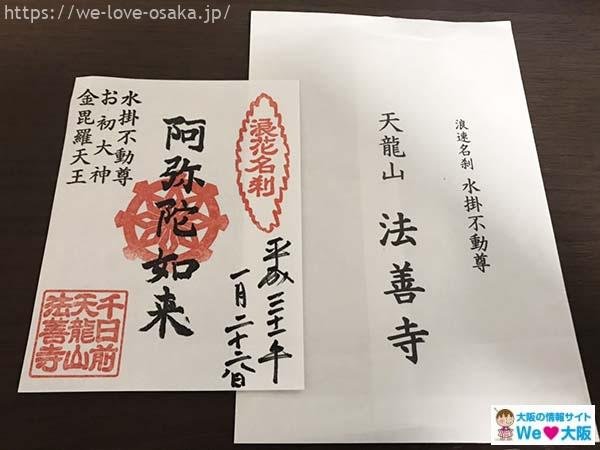 ▼For more information

healing of illness, prosperous business, marriage, traffic safety, good harvest, etc
6. If you are praying for academic achievement and success, this is definitely the place to go
6-1. Osaka Tenmangu Shrine [Minamimorimachi], dedicated to the god of learning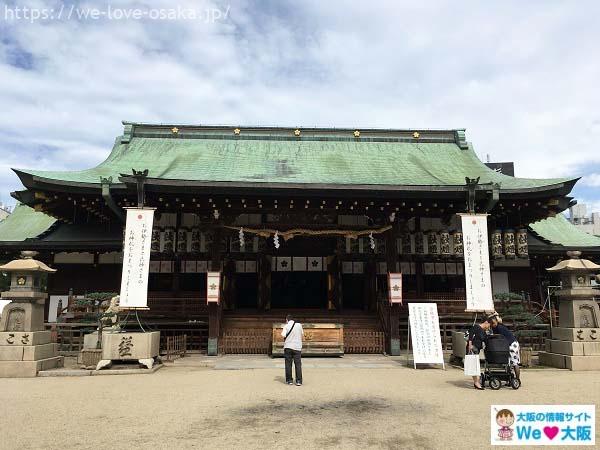 The Osaka Tenmangu Shrine, dedicated to the god of learning "Fujiwara no Michizane", is affectionately known locally as "Tenjin-san in Tenma". As the god of learning, the shrine is famous for prayers for success in entrance examinations. If you are planning to take an entrance examination, why not visit Osaka Tenmangu Shrine?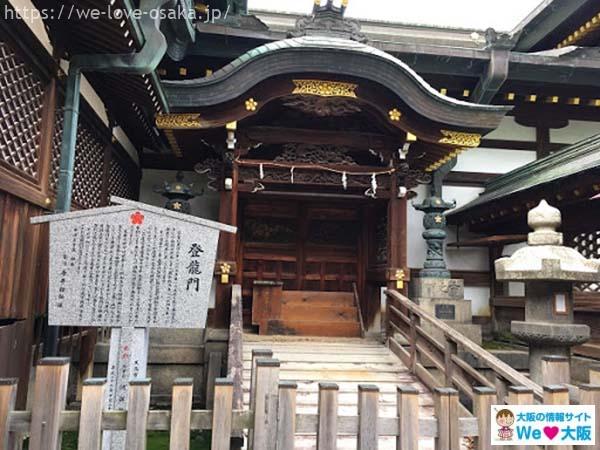 Osaka Tenmangu Shrine has a gate to climb. As many of you may have heard, "Noborurumon" comes from a Chinese legend that "only a carp that could climb up a swift stream could become a dragon," and is used to mean a gateway to success in life.
There are also days of worship when you can pray for success through the gateway to success here at Osaka Tenmangu Shrine, so please purchase a "Passing the Exam Set" and visit the shrine.
Red Seal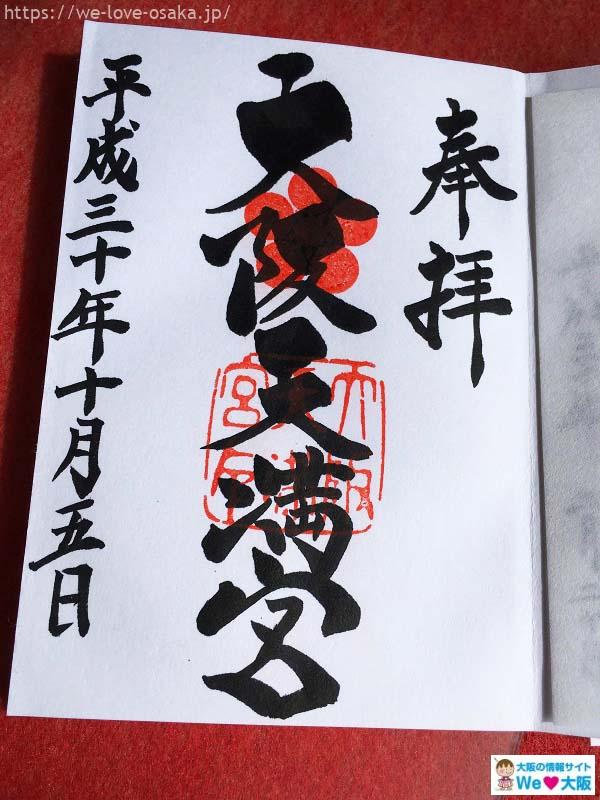 The point of interest is the plum blossom, which was a favorite of Michizane Fujiwara.
▼For more information

▼ Click here for recommended dining information in Tenjinbashisuji Shopping Arcade.
[Tenjinbashisuji Shopping Arcade Gourmet] Tenjinbashi 1 Let's enjoy walking from Tenjinbashi 1-chome to Tenjinbashi 6-chome!
Pray for academic success, success in school, success in life, marriage, and good luck
7. Here are the best places to make your wish come true!
7-1. Sumiyoshi Taisha Shrine [Sumiyoshi Ward, Osaka City] Divination with Omokaru-ishi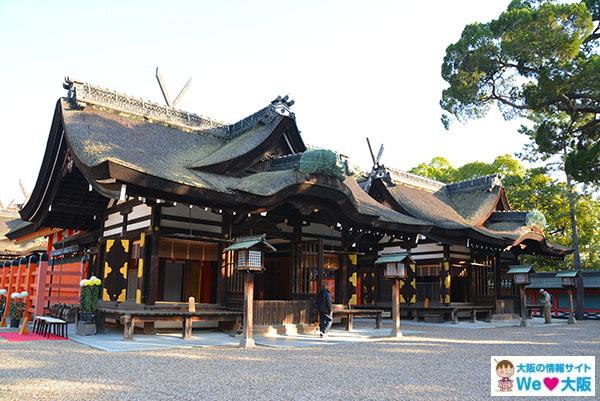 Sumiyoshi Taisha is popularly known as "Sumiyosan" in the local Osaka community. It is the head shrine of about 2,300 Sumiyoshi shrines throughout Japan. The Sumiyoshi Festival, one of the three major summer festivals in Osaka, is very popular and attracts many visitors every year.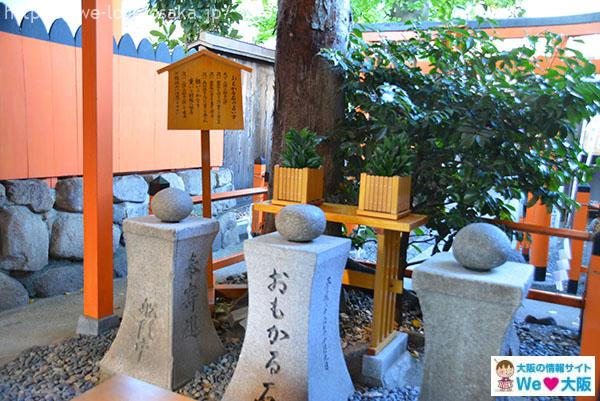 There is a sacred stone called "Omokaru-ishi" at the Otoshi Shrine, which is the last shrine of this Sumiyoshi Taisha, where you can divine if your wish will come true. It is said that the weight of the sacred stone, when first lifted, changes when you lift it after praying, and if it is light, your wish will come true. Why not visit there once?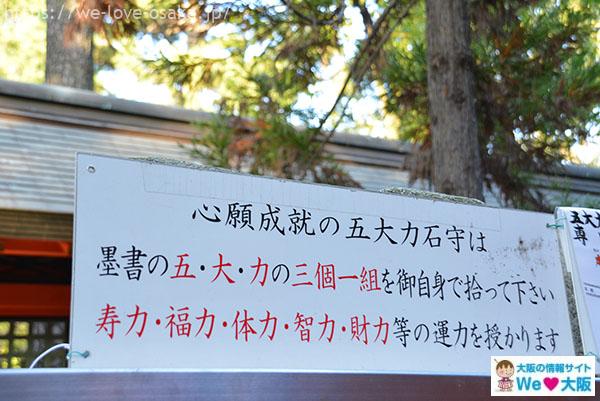 There is also a "Godai Riki Ishi" (Five Great Powers Stone), which is said to grant wishes if you pick up a stone with the words "Go," "Dai," and "Riki" written on it and use it as a charm.
▼For more information

Praying for good luck, safe navigation, recovery from illness, long life, safe delivery, prosperity in business and fulfillment of one's heart's desire
7-2. Horikoshi Shrine [Tennoji] where once-in-a-lifetime wishes come true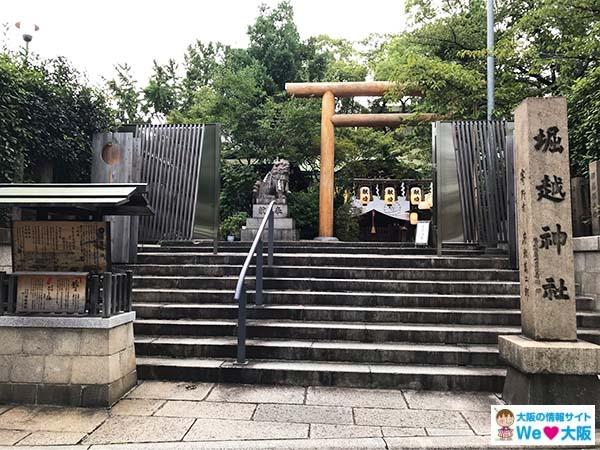 Horikoshi Shrine has long been popular with visitors, with the legend that it is "the god who grants once-in-a-lifetime wishes.
One of the seven shrines of Shitennoji, it is said to have been built to protect Shitennoji. It is said that a prayer called "Hitoyume Prayer" will bring you blessings. Reservations are required in advance, so please check the website in advance.
Horikoshi Shrine HP
Red Seal
Red stamps are available from 6:00 am to 5:00 pm.
▼For more information

A once in a lifetime request, good luck, prosperous business, family house, prosperity
7-3. Any wish will come true! Ninomiya Shrine [Hirakata City]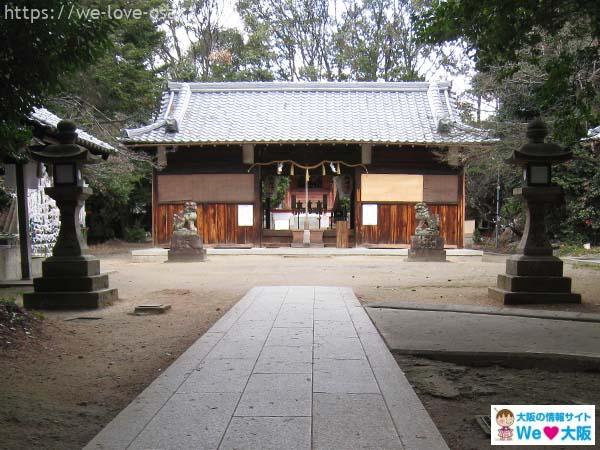 Taking the express train from Keihan Yodoyabashi Station to Kuzuha Station, which takes about 27 minutes, you can reach Ninomiya Shrine within a 10-minute walk.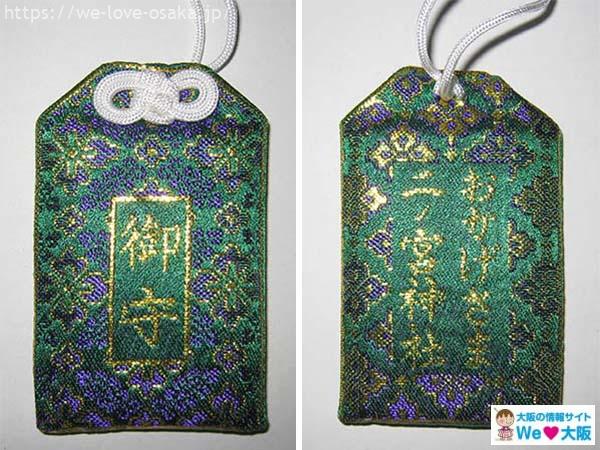 It is said that your wish will come true if you put a piece of paper with your wish written on it in the amulet, visit the shrine, and keep it as close as possible.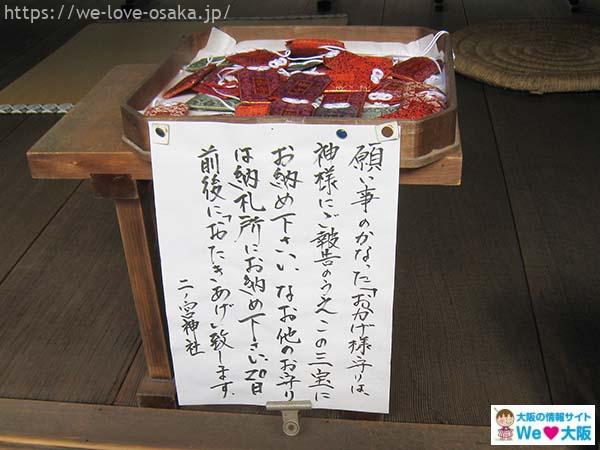 The fulfilled amulets are returned to the shrine, and don't you think that the large number of amulets returned from all over the country shows how effective they are?
Red Seal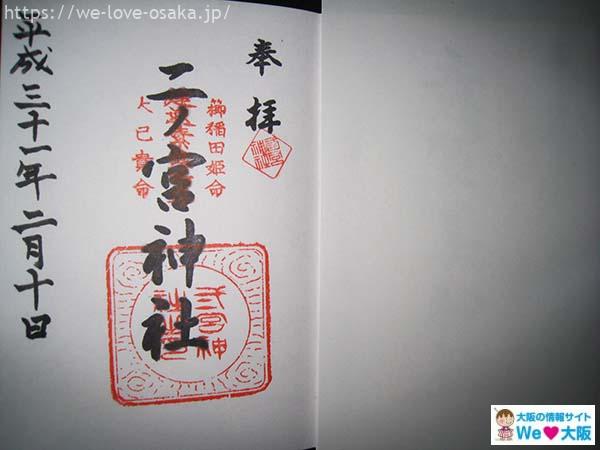 ▼For more information

Removing bad luck, healing illness, business prosperity, family safety, academic achievement, fulfillment of various wishes
7-4. Unexplored Power Spot Iwafune Shrine [Katano City]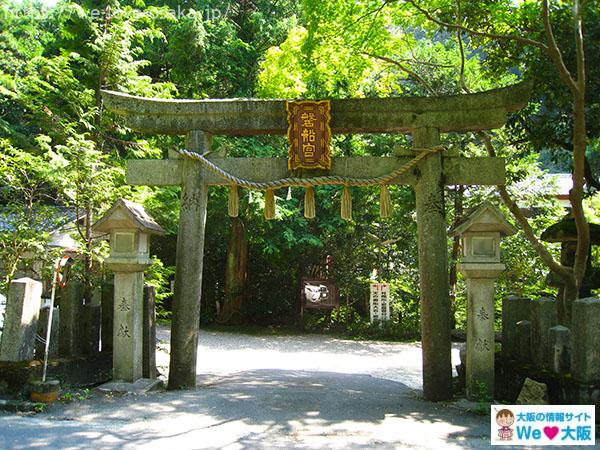 Iwafune Shrine is a hidden power spot where you can tour the rock caves. The sacred body of the shrine, "Amano-Iwafune," is a large rock measuring 12 meters high by 12 meters wide, and since the shrine is dedicated to a giant rock, many large rocks can be seen strewn about. You can feel indescribable power when worshipping the huge rocks in the midst of the great nature.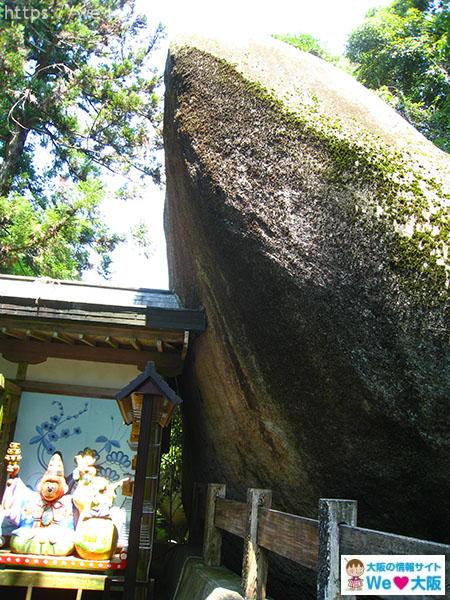 ▼For more information

Fulfillment of wishes, healing of illness, traffic safety, air safety, prosperity of descendants
8. For prayers for good health, no injuries, no illness, and long life
8-1. Pray for the health of your pet! Sukunahikona Shrine [Kitahama]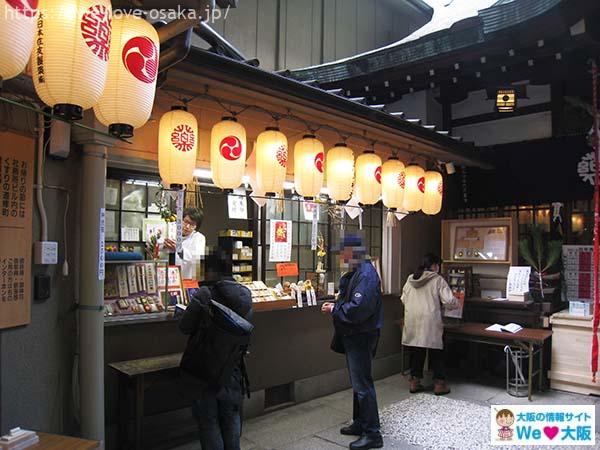 Located in Doshomachi, the town of drugs, Sukunahikona Shrine is dedicated to Sukunahikona-no-Mikoto, the founder of Japanese medicine. The shrine is considered to be the general guardian of Japanese medicine, and is visited by many people from the medical profession and pharmaceutical companies.
It is located one stop south of Umeda, in the heart of Osaka, and is a great area for sightseeing, with fashionable cafes, restaurants, and retro buildings in the neighborhood.
Red Seal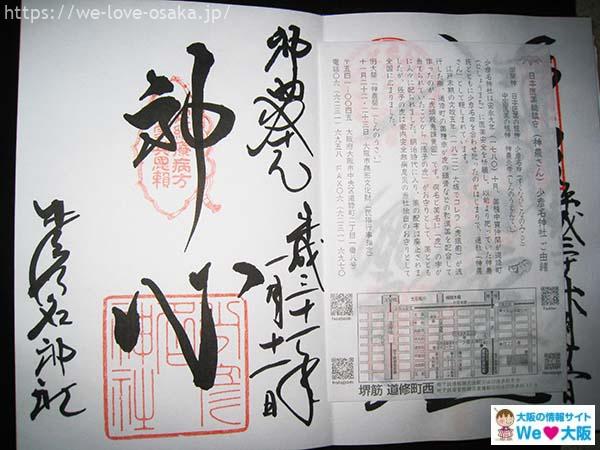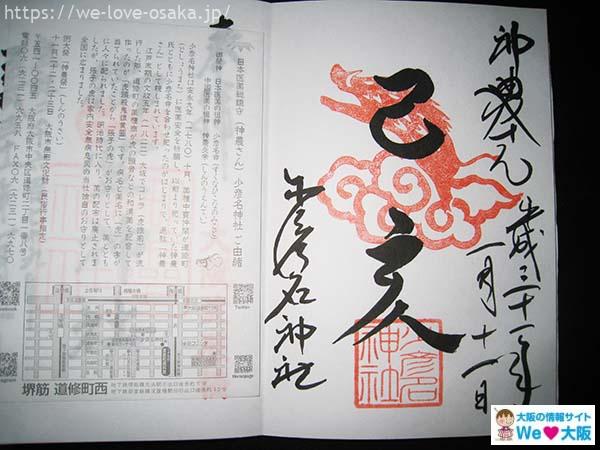 ▼For more information

▼Click here for information on Kitahama dining.
[Kitahama gourmet] Never miss lunch and dinner! Recommended☆Definitive version!
Health fulfillment, disease healing, safe delivery, family safety, good health
8-2. Samuhara Shrine keeps you free of disease and injury [Awaza]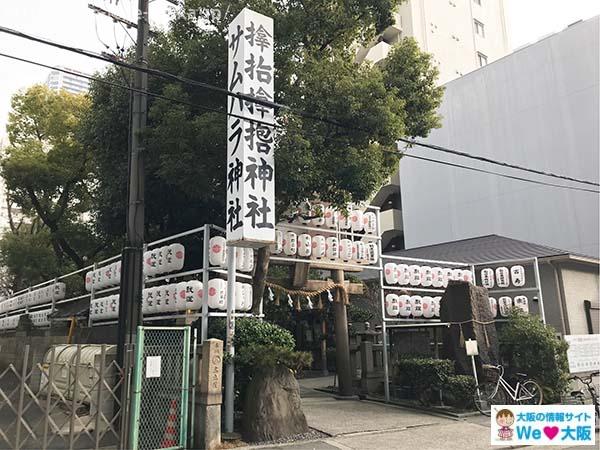 The Samuhara Shrine, where the ring of protection from bad luck is talked about for its immense power, is known as the god of no injury, no illness, and prolonged life, and is visited by many people from all over Japan for the ring.
The name "Samhara" cannot be converted because it is not a regular kanji, but it is not a Chinese character but a divine character, used in protective charms and amulets as four characters with the blessing of protecting oneself.
The three main deities are the first gods to appear in the Kojiki, and they are said to be the gods who created everything, including the gods. No wonder they have immense power.
Rings with tremendous power are hard to come by, but there are other talismans as well, so why not pay a visit?
Red Seal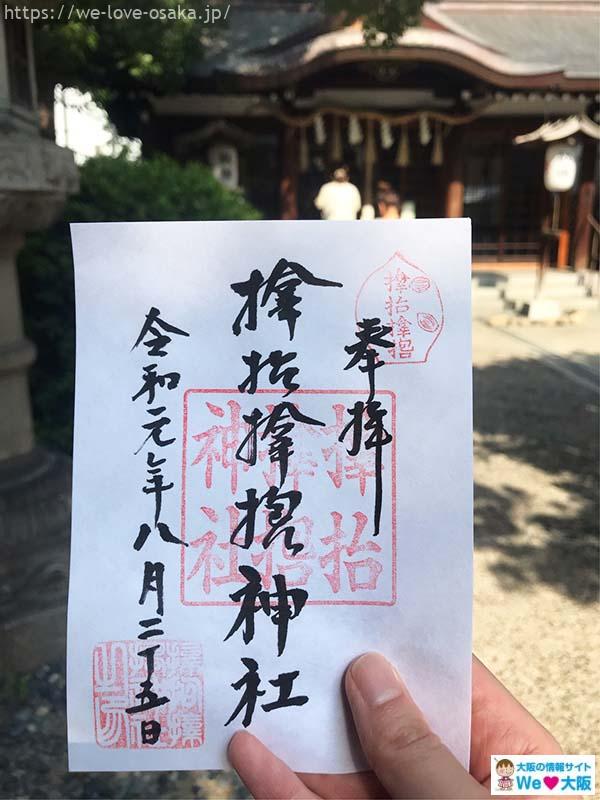 Reception hours are 9:00-17:00.
▼For more information

Free of disease, prosperity of family fortune, no injury or illness, prolongation of life
9. Speaking of traffic safety, here it is!
9-1. People and vehicles as one! Naritasan Fudoson [Neyagawa City]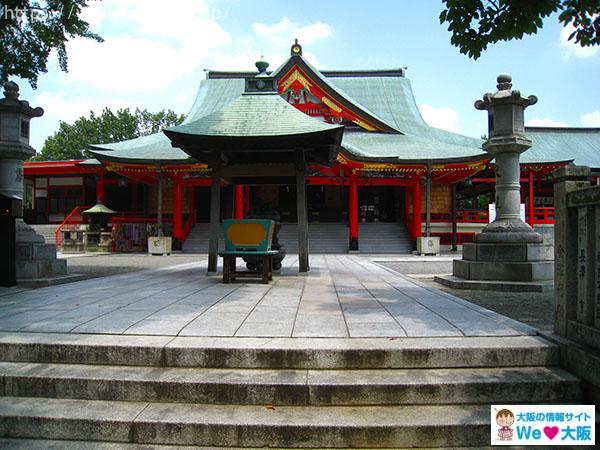 Naritasan Fudoson (Naritasan Osaka Betsuin Meioin), located at Keihan Korien Station, is a power spot where many people visit for traffic safety. On February 3 every year, a bean-throwing ceremony is held and many celebrities come to the temple. You can also get a red seal, so why not pay a visit?
Naritasan Fudoson is a branch temple of Naritasan Shinshoji Temple in Chiba, enshrining Fudo Myoo.
Fudo Myoo is a Buddha who is highly beneficial for warding off bad luck, so in addition to warding off bad luck, there are many other benefits. Among them, he is especially famous for traffic safety.
It is said that the first prayer was offered for the safety of their son who was evacuated to Hiroshima after the atomic bombing of the city, and that the parents prayed for the safety of their car on the way.
Red Seal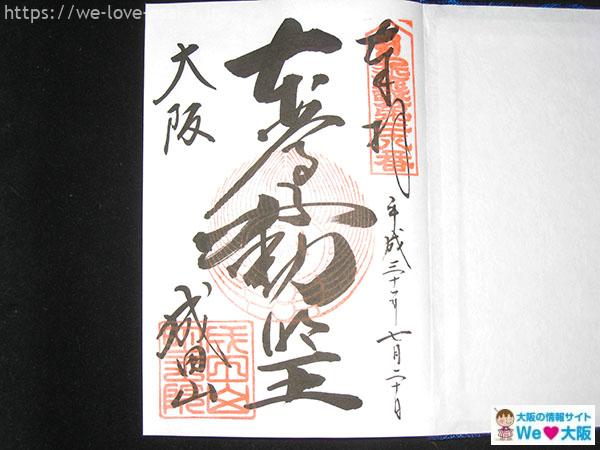 ▼For more information

Traffic safety, business prosperity, good fortune, good health, academic achievement, family safety, various wishes Fulfillment of wishes
10. Holy power spots with zero magnetic field
10-1. Okami Shrine [Hirakata City]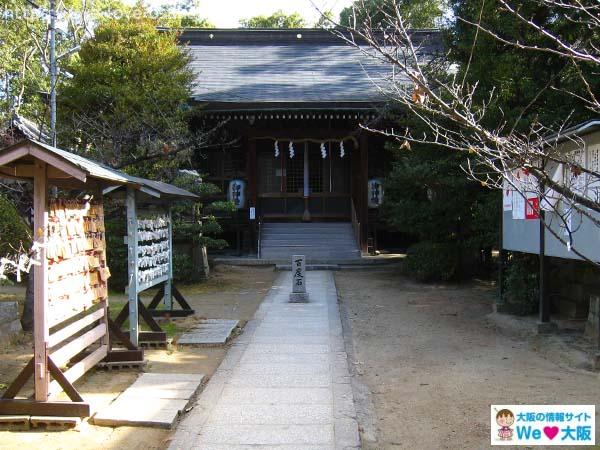 The power spot Okami Shrine is located at the Keihan Hirakata-shi Station. This shrine is famous for its zero magnetic field where the N and S poles collide.
Other famous zero magnetic fields include Ise Jingu Shrine, Koyasan Mountain, Suwa Taisha Shrine, and Toyokawa Inari Shrine, which are some of the most famous power spots in Japan. With such an amazing zero magnetic field in Osaka, you definitely want to go there!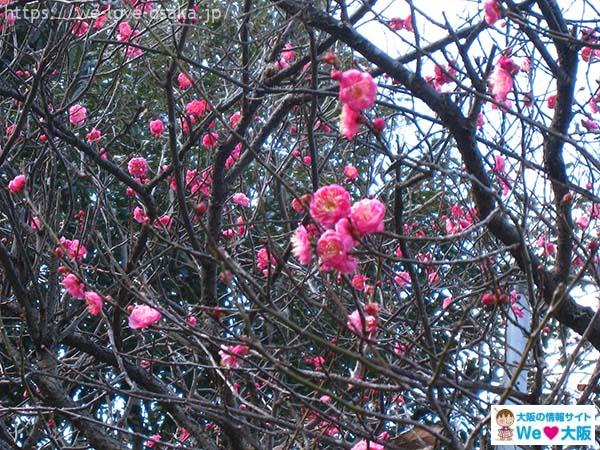 The shrine is also famous for its "Ikebana Plum Grove," with more than 100 plum trees planted on its grounds, making it especially popular during the plum season.
Red Seal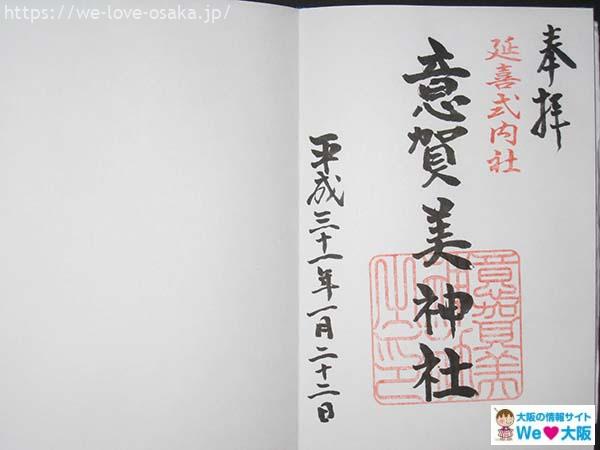 ▼For more information

A safe delivery, marriage, amulet for water work and warding off evil
Summary
How was it? Did you find a power spot you want to visit? I hope visiting one of these many wonderful shrines or temples helps make your dreams come true!
▼Best sightseeing spots in Osaka
▼Best date spots in Osaka
Related article
Abeno Harukas is Japan's talle……

2023.06.11

There are many bookstores arou……

2023.06.07

What's in Toei Kyoto Studio Pa……

2023.06.07
Introduction of writer

Kururun
This is the mascot character "Kururun"of "we love Osaka ". He likes the local specialty of Osaka "Takoyaki"and "Kui aore taro" Kukurun offer fun and useful information to everyone!