【Osaka Power Spot】Ninomiya Shrine, famous for wish come true. It is about  10-minute walk from Keihan Kuzuha Station
【Osaka Power Spot】Ninomiya Shrine, famous for wish come true. It is about  10-minute walk from Keihan Kuzuha Station
Ninomiya Shrine of  Hirakata Kuzuha is known as a shrine where wishes come true.
I show you the images that really came true. We will also introduce how to do this.
Also, Ninomiya Shrine is about a 10-minute walk from Kuzuha Station on the Keihan Railway. Directions on foot to the shrine are also introduced by photo.
Why not experience "Okagesama festival" first If you are interested in it.
1.What kind of shrine is Ninomiya Shrine?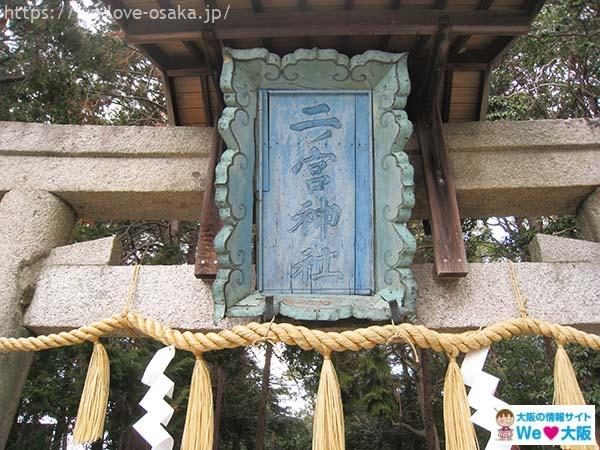 There is a history that Oda Nobunaga repaired, and Toyotomi Hideyoshi's children restored the main shrine.
Ninomiya Shrine has been admired by people since ancient times.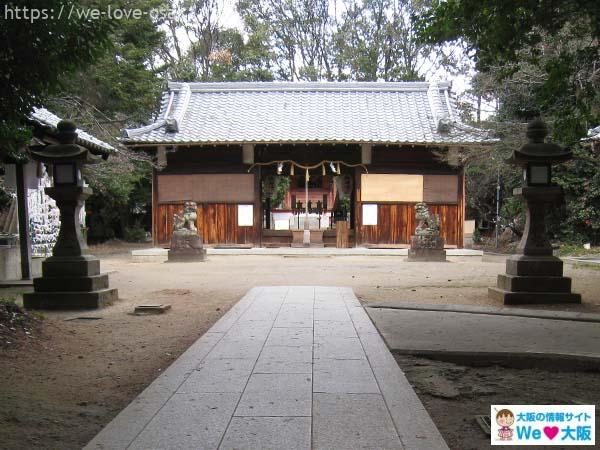 Currently, Mr. Miyaji, his wife and his son are protect it. The shrine's work is Mr. Miyaji, the precinct cleaning is  his son, and the rest is  his wife.
It is a clean space and a very pleasant space.
2.The wish will come true! What is the okagesama mairi?
Ninomiya Shrine's "Okagesama mairi " has become a hot topic for a while, and many people have come to visit from far away. There are still many amulets.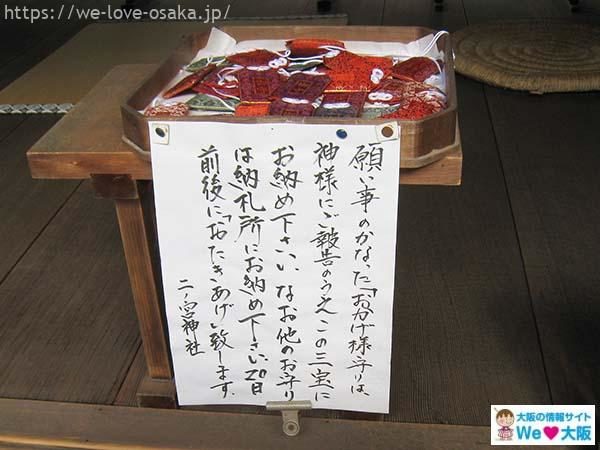 This is an amulet where Many people wishes came true.
What should I do to visit there?
First, apply at the office.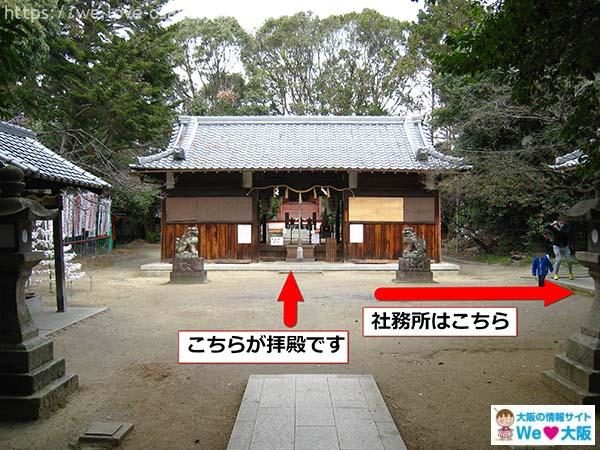 You will see office on your right side after enter there.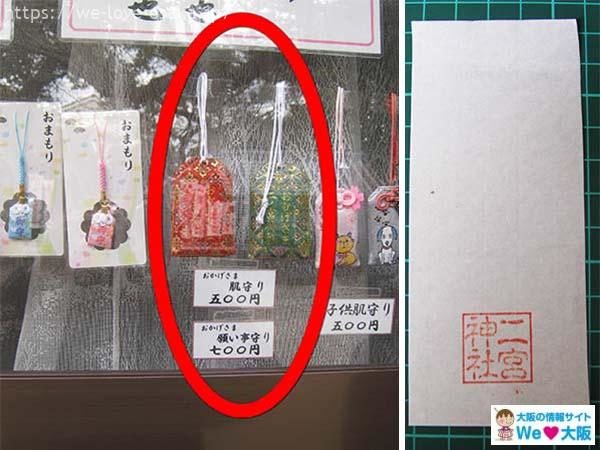 Tell the Shinsyoku that I would like to "okagesama mairi" at the office. then they given me a piece of paper.
Write your wish and your name on the right.
When you have finished writing,
Fold it in half with the writing side inward and then fold it twice in the same direction.
The reason why it folds into this size is to make it the same size as the Shinji in the amulet.
I handed it to them  after  you fold the paper on which you wrote your wish. Then put the paper in the amulet.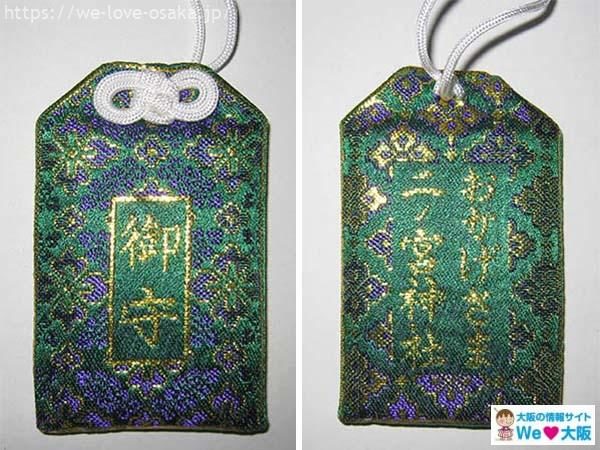 This is an amulet. This amulet is for men and is called "Otokomamori"
Keep this amulet in a bag or wallet and always keep it.
He taught me three things as a way to make my wishes come true.
・Thinking positively
・Having a heart of gratitude
・ Smile
The charge is 700 yen.
※The priesthood will teach you the procedure .
※ The shinsyoku is a person who does office work at a shrine.
3.Amulet and stamp of Ninomiya Shrine
There is a cute amulet.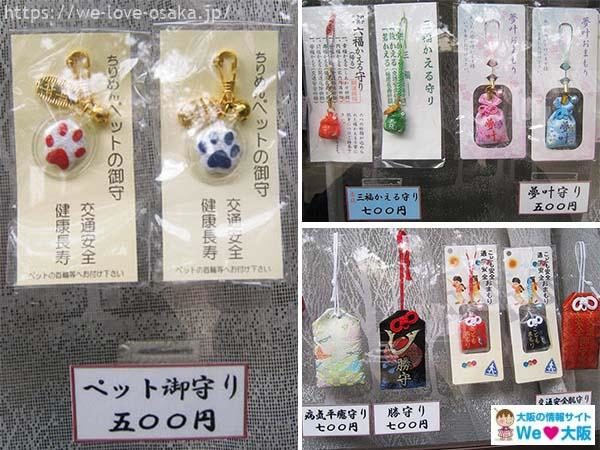 Left: This is a pet amulet.
Upper right: There are amulets that make dreams come true and amulets that make happiness come true.
Lower right: There was also an amulet called "Katsumori" with a Kabuto design.
Stamp of Nishinomiya shrine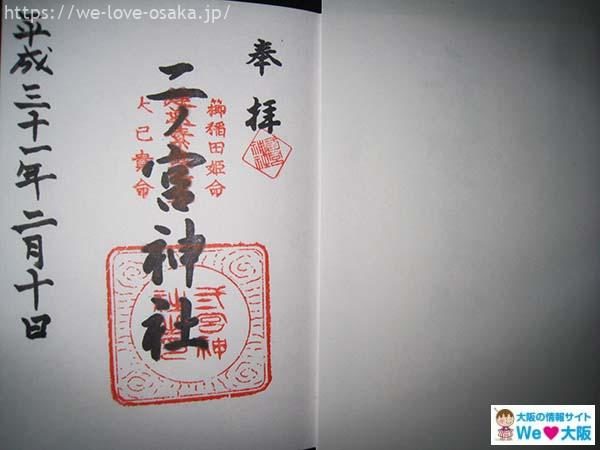 The stamp can be received at the office. Hatsuho fee is 300 yen.
4.Maple tree beside the office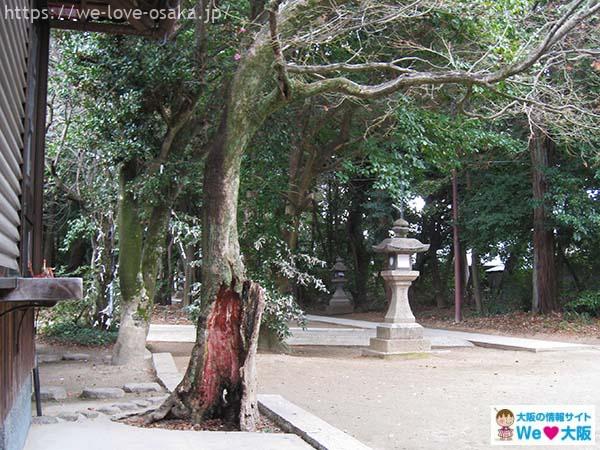 The maple tree next to the office is crushed near the root.
The ground was solidified until near tree by concrete when the company office was restored 36 years ago,
Then the tree started to weaken, and Mr. Miyaji, who did not see it, peeled off the concrete around the tree. However, the tree never returned to its original shape, and it seems that it has been 36 years as it is.
However, he said that he still attaches new leaves every year and feels the  vitality of wood.
※The red things is medicines
5.Access
Ninomiya Shrine is about a 10-minute walk from Kuzuha Station on the Keihan Railway. Introduce directions from Kuzuha Station.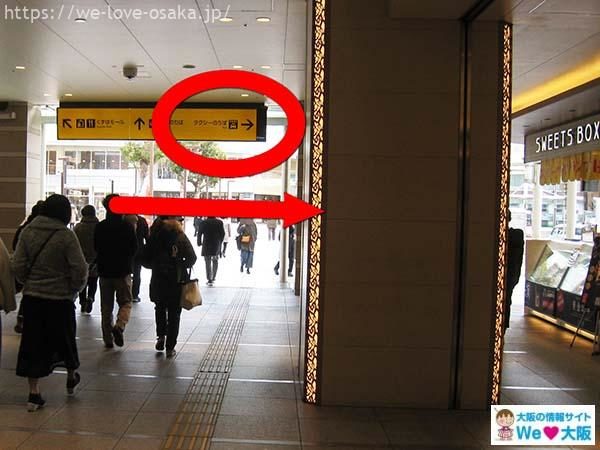 Go straight out of the ticket gate at Kuzuha Station. There is a "Taxi stop →" information board above you, so go to the right.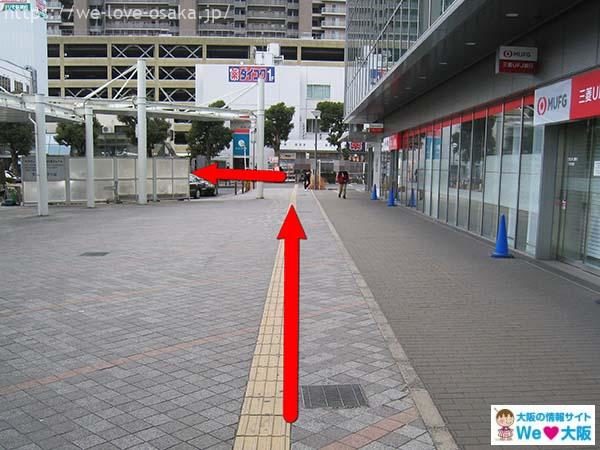 Turn right and you will see the drugstore in the front. The sidewalk turns to the left in front of the drugstore, so follow the road.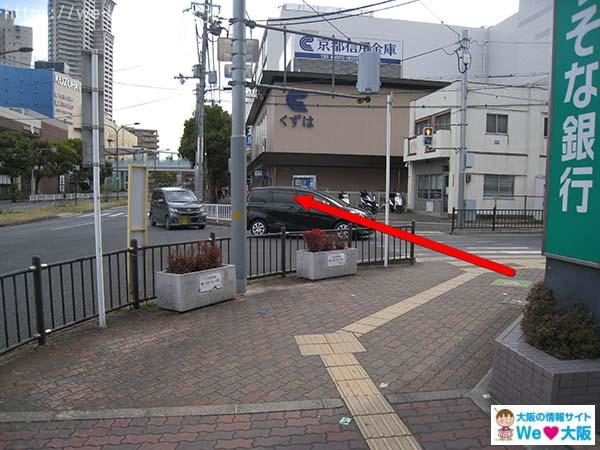 After passing the drugstore, there is an intersection, but go straight.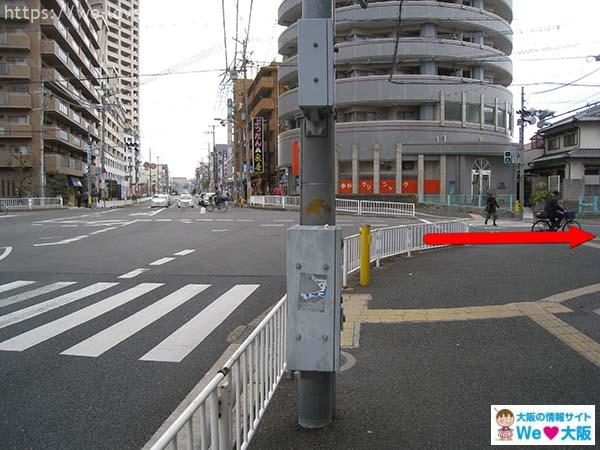 Turn right at the second intersection. This is the "Mall South" intersection.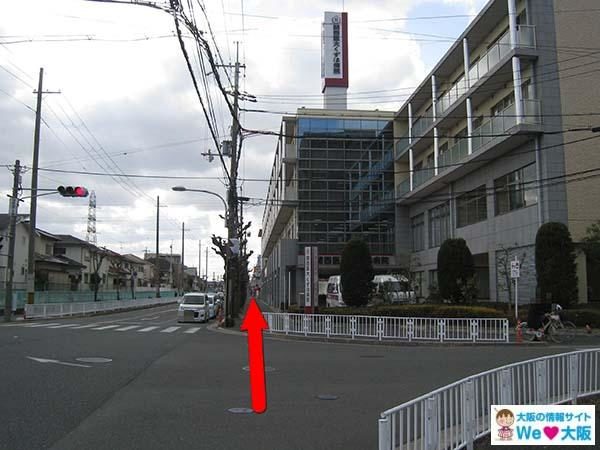 Turn right at the mall south intersection and go straight ahead. Then you will see Kansai idai Kuzuha hospital. go straight further.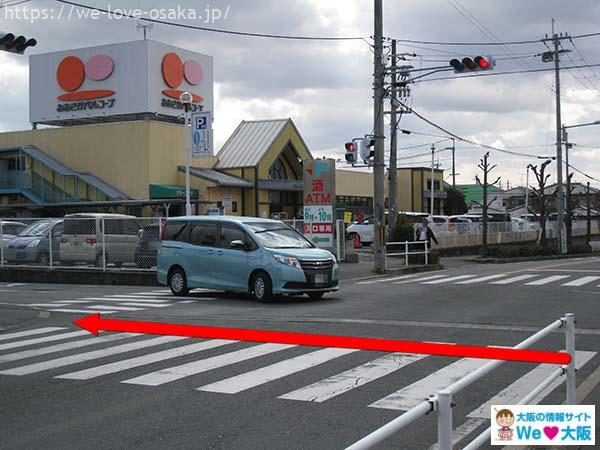 Cross the pedestrian crossing at the intersection with the second traffic light and turn left.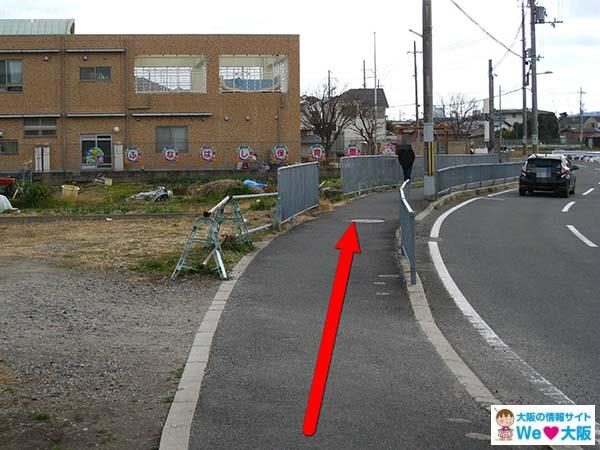 Proceed along the sidewalk.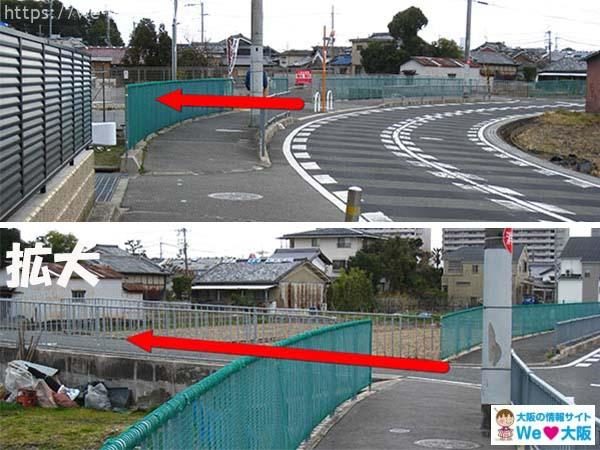 Turn left after this. Please check the enlarged image because it is a little confusing.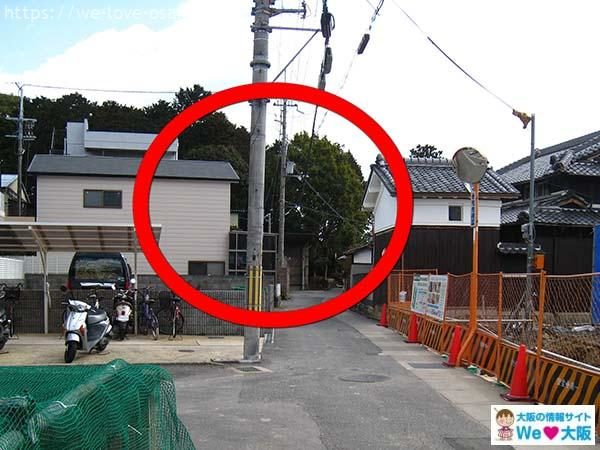 As you walk, you can see the forest ahead. This forest is Ninomiya Shrine.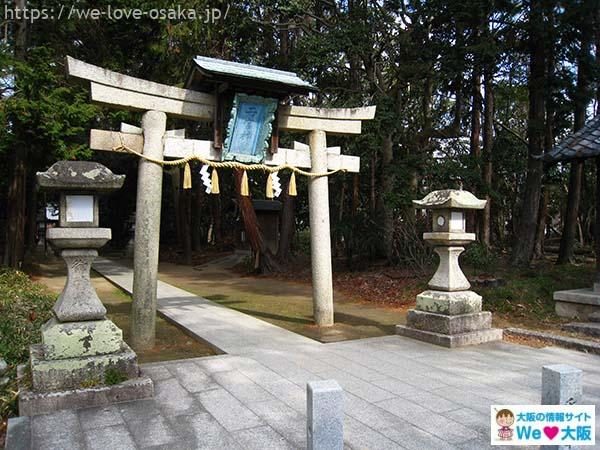 There is the Trii in your left hand.
I just saw the precincts from Torii.
Shrine name:
Ninomiya Shrine
Address:
1-707 Funabashi Honmachi, Hirakata City
TEL:
072-857-6256 (Company office)
Reception hours:
9:00-16:00
(Sometimes there's nobody)
Access:
From keihan train Kuzuha
6.Summary
What did you think. Granting wishes not only asks God, but also our keep in mind is important too. Why don't you visit it once If you have a wish that you want to fulfill.
▼Click here for other power spot articles in Osaka!

Related article
Ninomiya Shrine of  Hirakata K……

2021.11.17

I was born in Hirakata and rai……

2021.11.17
Introduction of writer

Ozumi
I was born and grew up in Osaka.Exactly I was born Hirakata, I live in Neyagawa. I went back Hirakata again.
Instagram
#weloveOsaka
Please introduce your "we love Osaka" (Only gourmet of Osaka and spot of Osaka)