Have special power !? Zero magnetic field experience at Hirakata Okami Shrine! 【Osaka Power Spot】
Have special power !? Zero magnetic field experience at Hirakata Okami Shrine! 【Osaka Power Spot】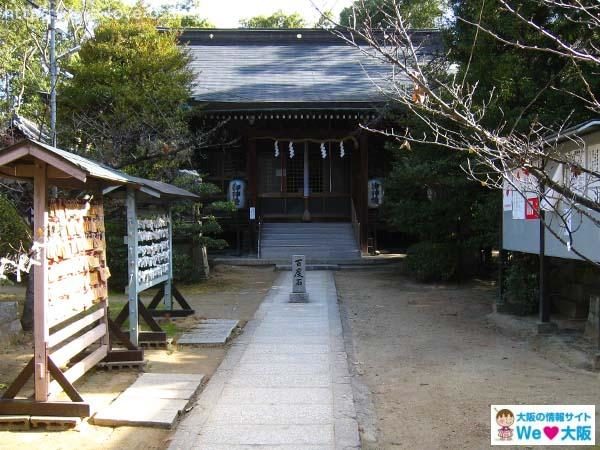 I think that the first thing that comes to mind is the zero magnetic field of bunguitouge. There are other power spots that many people visit, such as Ise Shrine, Koyasan, and Suwa Shrine. However, it also exists in the more familiar Osaka.
It is Okami Shrine in Hirakata City, Osaka.
When you actually go and see how the magnetic needle moves, you will be very surprised.
This shrine is also well known for plums. The plum festival is held every year in after full bloom. I also introduce festival information to you.
1.What is zero magnetic field?
The earth is a large magnet with the south pole as the north pole and the north pole as the south pole. However, there is a point where the north poles and south poles collide and erase each other's power. That is zero magnetic field.
It is said that a strong zero magnetic field will recover the disease so it is popular.
Some of Japan's most famous it is are Bunguitouge, Ise Shrine, and Mt. Koya.
2.What kind of shrine is the Igami Shrine?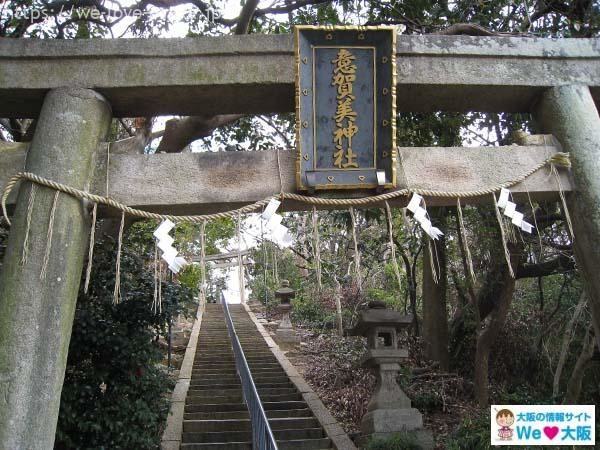 There is no definite record of when Igami Shrine was made.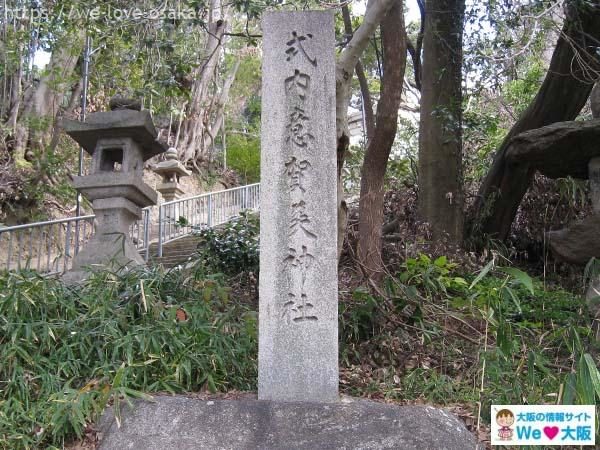 With  Engishiki, the rules for enforcing the law were written. Various shrines were listed in it
The official name of the shrine is called Shikinai Igami Shrine.
3.There is in the main staircas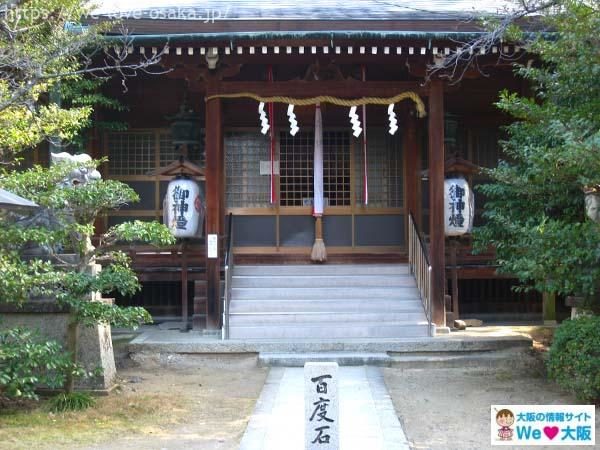 It is said that the magnet moves well in the second and third stages.
I actually experienced it.
The needle points in a different direction when you place a compass on the ground,
Changing the location will show a different directions
It seems to be different from day to day.
I went there on a weekday morning, but there were a lot of people coming.
4. 2 main shrines, why?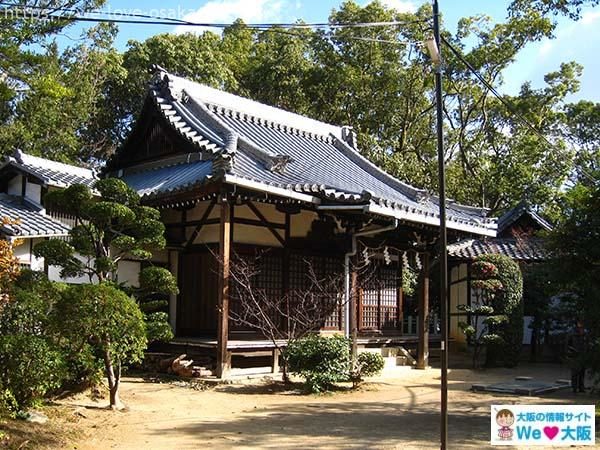 This is the old main hall. The reason why there are two main shrines was that the old main shrine was destroyed by a typhoon in 1945. After that, it was decided to restore, and the main shrine was restored with the remaining materials.
After that, a new main shrine was built, but it is said that it remains without destroying the old main shrine.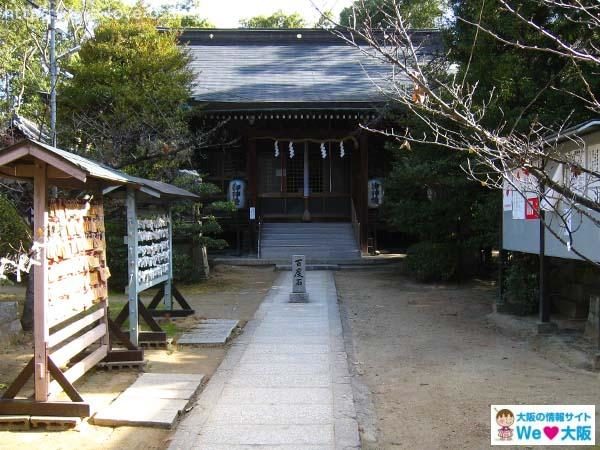 This is the current main hall
5.There are unique Komainu-san.
Komainu is a beast-shaped statue guarding a shrine.
At present, there are not few different shapes on the left and right, and many of them are similar with shishi. In addition, the nickname is no longer called shishi , and it is called Komainu.
Komainu of main shrine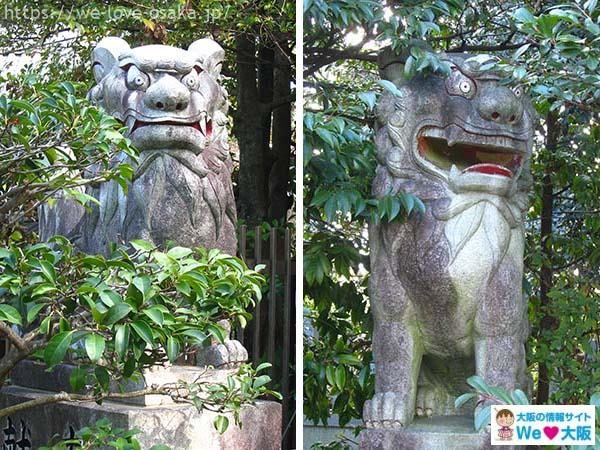 The komainu on the right has a color on the mouth. This is a new replacement. Old Komainu are also carefully preserved here
Old Komainu
Although it is difficult to understand in the picture, it is quite damaged. This Komainu is made of soft stone and has the disadvantage of being easily damaged.
Now it is stored in a safe place where there is a roof
Komainu of Oinarisan
There is the Inari shrine in Igami shrine.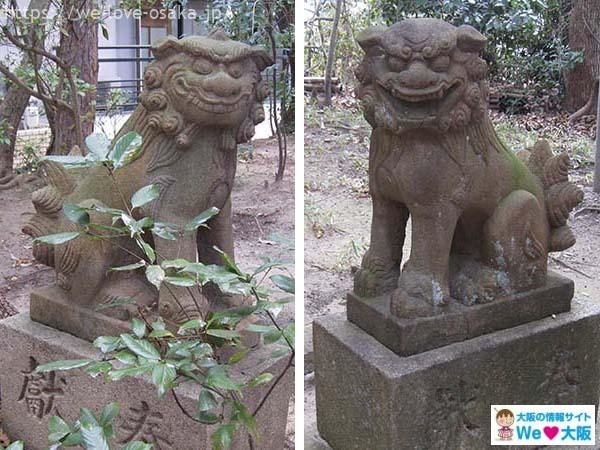 Speaking of Inari Shrine is a fox, but here Komainu protects the shrine.
Kotohira Shrine
There is also a shrine called Kotohira Shrine.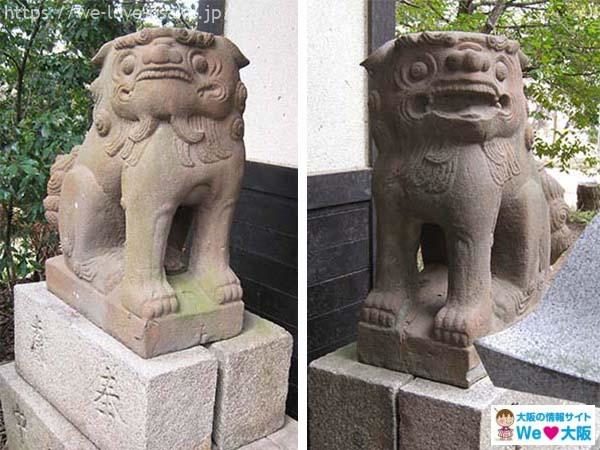 This Komainu has a strange expression. The image of komainu is like a scary face, but it looks funny,
6.Shigami Shrine stamp
You can also stamp at the Shiga Shrine. You can get it at the syamusyo on your left.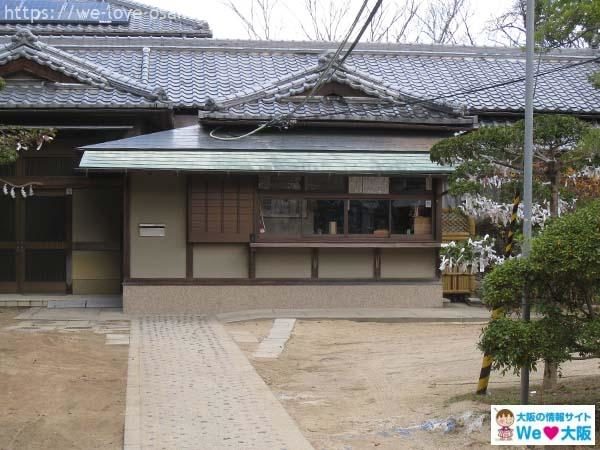 May be no people at the counter, please open the reception window and call out. Please wait there a long time even if there is no anyone.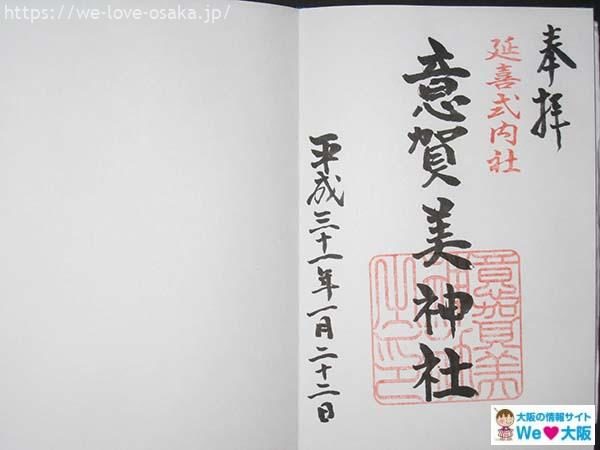 Ceremony fee is 300yen.
7.There is also a famous place for plum.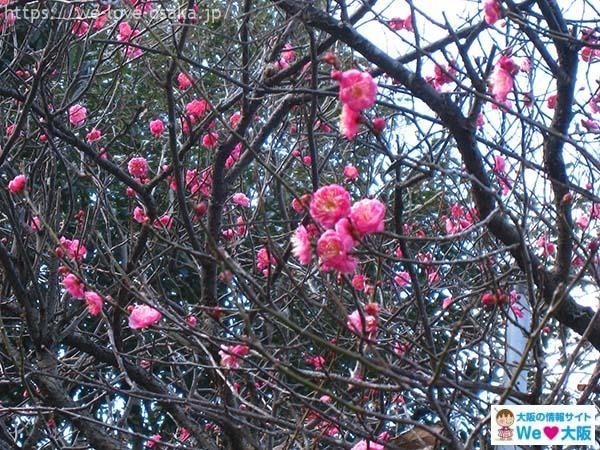 There is a plum grove on the way to Igami Shrine. There are about 100 plum trees here. You can also see rare flowers of pink and white flowers from a single tree.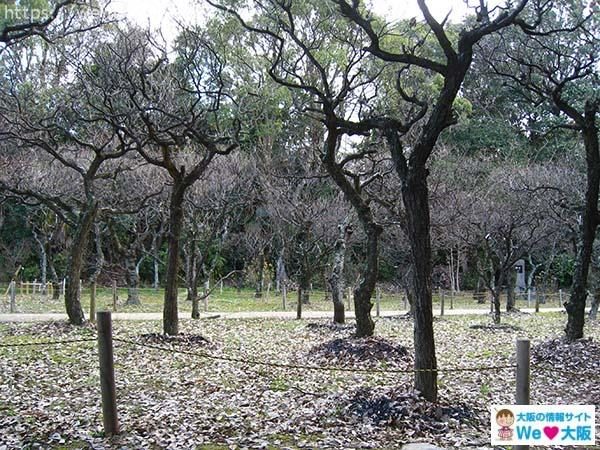 I visited in end of January. But there were no flowers of plum . A festival is held every year in early March.
Check the Hirakata Lions Club website for the schedule.
It is also introduced as a sightseeing spot of plum along Keihan. How about visiting there ?
8.Ochanaya Goten Ruins Observation Square
This is an altitude of 31 meters and the view is very good. Below you can see the Yodo River and the other side.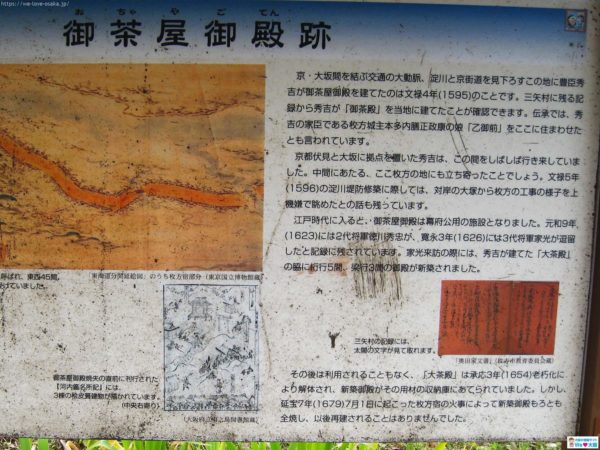 ※Click the photo to enlarge.
It is said that Hideyoshi Toyotomi built it  in 1595. In the Edo period, it became a Tokugawa Shogunate facility.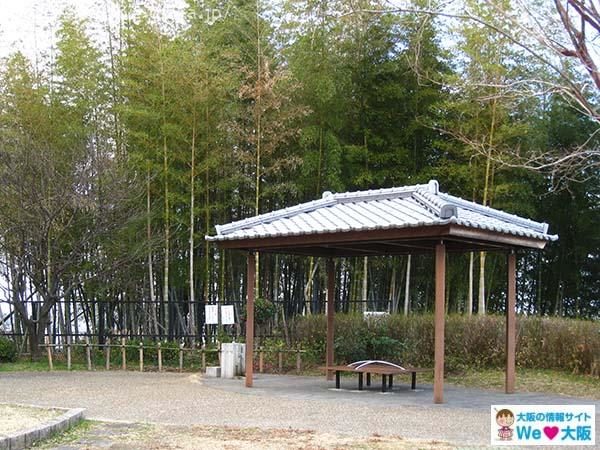 It is currently used as an observation plaza.
9.Access from Hirakata-shi Station
Here, we will introduce the access from Hirakata-shi Station, which is the nearest station to the lgami Shrine.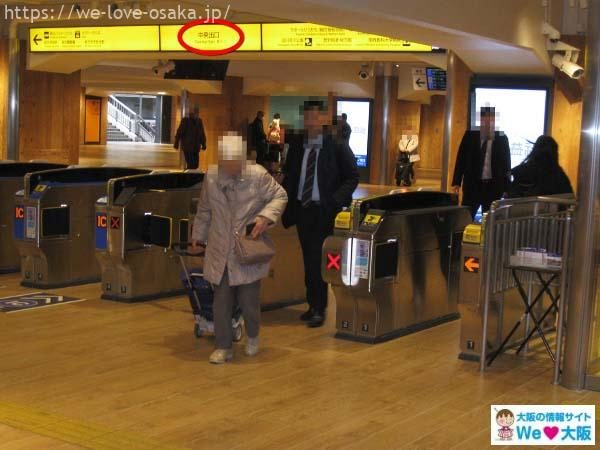 Go out central exit.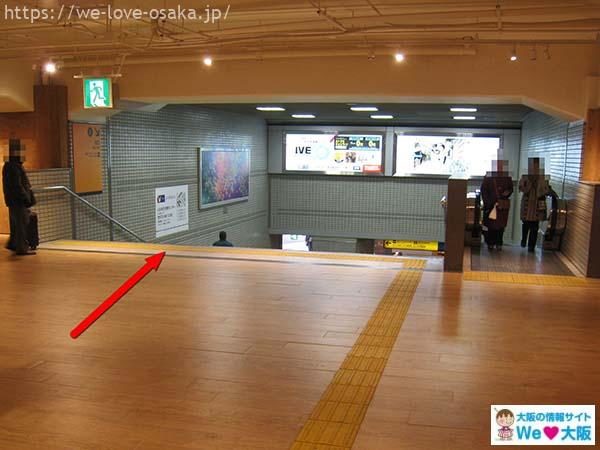 Go out the ticket gate and go straight, there are stairs, so go down this stairs.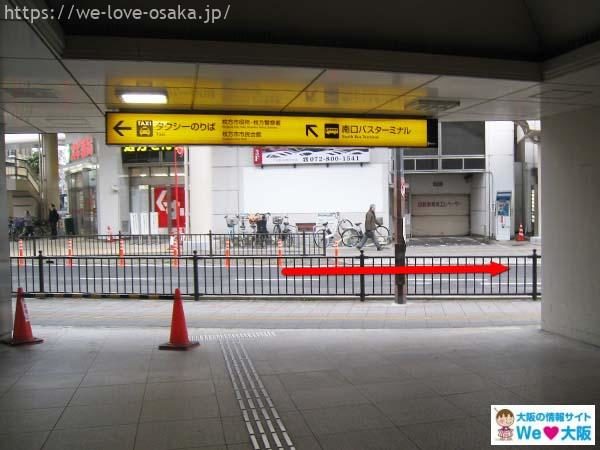 Go down the stairs and you will see an exit on your left. Take the exit and go right. It is the opposite direction from the bus rotary.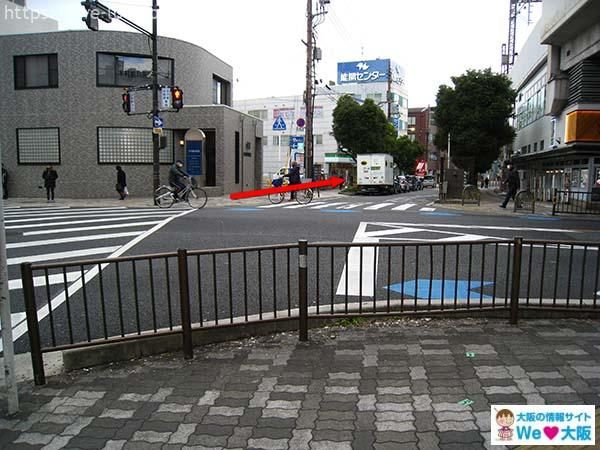 Cross the signal and proceed along the sidewalk along the Keihan.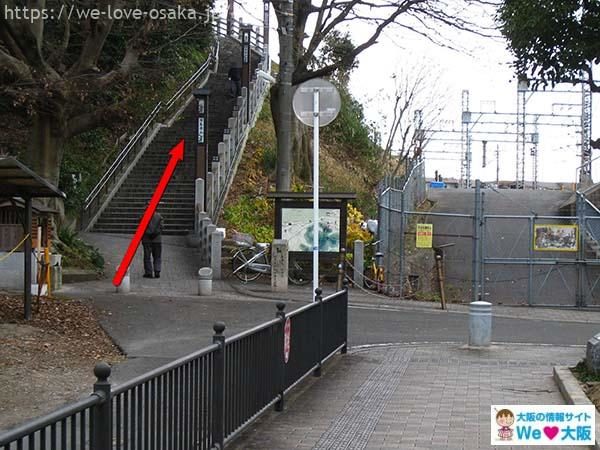 You can see the stairs in front. This staircase is the route to Igami  Shrine.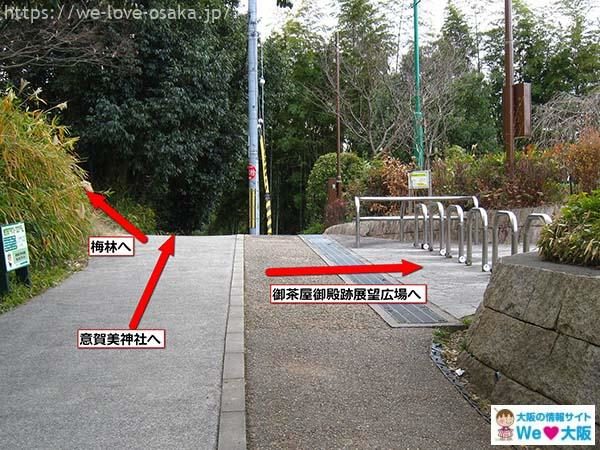 After climbing the stairs, you will see the Ochanaya Goten Remains Observation Square on your right and the entrance to Umebayashi on your left.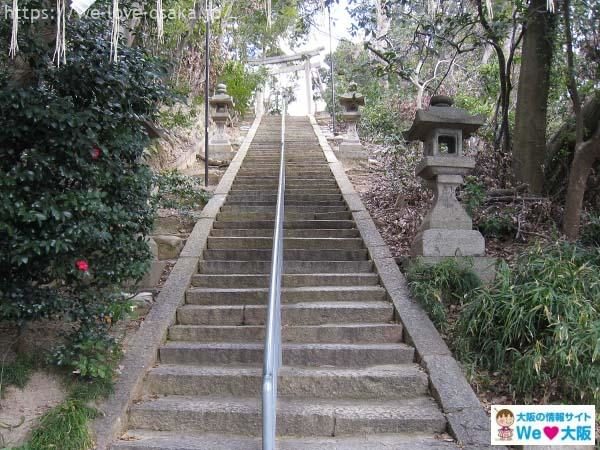 There are many stairs.
You may visit here.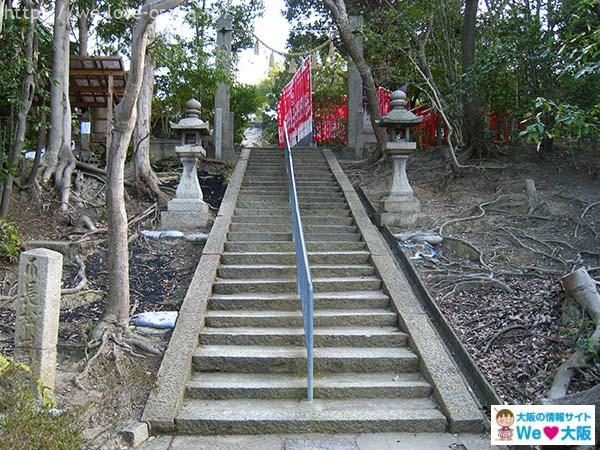 You will be in the precincts after you climb this stairs.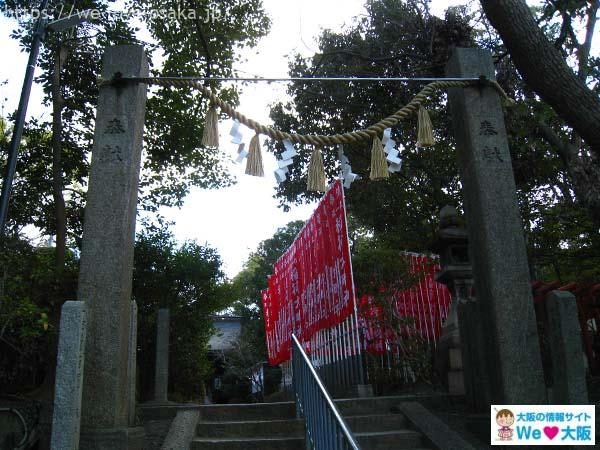 There are many slopes and stairs because the Igami  shrine is at the top of the mountain. It is about 10 minutes on foot. We recommend shoes that are easy to walk.
Facility Name:
Shikinai igami Shrine
Address:
1-112 Hirakata Uenomachi, Hirakata-shi, Osaka
TEL:
072-842-2790 (Company Office)
Hours:
9: 00-17: 00
Acsess:
About 10 minutes on foot from the station
10.Summary
Introduced Igami Shrine with zero magnetic field. It is about a 10-minute walk from Hirakatashi Station on the Keihan Railway. Umebayashi is also famous, so please go there.
※ This article is also available for Keihan Railway!
From Kitahama Station: Pet health prayers!
From Korien Station: Introducing Chocolate Keihan Korien Store!
From Kawachimori Station: Visit Daimon Sake Brewery.
From kuzuha Station: A shrine famous for wishe.
Related article
Keihan Railway, Kyobashi Stati……

2020.10.12

I think that the first thing t……

2020.10.12

There are various wishes that ……

2020.06.16
Introduction of writer

Ozumi
I was born and grew up in Osaka.Exactly I was born Hirakata, I live in Neyagawa. I went back Hirakata again.
Instagram
#weloveOsaka
Please introduce your "we love Osaka" (Only gourmet of Osaka and spot of Osaka)