I Introduce Power Spot Namba Yasaka Shrine in Osaka Minami
I Introduce Power Spot Namba Yasaka Shrine in Osaka Minami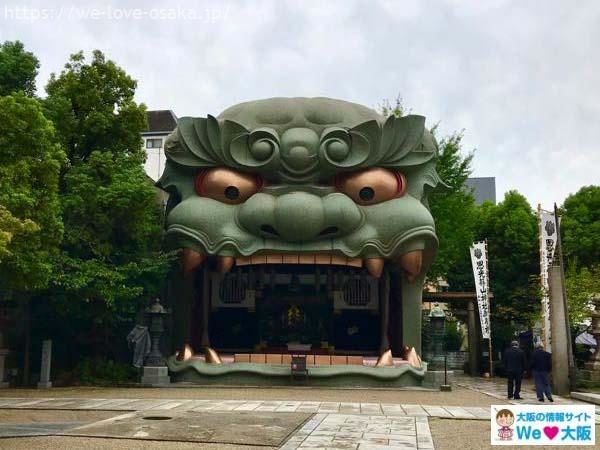 I think that there are many people who have the image of a gourmet speaking of Osaka Minam, but there are also a number of power spots that benefit. Furthermore, there is a little away from the area of ​​Minami, but there is also the Imamiya ebisu shrine.
Among them, this time we introduce Namba Yasaka Shrine, which is famous for shishimai.
1.What kind of shrine is it?
First of all, there are no detailed documents. When the  diseasespread out in the vicinity of this area during Emperor Nintoku, it is considered as the beginning of the shrine that Ushido Tenno appeared. It has also been called "Namba-no-Miya" since then, and it was the  guardian deity of the Namba area.
In addition, it is said that it was famous as gosanjou Tenno from around the time of  enkyuu (1069-1073). This Gion Ushido Tenno is a deity god of Kyoto Yasaka Shrine.
That's why it is Namba Yasaka Shrine. But there is one caveat here. The words "Saka" are different in Yasaka Shrine in Kyoto and Yasaka Shrine in Namba.
It became a gousya in 1972 . And the present main shrine is completed in 1974 .
At the same time, it was completed, and now it is a Shishimai that has become popular among domestic and foreign tourists. Size is height 12Meters depth 10Meters width 11Meters.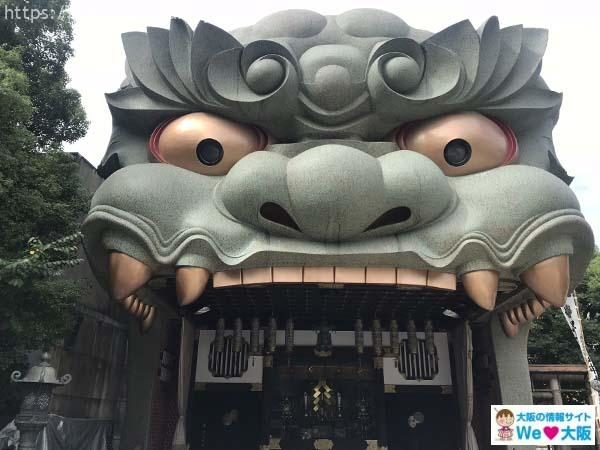 The eyes are light and the nose is a speaker.
I went to the night , it was closed already so I will take a photo next time.
Recently, it has been famous for calling victory with a big mouth, drinking evil . Visitors from all over the country come to pray for academic improvement and company development.
This shishimai head was built with the donation of 551 hourai, who is famous for "Butaman". In addition, there was also the name of the store in the nearby Nanba-ebisubashi shopping district.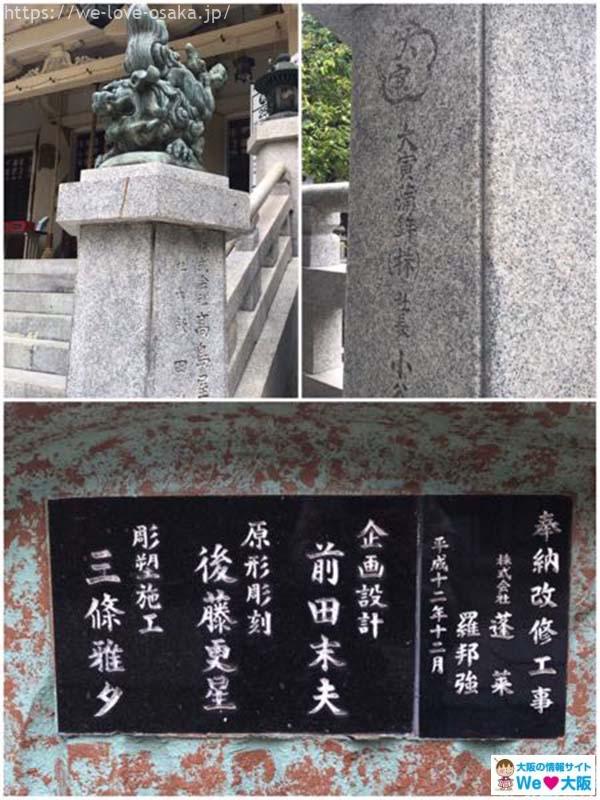 And this shrine is also characterized by its entrance in 3 directions.
You can see the shishimai head in front when you enter from the east side entrance.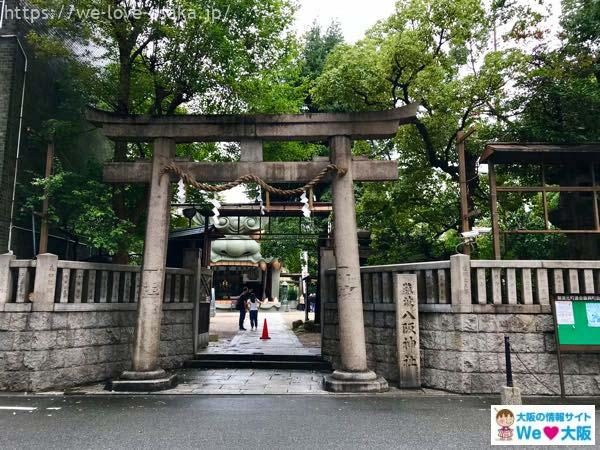 East entrance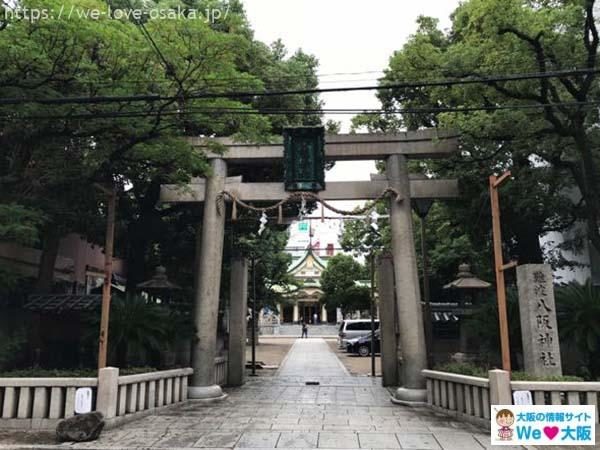 South entrance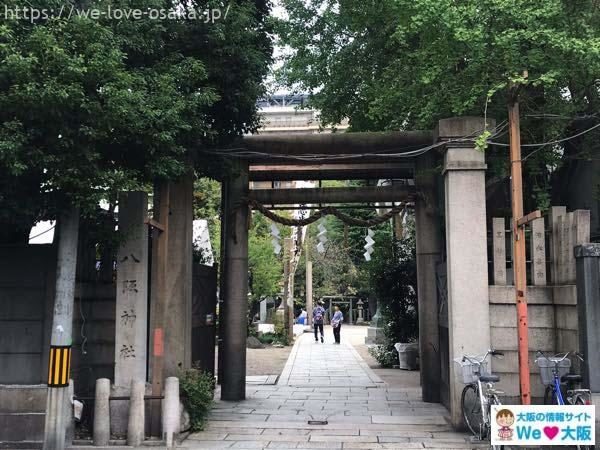 West entrance
There is a torii at the entrance no matter where you enter.
2.What kind of benefit do they have?
2-1. Matsuri no kami
・ Susano Ono Mikoto.
The story that defeated the huge monster Yamatano Orochi (disaster) is famous.
The benefits are: talisman,  Plague elimination , prosperity business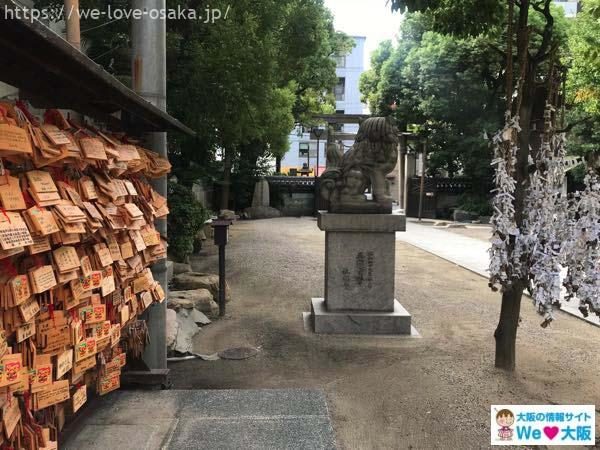 ・Kushiinada himenomikoto
She married with him.He helped her,then they got married.Your benefits are marriage, happily married and easy delivery of baby.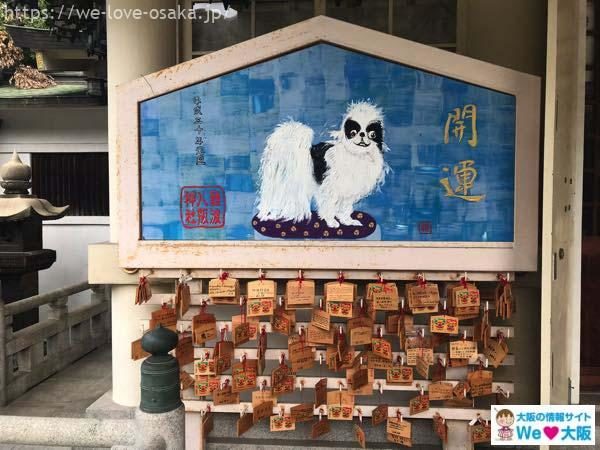 2-2.Tsunahiki shinji
It has a tradition since the Edo period, and has been designated as a designated intangible ethnic cultural asset in Osaka City in 2001.
It is held third Sunday of January every year. You should go there. Besides that, there are big festivals and small festivals. Please check this out for details.
→ Nanba Yasaka Shrine HP Festival.
2-3. Gosyuin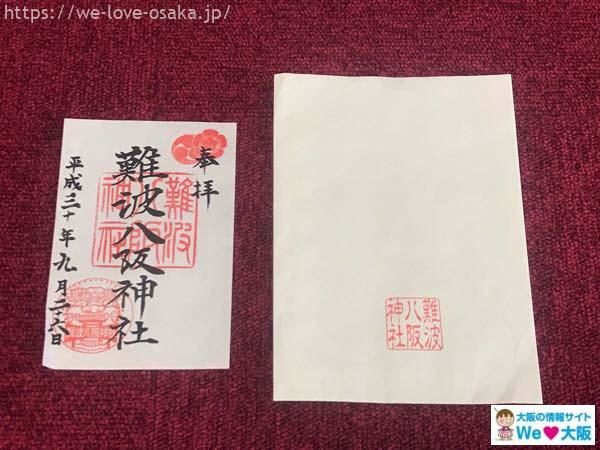 I bought this.
It is characteristic that there is a seal of a shishimai.
2-4. Shinoyama shrine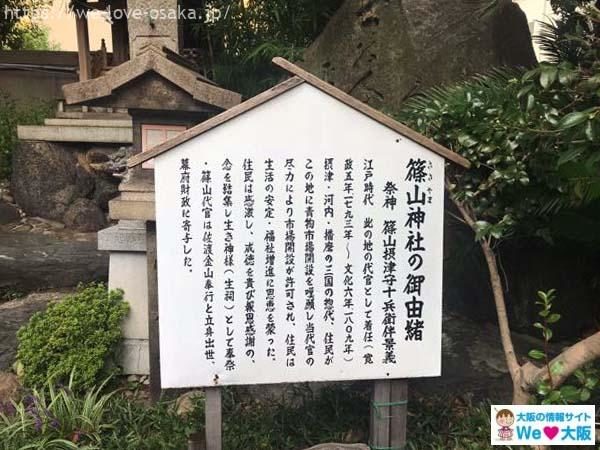 It is a shrine built for the Osaka odaikan sama  who made an effort to develop Namba during the Edo period.
The place where the vegetables were sold on the roadside at the time was used as a public market, and this developed into the "Osaka Kizu wholesale market (Kizu market)." And it supported the lives of Osaka citizens as a kitchen of the Osaka.
2-5.Cenotap of senkamutsu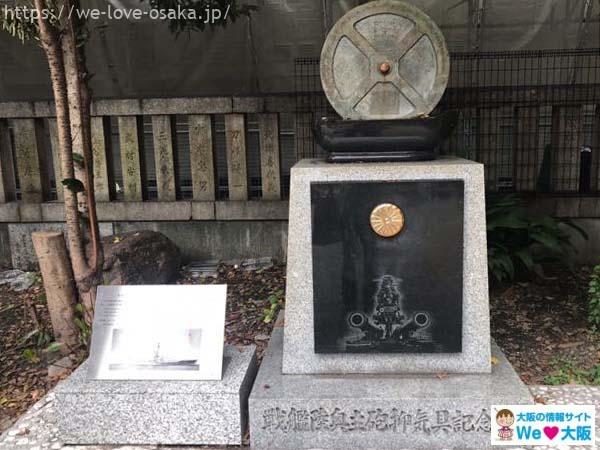 Mutsu is the battleship of the former Japanese Navy, Mutsu is the second largest gun in the world. He is also scolded to comfort the 1021 souls and pray for peace.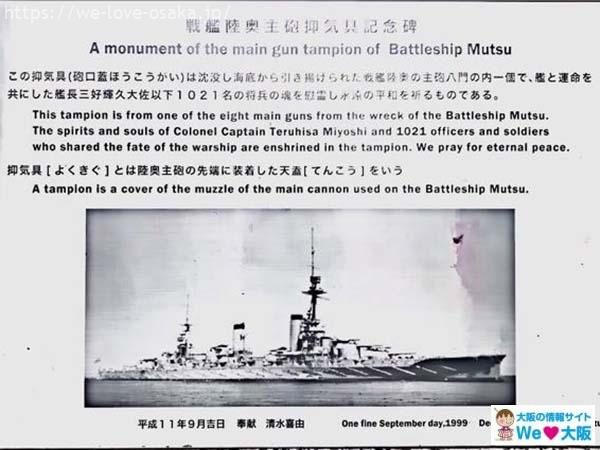 I forget about the war sometimes , but I thought that We must never do it anymore.
2-6.Amulet・Omikuji
There are some unique things, such as keychains related to shishimai and keychains for school bags.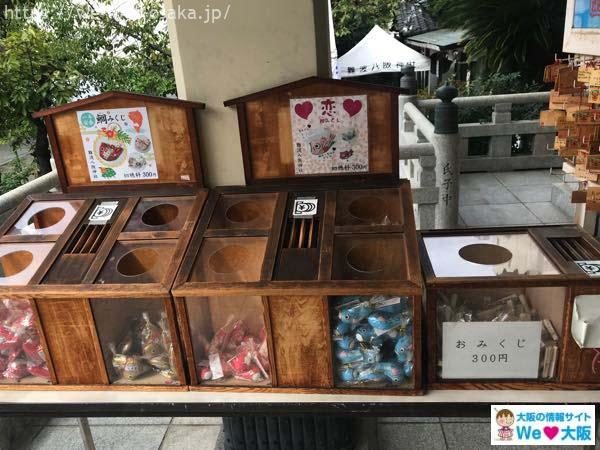 In addition, there is also "Koi Mikuji". Recommended for good relationship, marriage, love power up. There is also an amulet in the form of a tai (Sea bream). This means "Your one year is secure".
Please look at the left side of the main hall when you come here.
3.Detailed information
Facility name:
Namba Yasaka Shrine
Address:
2-9-19 Motomachi, Naniwa-ku, Osaka City
TEL:
06-6641-1149
FAX:
06-6641-1182
Regular holiday:
All year round Holiday
Fee:
Free admission
Parking:
None
Open time:
6:00-17:00
Official site:
Namba Yasaka Shrine HP
4. Access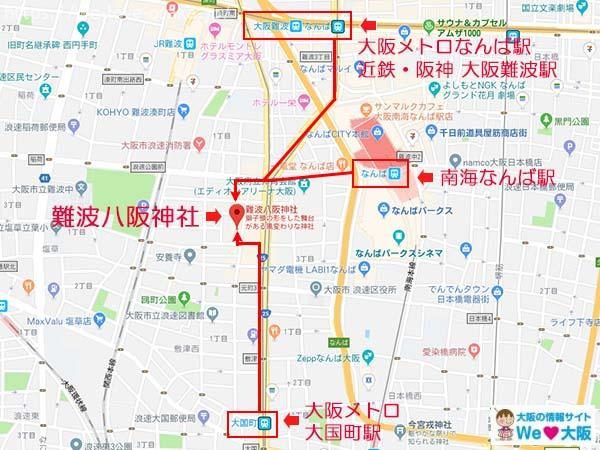 About 6 minutes on foot from Osaka Metro Midosuji Line, Yotsubashi Line, Sennichimae Line Namba Station.
About 6 minutes on foot from Kintetsu, Hanshin Osaka Namba Station.
About 7 minutes on foot from Osaka Metro Midosuji Line, Yotsubashi Line Daikokucho Station.
Nankai Namba Station About 6 minutes on foot.
5.Summary
What did you think?
There are good for souvenirs (shishimai goods, but amulets and key chains).
I also recommend the gourmet around Minami on the way back.
Related article
I think that there are many pe……

2020.06.16
Introduction of writer

Sekki
I like Okinawa and go to diving when I was young, recently I like to spend relaxing on remote islands and Okinawa main islands. I usually live in Osaka and I am working in Tokyo and Okinawa. My hobby is diving and snorkeling. My favorite foods are yakiniku and sushi.
Instagram
#weloveOsaka
Please introduce your "we love Osaka" (Only gourmet of Osaka and spot of Osaka)