【Osaka Souvenirs】Recommended Osaka souvenirs you can buy at JR Osaka Station / Umeda
【Osaka Souvenirs】Recommended Osaka souvenirs you can buy at JR Osaka Station / Umeda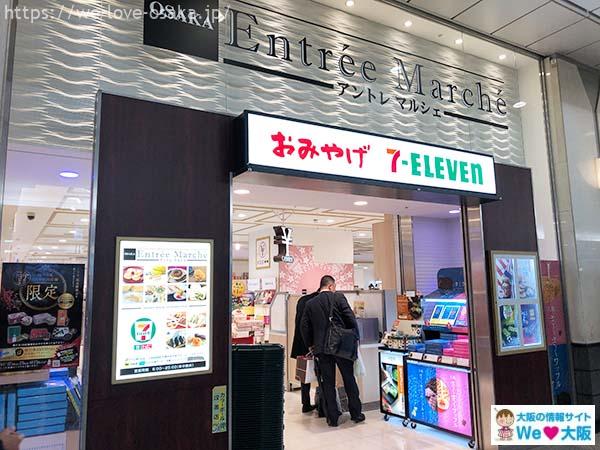 Recommended Osaka souvenirs that can be purchased at JR Osaka Station.
From famous souvenirs to cute souvenirs, fun souvenirs like Osaka. You can use your time effectively if you   decide souvenirs in advance,
JR West Japan-only souvenirs are also introduced so let's buy it for you too.
▼You can buy souvenir at Osaka international airport (Itami airport)
【大阪お土産】大阪国際空港(伊丹空港)で買えるおすすめのおみやげ25選
▼You can buy souvenir at Kansai airport

▼You can buy souvenir at Doutonbori

1.Popular items are reprinted for a limited time!
A box containing 5 pieces of Kinotsuyu Lemon and Seasonal Flower Matcha  (1,080 yen (tax included) / 10 boxes per box) 2,160 yen (tax included)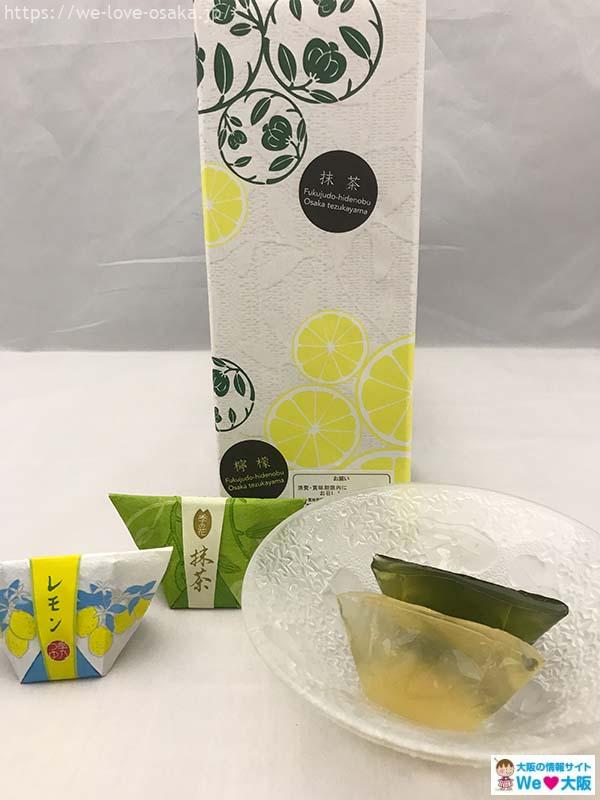 Kino Tsuyu Lemon is a product that was sold for a short period of time a few years ago. For many customers who want to eat one more time so they sold it again (limited time )
Wrapped homemade lemon candy mixed with lemon juice and lemon peel. The sourness and sweetness are very delicious. Yoshino Honkuzu taste and Matcha flavor are very GOOD.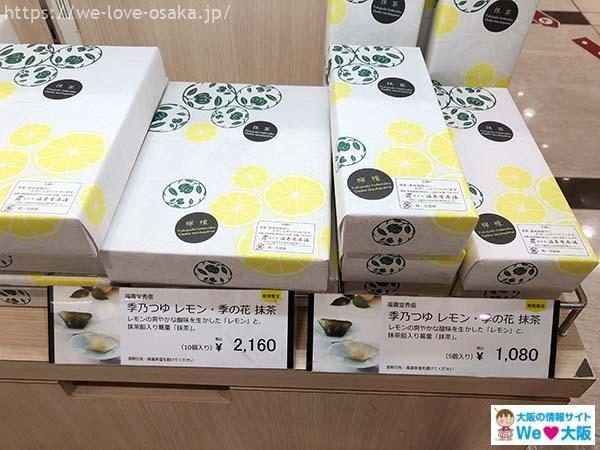 Easy to eat, it is also recommended as a souvenir for the elderly.
2.Pudding Fueki appears!
Fueki-kun Condensed Milk Pudding
Mini 5 pieces/1 box ¥ 1,296 (tax included) / 2 pieces /1 box ¥ 864 (tax included)
That nostalgic Fueki-kun glue! But it's not glue. It's a pudding !!it is a product by the container of "Fueki Nori" born in Osaka.
Fueki is a dog! Did you know that? The condensed milk and the sweetness of it will melt in your mouth.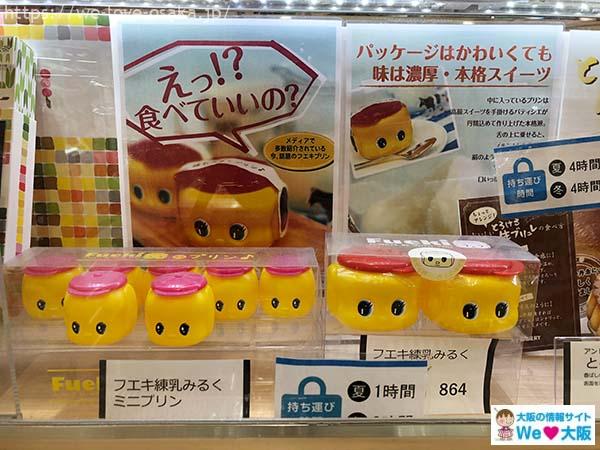 There are two types: large and small.
Recommended for souvenirs for woman  and small children.
3.Supervised by Patissier! Traveling sweets
6 pieces of Osaka Petit Banana/1 box  (648 yen (tax included)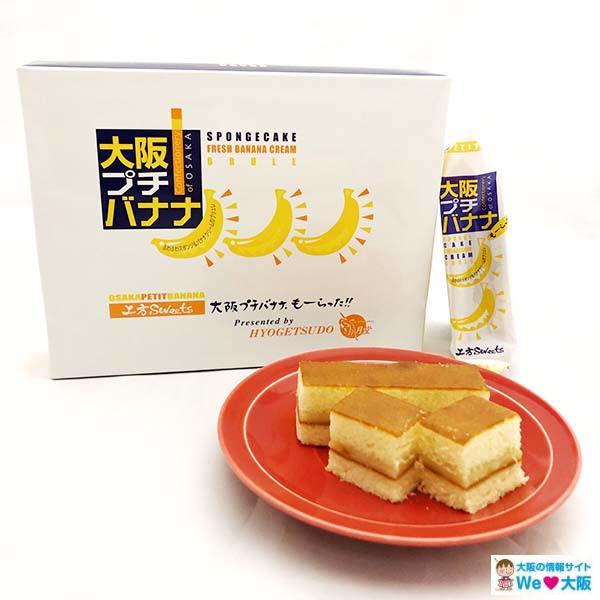 A full-fledged sweets souvenir supervised by Mr. Junichi Makino, owner of the famous cake shop "Mush Makino" in Hokusetsu, Osaka! A thick and smooth banana cream is sandwiched in castella.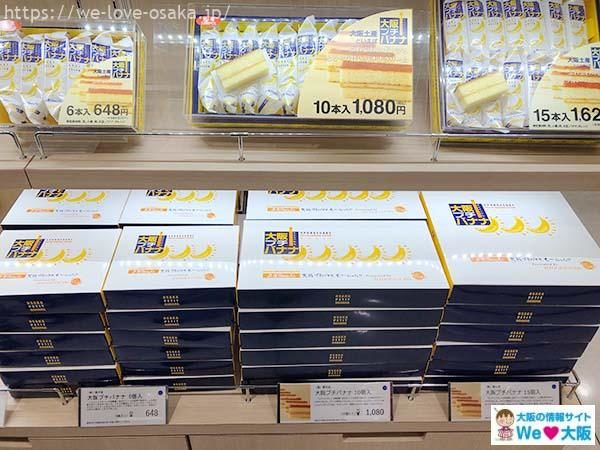 There are 10 pieces of 1,080 yen (tax included) and 15 pieces of 1,620 yen (tax included).Recommended souvenirs for those who like sweets.
4.Cheesecake shop with a line!
Pablo Duck Wards Cheese tart
4 pieces 1 box ¥ 864 yen (tax included)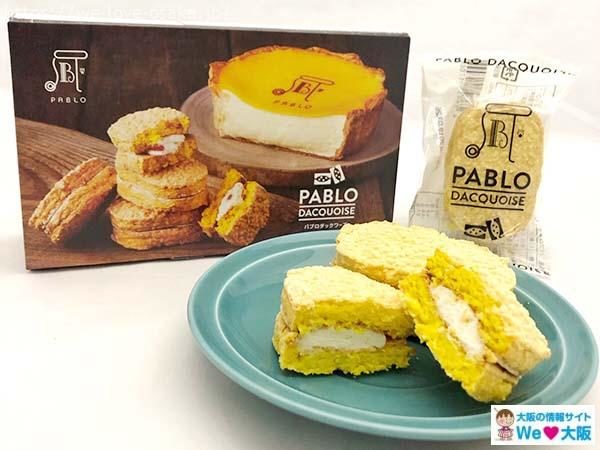 A souvenir that reproduces the cheese tart from PABLO. Duck Wards is an almond-flavored baked confectionery, It's crispy on the outside and chewy on the inside.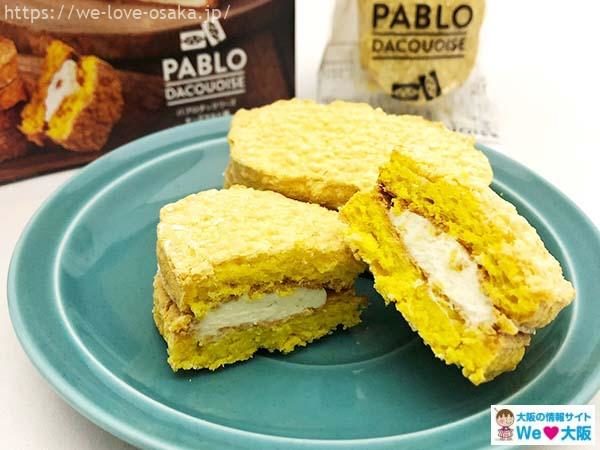 The cream contains dried apricots cut into squares. This is the image of apricot jam on the surface of Pablo cheese tart.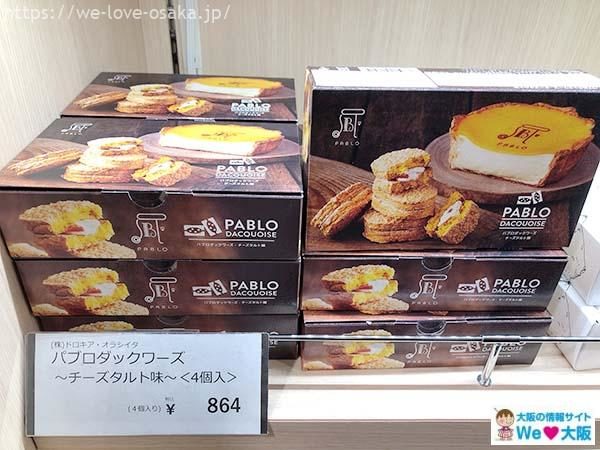 Fashionable and new Osaka souvenir .
5.Butter Madeleine released by a very popular shop in Minou
Ruriroman
5 pieces per box 850 yen (tax included)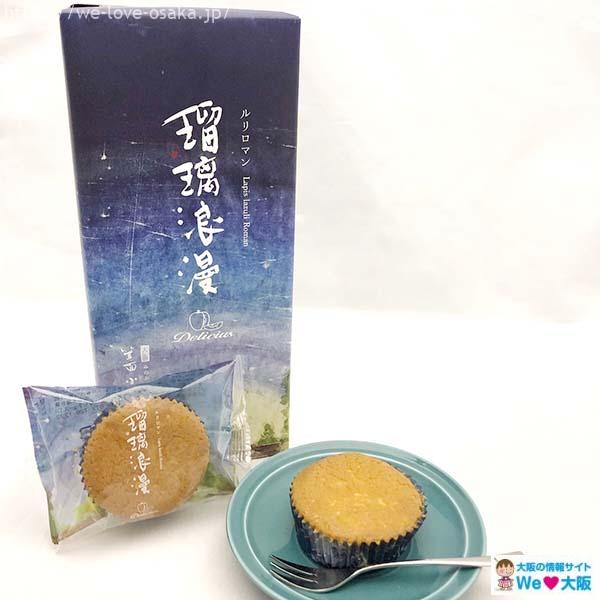 Butter Madeleine was released from "Delitus", a popular on the Minou. Madeleine with buttery scent and smooth dough.
Perfect for souvenirs as well as a little tea time!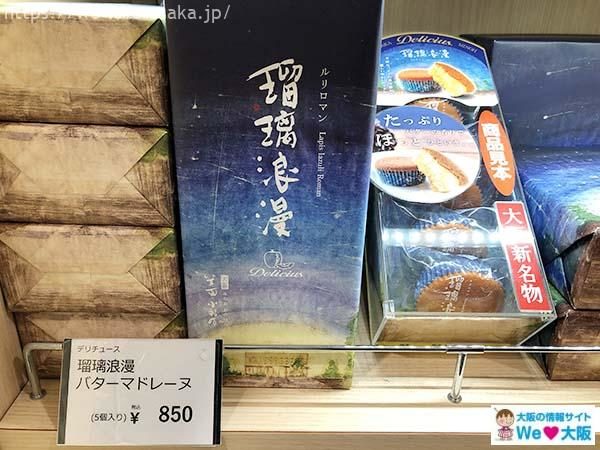 A new specialty of Osaka! everyone thinks that you love Osaka if you give it.
6.New loose character! ? But … delicious!
Naniwa Choroken chorokenpi
300g 1,080 yen (tax included)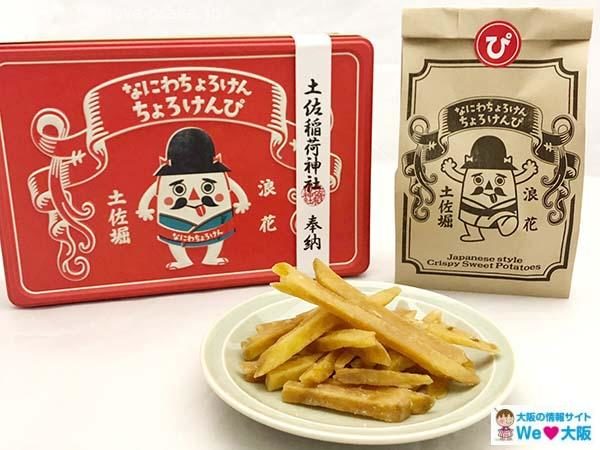 In a package that has a very high impact, Kempi is included.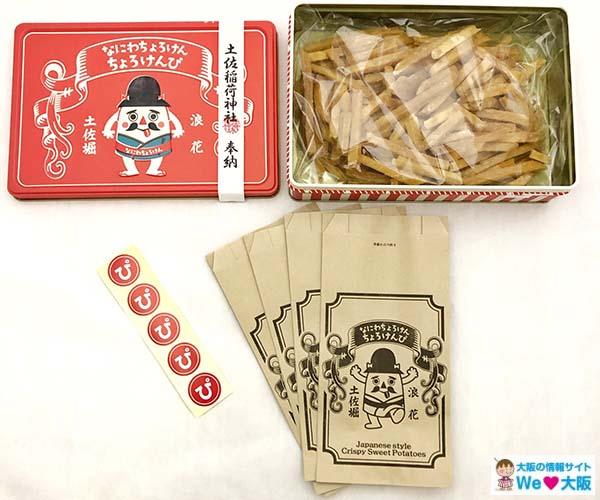 It also has a bag for individually wrapped and it is very unique. It feels like an Osaka souvenir.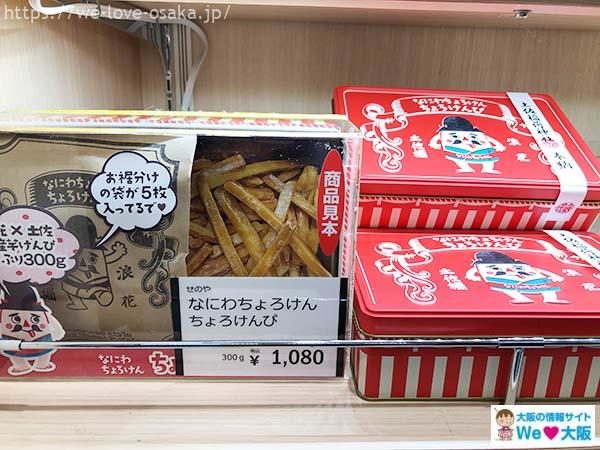 Speaking of Kempi, Everyone thinks  there is a sweet image, but this is salty after sweetness. I eat a lot every time.
7.Speaking of Osaka! After all takoyaki!
Maeda cracker ~Takoyaki Flavor Sauce Mayo-flavored~
15 pieces , 540 yen (tax included)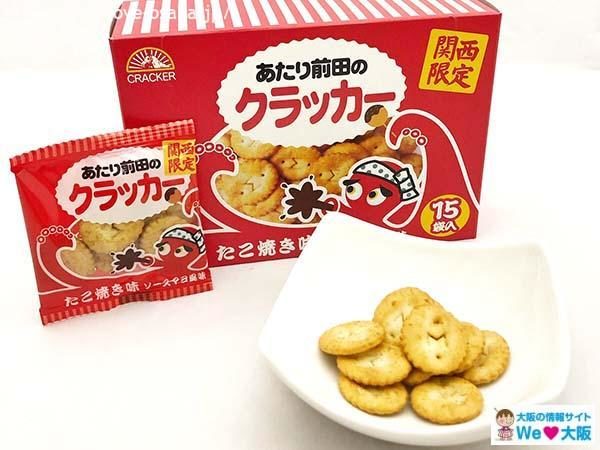 An interesting name that you will never forget when you hear the name! Takoyaki mini size cracker limited to Kansai. it has mildness of mayonnaise after the sauce.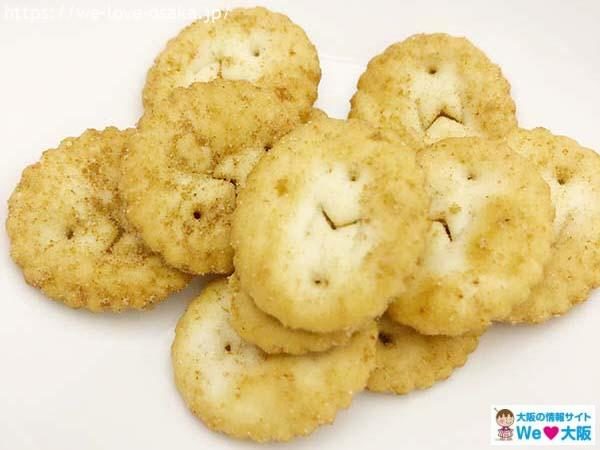 The cracker has Maeda's "M" written on it. Recommended for beer snacks!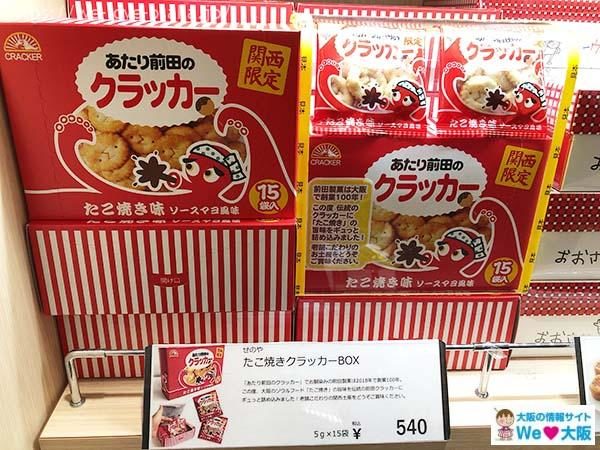 There are 15 bags in individual wrapping, and it is light so it is recommended for those who give souvenirs to a large number of people.
8.You can learn Osaka dialect by Castella
Osaka City Walk
250g (1 box) ¥ 540 (tax included)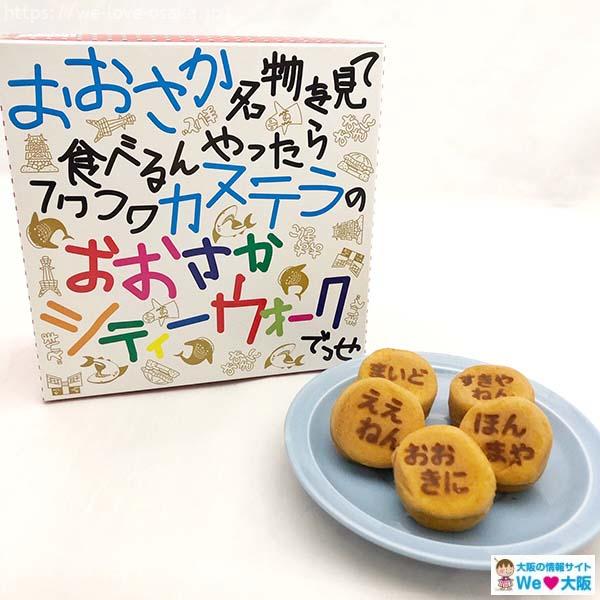 Inside the colorful cute box is a small castella written with Osaka dialect.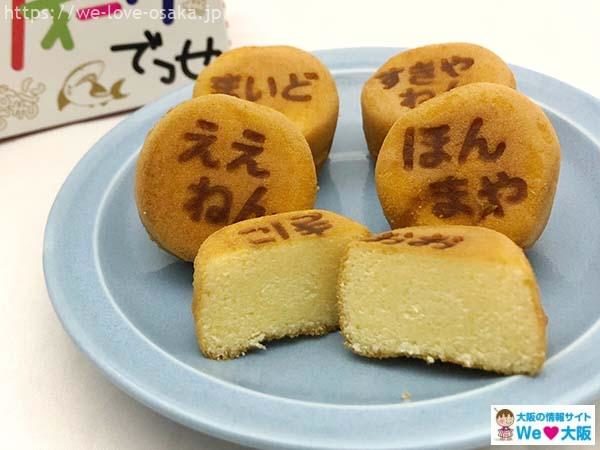 Contains 250g. I feel nostalgic for its simple taste and fluffy texture.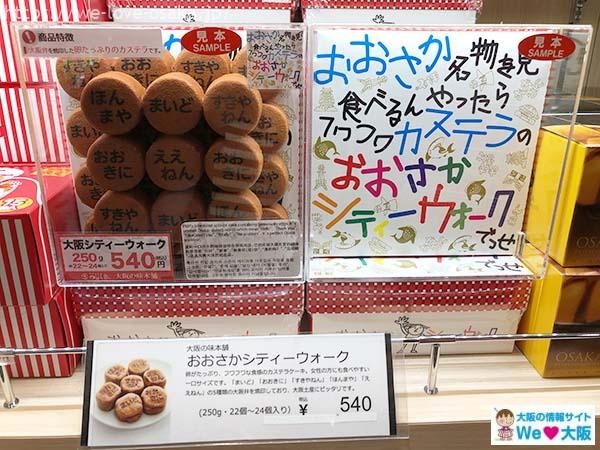 It must be interesting to say the Osaka dialect while eating together!
9.Bring back Tsutenkaku
To go "Tsutenkaku"
Take-out Tsutenkaku
8 pieces per box (540 yen (tax included))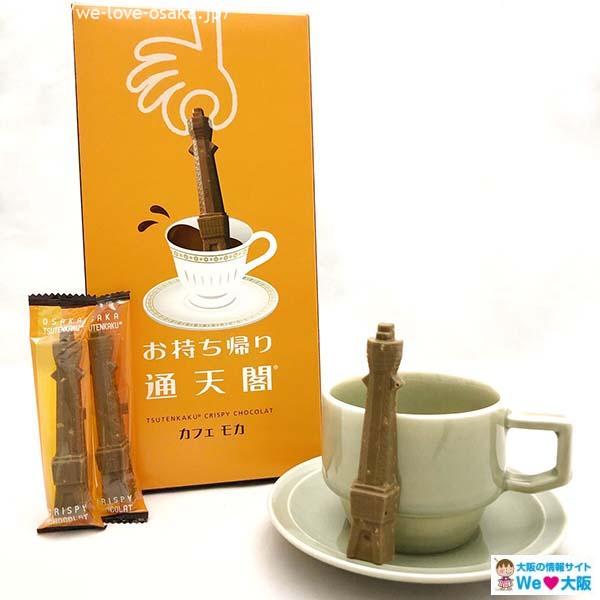 Tsutenkaku-shaped chocolate released by Morozov, famous for chocolate. The mocha flavor is a recently released flavor. This is a crisp texture!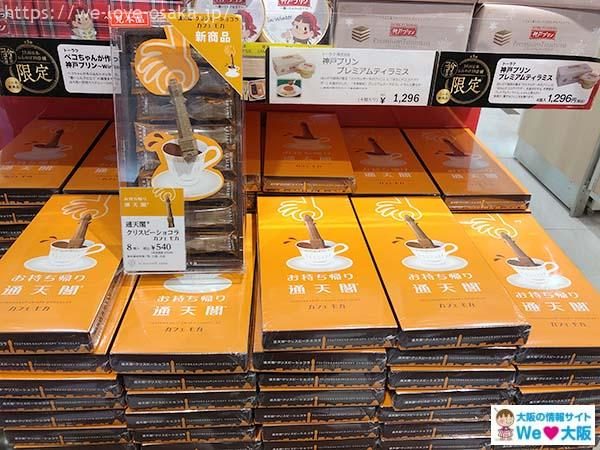 This is a recommended souvenir for adults. The box is thin and light so it is recommended as a souvenir.
10.Sweet potatoes are trend !
Sweet Potato manju
4 pieces 864 yen (tax included) 8 pieces 1,728 yen (tax included)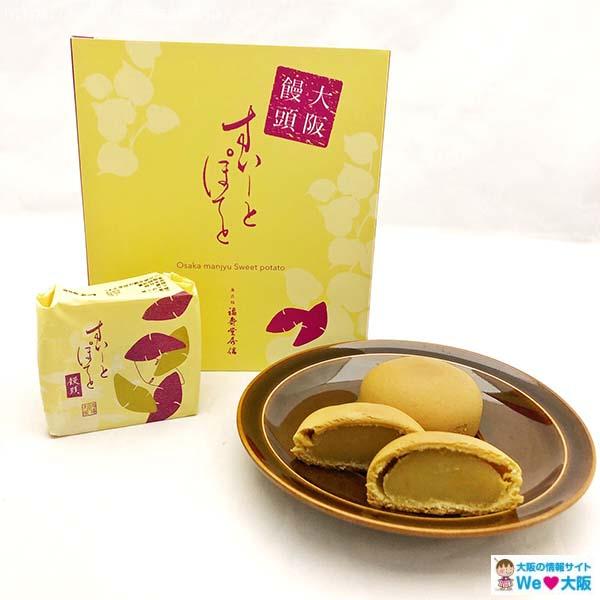 In the round manju like the full moon, there is "imo-an" instead of anko! It has a fragrant fragrance and sweet taste.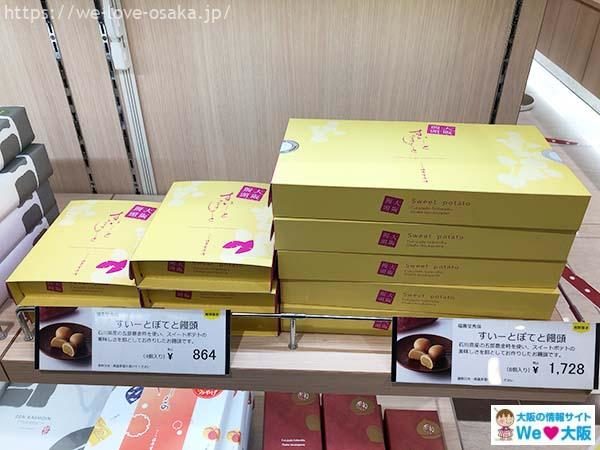 It is a sweet that matches both tea and coffee, it can be enjoyed by both adults and small children.
11.JR West only!
Coupy pattern pen-shaped cookie,
12 rolls 1,080 yen (tax included)
A pen-shaped cookie in a container of cups.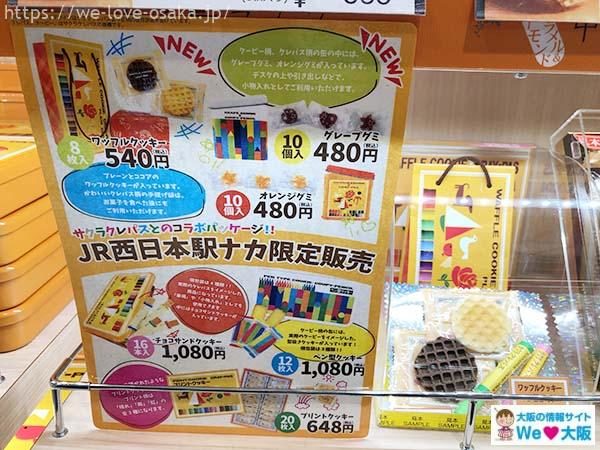 This item is limited to JR West West Station. All item is so cute.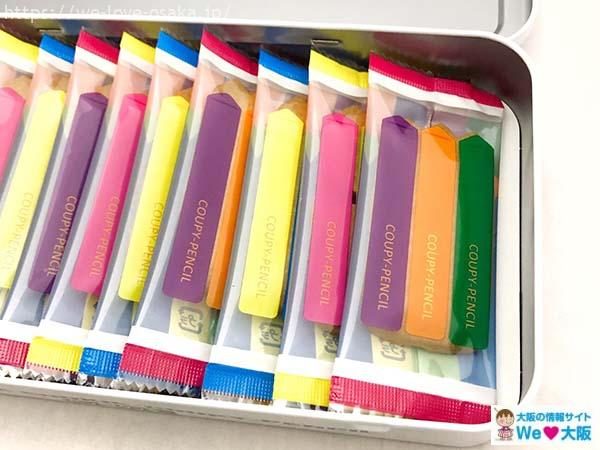 Colorful coupy pattern bags are very cute. You can use cans after you finish eating.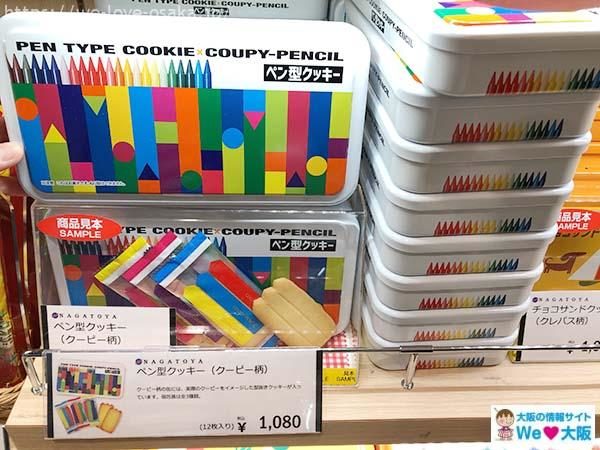 Cookies are butter taste. It is recommended to give it to a friend because it is packed in 12 pieces.
12.Craypas that can be eat
Craypas pattern Chocolate Sand Cookies
16 cans, 1,080 yen (tax included)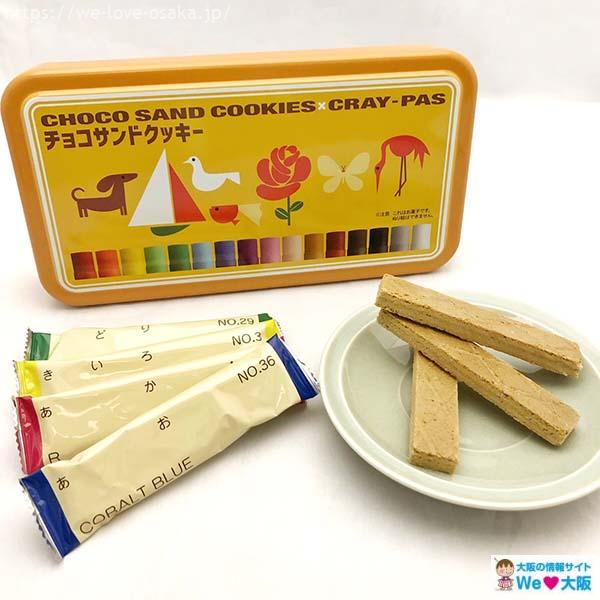 A souvenir with a cute can of craypas. The inside of  contains chocolate sand cookies.
The bag that looks like a craypas  is cute!  It has written blue,red and yellow but no color.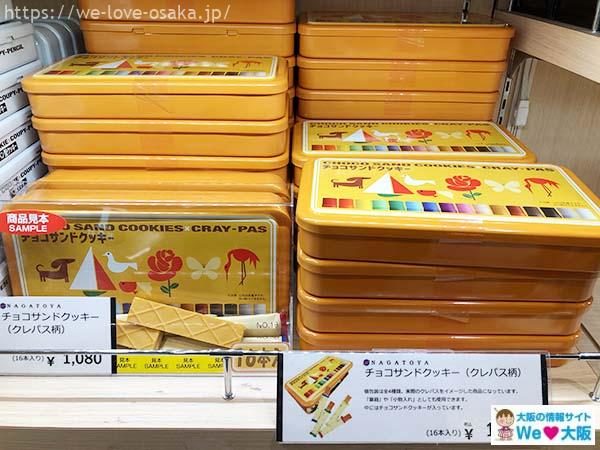 This is also a limited item at JR West Station, so it's a souvenir you can get it only here!!
Where will you buy souvenir? 7-Eleven antore Marche Osaka Station.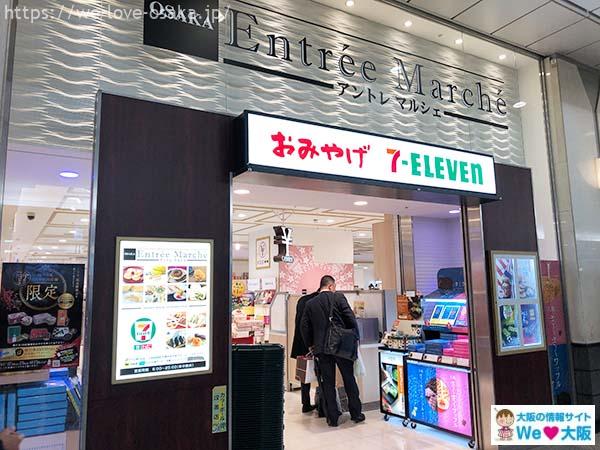 The souvenirs introduced this time can be purchased at the "Antore Marche" located at the central exit of JR Osaka Station.
Hours: 6:00~25:00
Summary
What did you think? There are a lot of souvenirs . If you are at a loss for souvenirs at Osaka Station or Umeda Station, I would be happy if you could refer to it.
▼You can buy souvenir at Osaka international airport (Itami airport)
【大阪お土産】大阪国際空港(伊丹空港)で買えるおすすめのおみやげ25選
▼You can buy souvenir at Kansai airport

▼You can buy souvenir at Doutonbori

Related article
Recommended Osaka souvenirs th……

2020.10.12

"Esaka" is located in the sout……

2020.03.24

Go to north from Osaka station……

2019.11.25
Introduction of writer

manami
I'm freelance model and I like alcoholic and rice! I like casual izakaya than high-class places.
Instagram
#weloveOsaka
Please introduce your "we love Osaka" (Only gourmet of Osaka and spot of Osaka)