【Factory Tour for Adults】Suntory Whisky Distillery
【Factory Tour for Adults】Suntory Whisky Distillery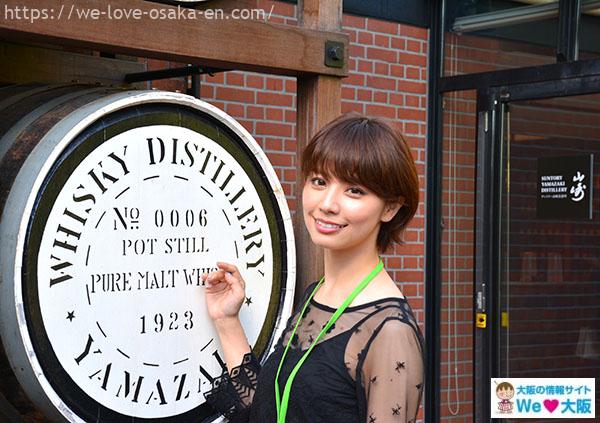 Do you remember how excited you were when you were in elementary school "Factory Tour"? The joy of seeing things up close that you didn't know and making things regularly. Don't you want to visit such "Factory Tour" even after you become an adult? What do you think of this experience? "WOW, THAT'S RIGHT!"? Then, please take a look at "Factory Tour" which adults go.
Let's take a look at such a "Factory Tour"!
Where is it located?
The south of Yamazaki is an area where Uji River, Kizu River, and Katsura River merge to form Yodo River. This area tends to be foggy, so it is suitable for whiskey production.It was 1923 when the founder of Suntory, Shinjiro Torii started building the distillery in Yamazaki, an area famous for its nature and its water. Masataka Taketsuru, who had been trained in Scotland to produce whiskey, being its director, the first whiskey production in Japan began.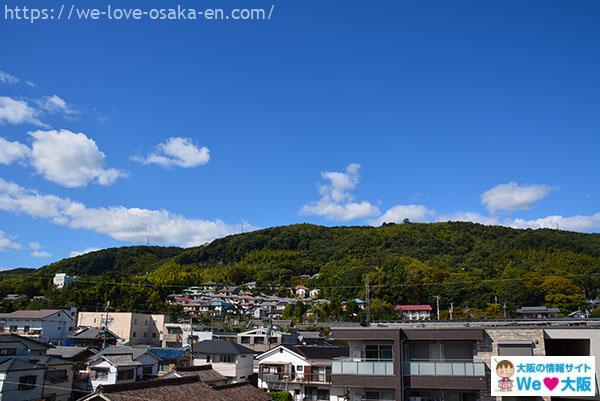 The train from JR Osaka Station to Kyoto arrives at Yamazaki Station in 26 minutes, while the train from Hankyu arrives at Oyamazaki Station in 30 minutes. If you walk out of the station, you will be surprised by the rich nature and quiet streets which are close to the center of Kyoto. The mountain on the north side of the station is Tennozan.
Speaking of Tennozan, it is the place where the Battle of Yamazaki was fought.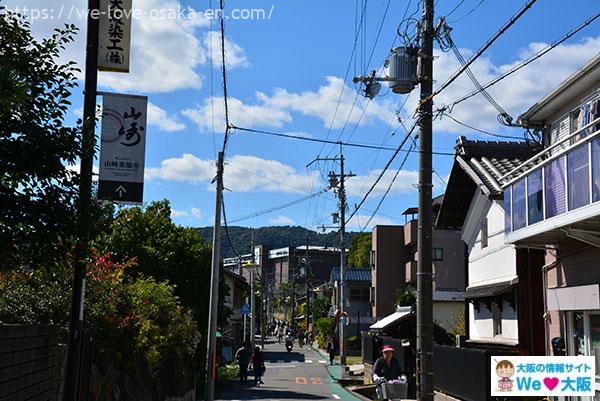 About a 10 minute walk from Yamazaki Station. There is a signboard so you can go without mistake.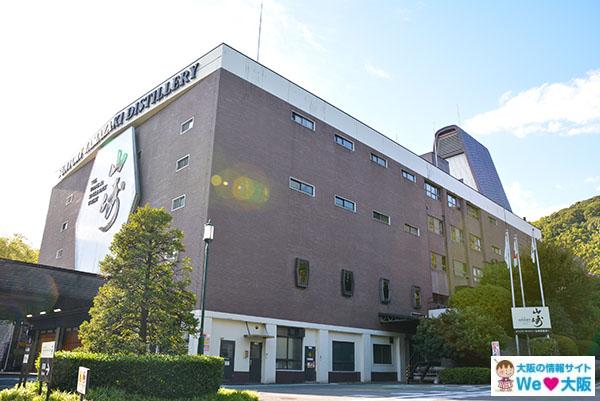 You will see a brown building with the big Yamazaki logo, and it is the Suntory Yamazaki Distillery. The distillery surrounded by trees is located at the foot of the mountain, so it feels as if the air is still and tense.
Visitors to the Suntory Yamazaki Distillery must make a reservation in advance. There are 2 courses, a paid guided tour for over 20 years old and a free tour for under 20 years old.
Beginning of a guided tour of the distillery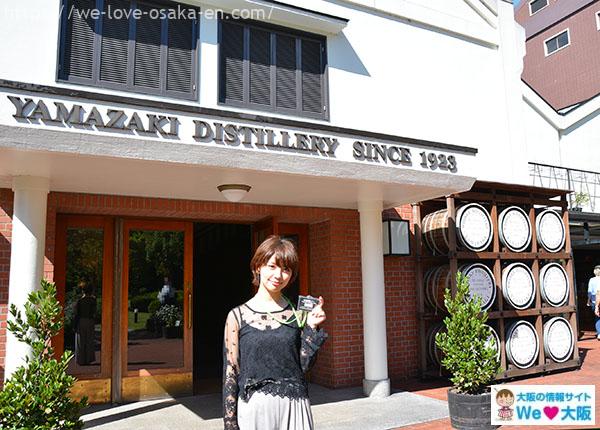 Only people 20 years of age and older can take part in this tour. You need to obtain an admission pass before the tour begins.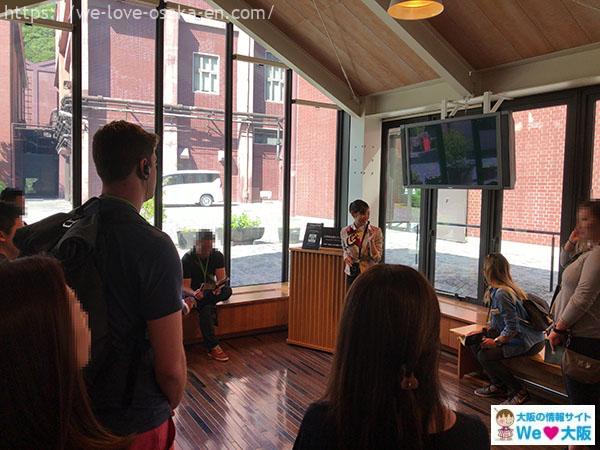 A female guide will take you through the tour, and she takes you to the world of whiskey with easy to understand explanation.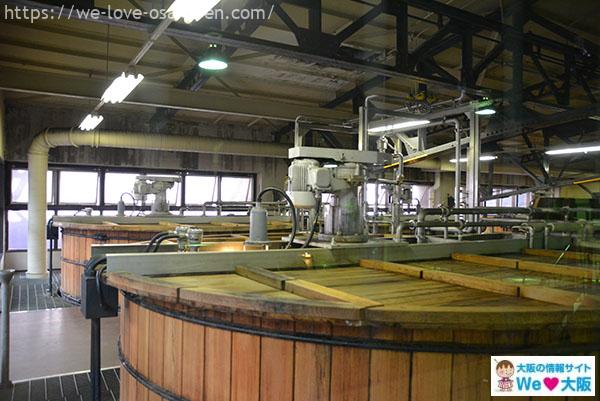 Once you enter, you will smell barley and wood.
At Yamazaki Distillery, they use two kinds of fermenters, wooden buckets and stainless tanks. Despite the fact that temperature control for wooden buckets is difficult, they produce richly flavored undiluted whiskey with the help of lactic acid bacteria and microorganisms.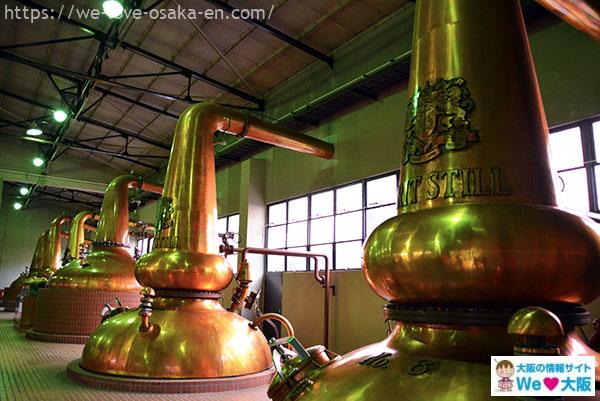 Different sized and different shaped distillation kilns are placed in this distillation still. It is unusual even in the world to see different kinds of kilns.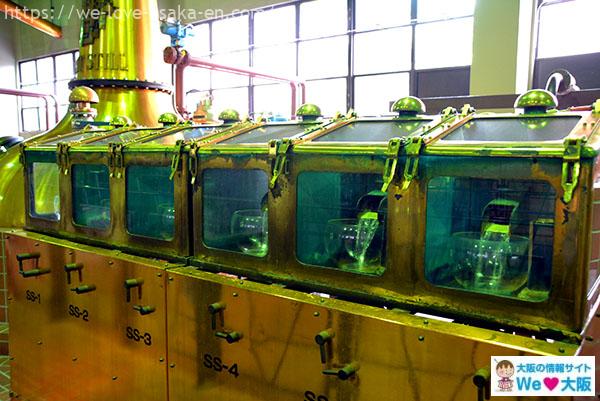 The features of each undiluted whiskey are different from each other, from light bodied ones to rich ones.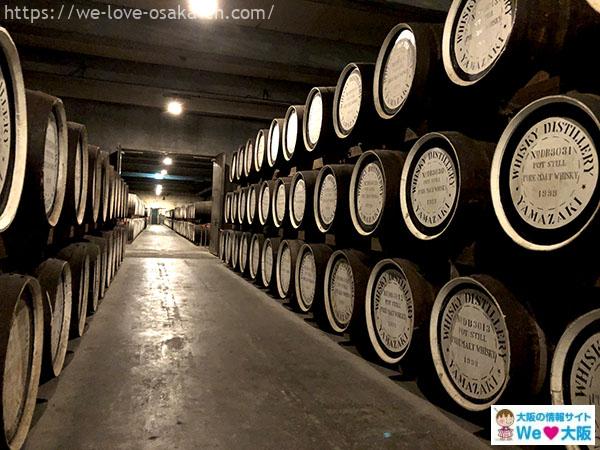 Probably you have seen pictures of the cellar. The inside is filled with cool air and the aroma of rich whiskey. The serenity and crisp air float in there. You will feel it if you actually come here. Whiskey in lots of barrels age quietly. The tastes of whiskey vary by the material, capacity, shape, and location of the barrels.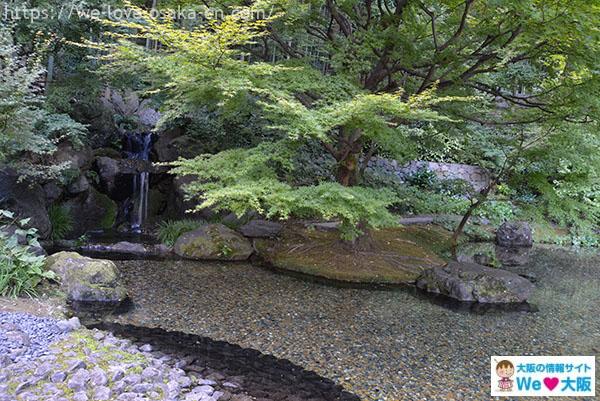 You can see the water used here, which makes the whiskey mellow. As the sign says "the heart of whiskey production is water," the water was very clear and beautiful.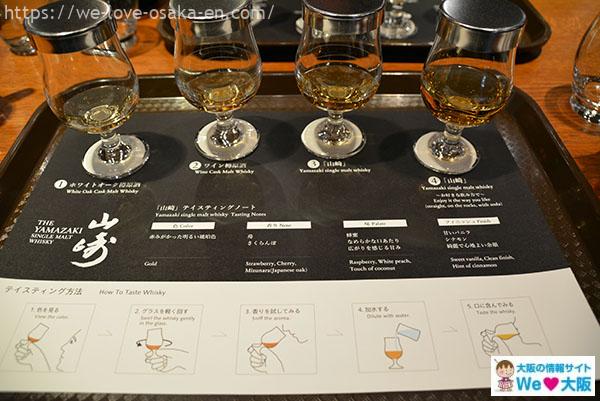 You can try whiskey at the end of the guided tour.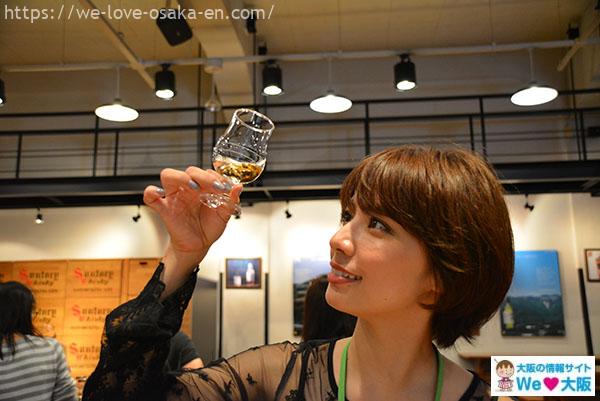 You can taste undistilled whiskey in white oak barrel, in wine barrel, Yamazaki single malt.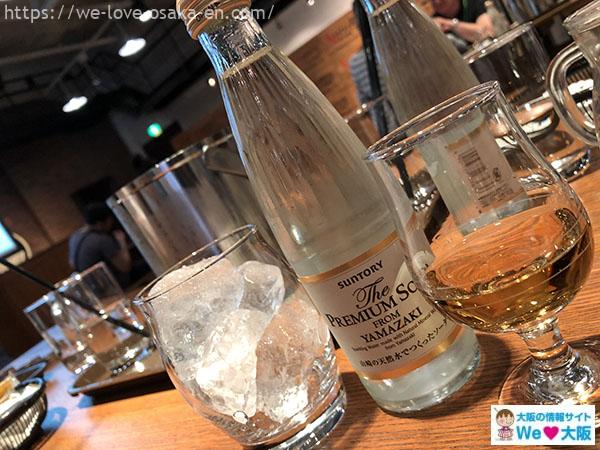 You can make Yamazaki Highball with tonic water made of the water of Yamazaki. The guide will teach you how to make good highballs.
Yamazaki Whiskey museum(Free, not guided tour of the production process)
This museum exhibits unknown episodes of single malt whiskey Yamazaki and unique qualities of whiskey production.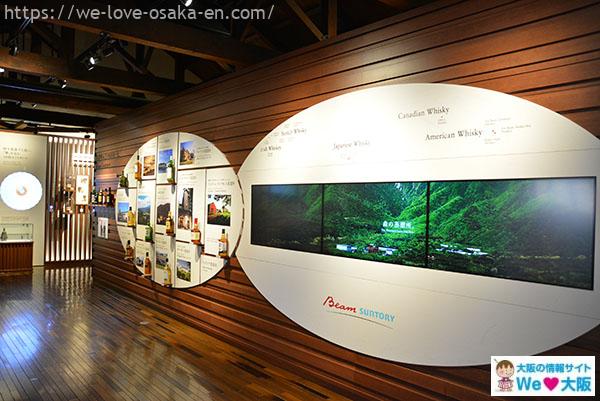 The projector shows the history of distillery and the birth story of Yamazaki with visual and sound effects.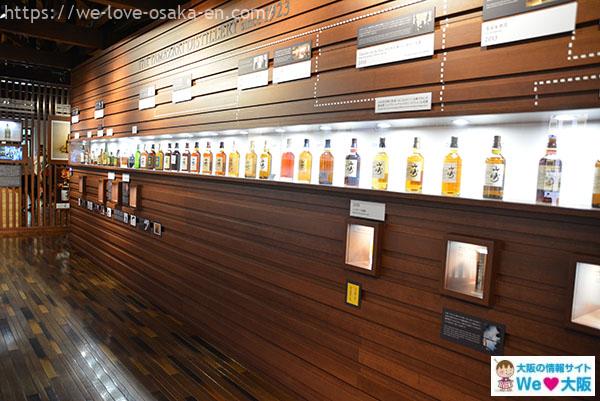 The section titled "Timeline of Yamazaki Distillery" shows the pictures at the time of its foundation and various whiskeys since then up until now.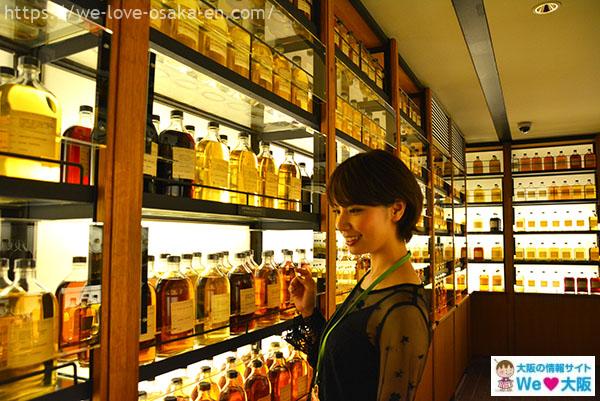 Many whiskeys from different ages and barrels are exhibited. They are glittering beautifully in the room.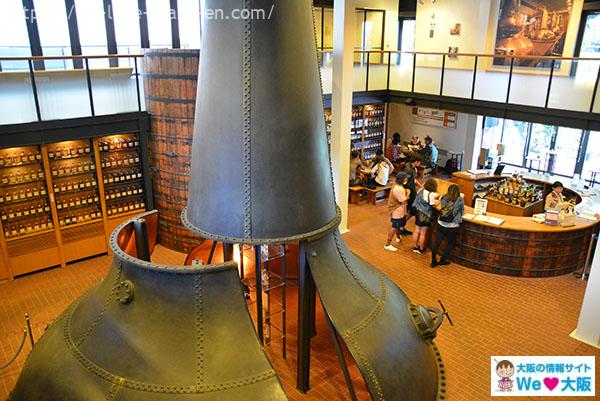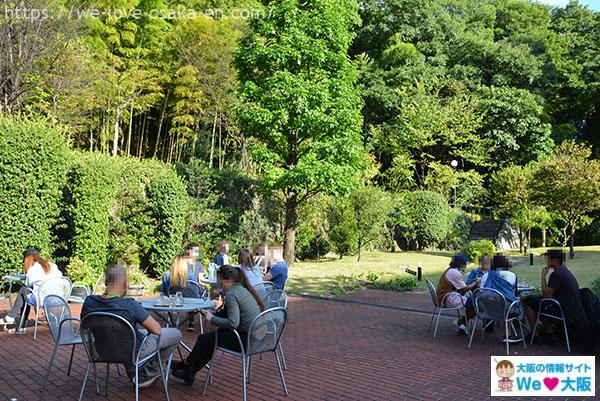 At the tasting counters, you can try various whiskeys from the one that is only found in the distillery, undistilled whiskey, to the five most famous whiskey in the world. So you can compare different whiskeys to find your favorite.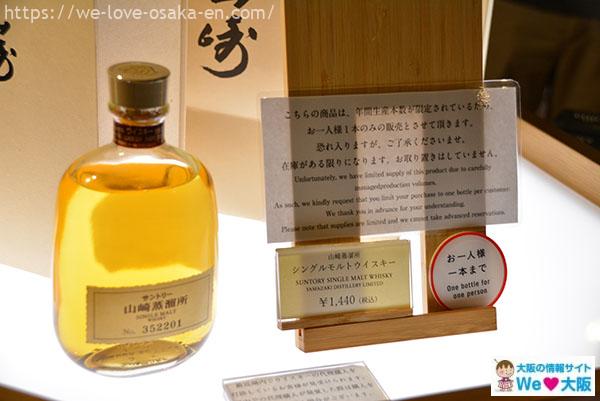 At Yamazaki Distillery Gift Shop, you will find unique products including whiskeys, glasses to drink them with, snacks that go well with them, which you will not find in any other places. They sell single malt whiskey that is produced in a limited quantity annually.
Summary
Since several years ago, TV commercials are often broadcast, and people came to drink highballs regularly. Suntory Kakubin and Toris are well known. It is Yamazaki that you can taste its rich flavor of. "Single" in single malt whiskey means one distillery, and malt means barley used for whiskey. Therefore, single malt whiskey means that they use barley as its ingredient, ferment it, and blend whiskey distilled in a single distillery to produce it. Why don't you single malt whiskey Yamazaki neat, remembering the enthusiasms and techniques of the craftsmen on the night?
Facilities Information
Name:
Suntory Yamazaki Distillery
Address:
5-2-1 Yamazaki, Shimamoto-cho, Mishima-gun, Osaka, 618-0001
Reservation Phone:
075-962-1423(Call reception hours:9:30-17:00,Excluding non-business days)*Advance reservation only for the tour
Opening time:
10:00~16:45(Last Admission 16:30)
Holidays:
New Year holidays, Factory holiday, There are temporary closures
Access:
5 minute walk from Yamazaki Station on the JR Tokaido Line, 5 minutes walk from Oyamazaki Station on the Hankyu Railway Kyoto Line
Related article
Do you remember how excited yo……

2019.09.30

Speaking of the shrine in Osak……

2019.09.27

Speaking of downtown of Osaka,……

2019.09.10
Introduction of writer

Kinta
I am doing video production and event production for 30 years in Osaka. I love okonomiyaki! I will introduce the unknown secret of Osaka.
Instagram
#weloveOsaka
Please introduce your "we love Osaka" (Only gourmet of Osaka and spot of Osaka)