【Guide to Osaka 】Umeda,the center of Osaka where many people are coming and going, and great spots at Osaka Station
【Guide to Osaka 】Umeda,the center of Osaka where many people are coming and going, and great spots at Osaka Station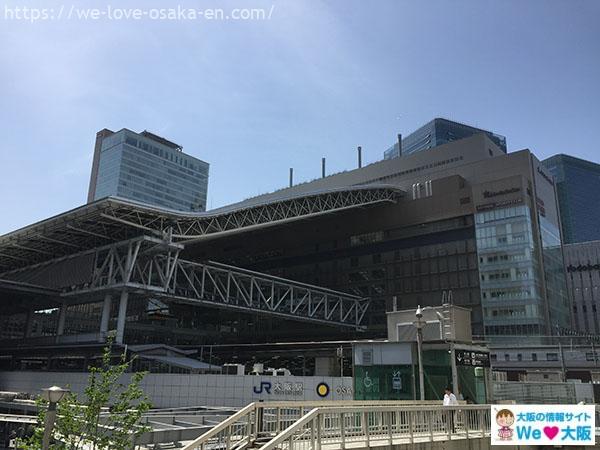 Speaking of downtown of Osaka, there is Minami which is based in Namba・Dotonbori and Kita which is center of JR Osaka Station. The 2 areas are main.
When local people go to Minami, they say "let's go to Namba(Minami=Namba)" and when they go to Kita, they say "let's go to Umeda(Kita=Umeda)".
This time we will introduce the area around Kita・Umeda.
Umeda was named because marshy areas of the field over this area and filled rice fields called "Umeta" in Japanese and then that's why It names "Umeda" but not sure about it.
Umeda has 7 Stations, JR Osaka Station, Hankyu Umeda Station, Hanshin Umeda Station, and for Subway, Midosuji Line Umeda Station, Tanimachi Line Higashi Umeda Station, Yotsubashi Line Nishi Umeda Station and JR Tozai Line Kitashinchi Station. With exactly Osaka dialect for "Yosan" which means many, many people are going and coming in there.
Let's get on Umegle Bus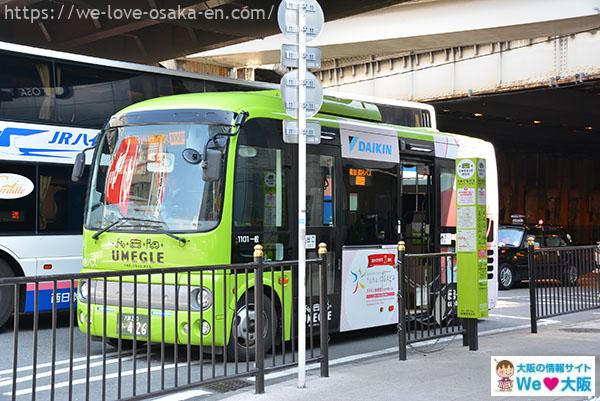 Then let's get on a bus called Umegle bus with emerald green color which runs around Umeda area and let's explore that area. I'll show you great spots by every bus stop. Umeda is huge. And it would be tiring if we go around.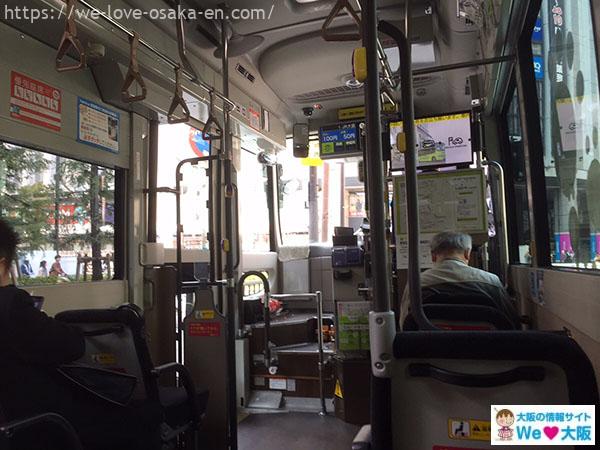 This bus has run since in April 2013 and it helps to easy to get place that you might feel it's too much distance. And it costs only 100 yen and it is so reasonable. And more! If you pay 200 yen and you can get 1 day pass.
Don't worry about you aren't familiar with Umeda because you won't get lost with this bus.
JR Osaka Station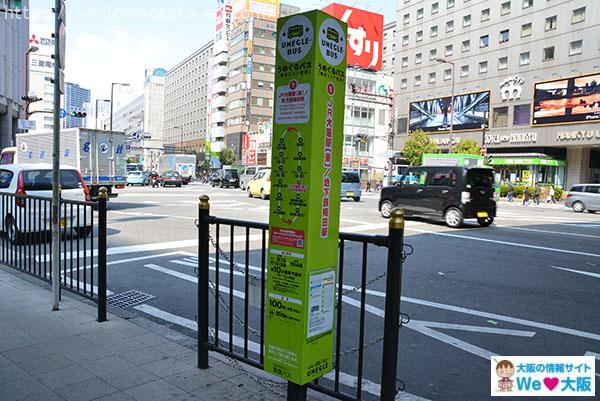 Bus stop of JR Osaka Station is set at Northeast counter of sutation.
Osaka Station city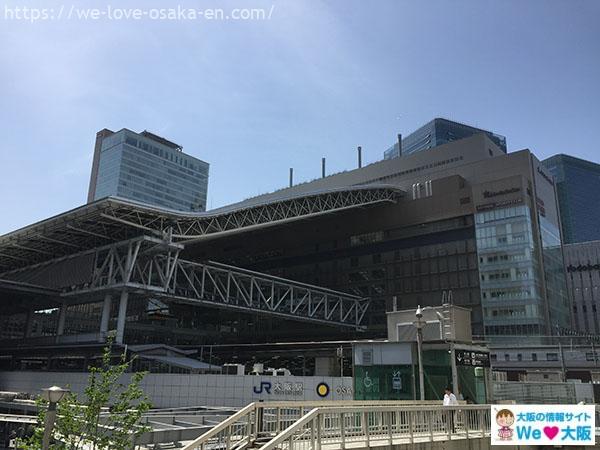 It says JR Osaka Station that is the center of Osaka has been established at around Dojima on west side of present station building at Meiji era and it has begun a train between Osaka and Kobe stared to run. JR Osaka has renovated "Osaka Station City" in 2011. As the name suggests, it is like a city even though it is a station… It is like a city and a station…"WHICH ONE IS IT?!" It makes me want to say.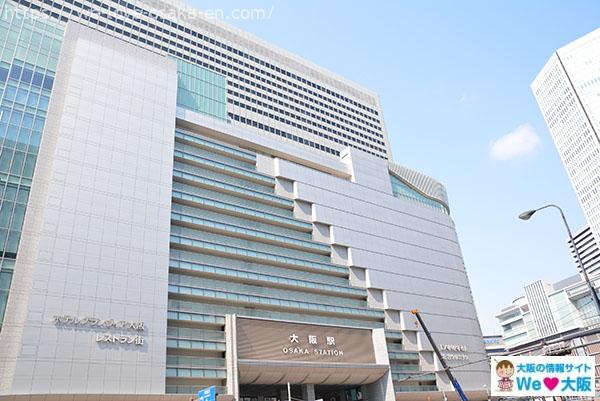 At South of Osaka Station there is used Osaka Terminal Buildings called "South Gate Buildings". They have Daimaru Umeda with 17 floors including underground floor and Hotel Granvia Osaka with 716 rooms, and the appearance from South front looks like the symbol of Osaka Station.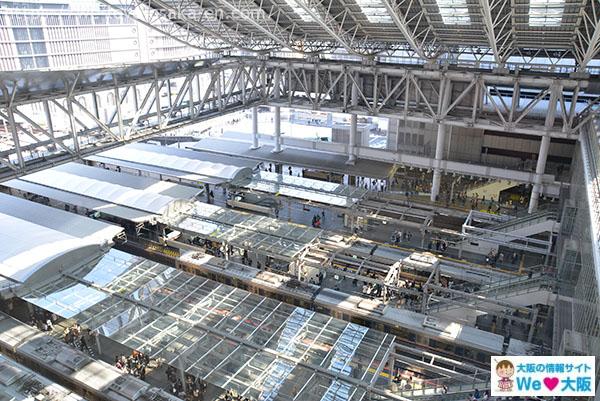 At "North Gate Buildings" across from platforms at the station at North side there are 2 kinds of fashion buildings, LUCUA and LUCUA1100 including fashion, varieties stores and restaurants more than 300 stores. In addition, at the station there is 5 places you can enjoy shopping or restaurants.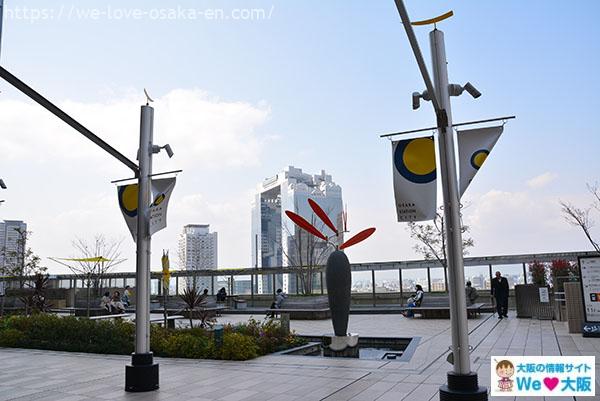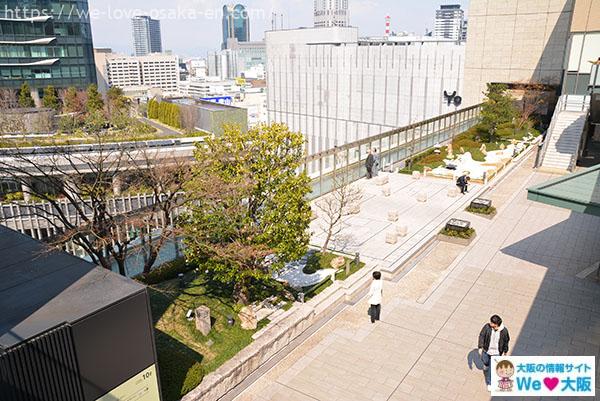 The playground on the 10 floor to 14 floor in North Gate Buildings has opened space and you can enjoy nature and winds even though you are in urban.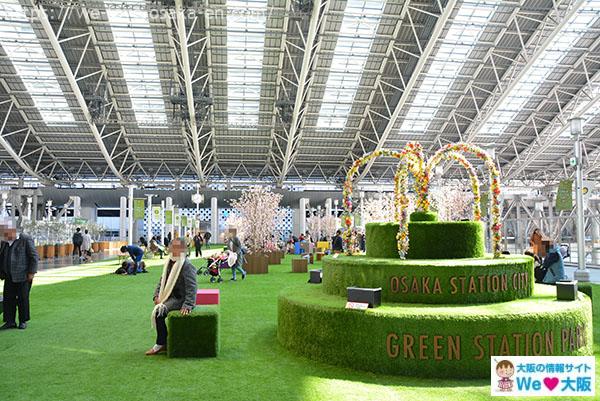 Osaka Station City has 8 playgrounds as event space and except of the playground I introduced in addition I recommend "Tokino-Hiroba", where it is located on platform and many events are hold with opened space.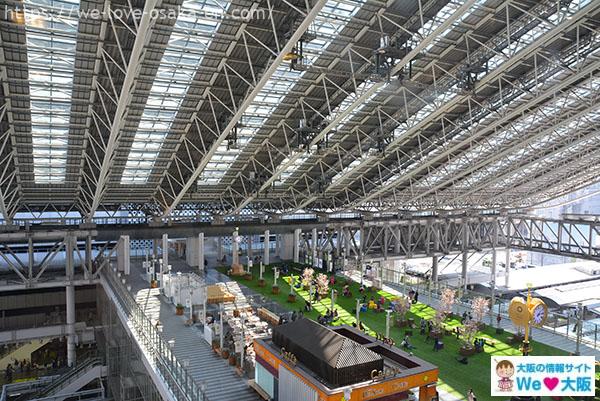 There is a tour that guides you such a huge Osaka Station City. It takes around 1 hour with a tour conductor and it tells you must see places or shooting spots and so on. It costs money but why don't you trying it.
In addition there is a tour that guides you with speech guidance with charges for Japanese, English, Chinese and Korean. For more information about every tour, you can get at information desk on the 3rd floor of the station. You can enjoy walking around with the guidance but just walking around.
Yodobashi Camera Multimedia Umeda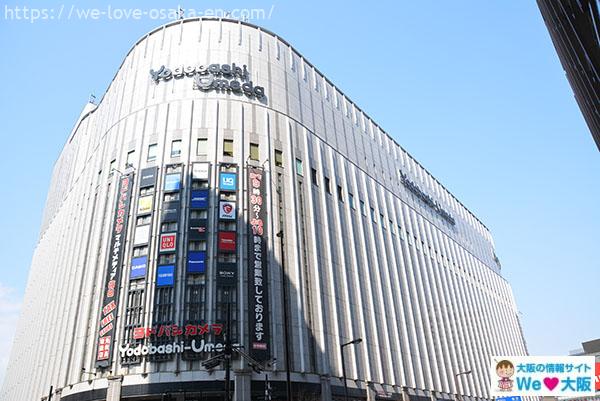 This is Yodobashi Camera Multimedia Umeda. This building has everything we need such as home appliances, camera, cell phone, laptop, daily necessities, clothes and restaurants.
■Yodobashi Camera Multimedia Umeda
GRAND FRONT EAST
Get on the bus while seeing Yodobashi Camera Multimedia Umeda and the first stop will be at GRAND FRONT EAST.

GRAND FRONT OSAKA that you can get through deck with Osaka Station of North side has been opened as advanced development of Umekita project in 2013. It is composed of 4 high buildings, South building including stores, restaurants, hotel and office, and 2 North buildings and residential building of condo.
There are many Osaka people look like visitors at GRAND FRONT OSAKA because it looks like building in Tokyo.
Hankyu Umeda Station(Osaka Umeda Station)
The next stop will be at Hankyu Umeda Station(Osaka Umeda Station).
At the East area of JR Osaka Station there are many commercial complex or buildings such as Hankyu Department Store, Buildings owned by group of Hankyu Electric Railway. Hankyu Electric Railway has begun as Minoo Arima Electric Railway, Umeda to Takarazuka and Ishibashi to Minoo in Meiji 43 and has run in present from Umeda Station to Kobe, Takarazuka and Kyoto. The founder is businessman Mr.Ichizo Kobayashi who also is the owner of Takarazuka Theatre.
Hankyu Department Store(Hankyu Umeda main store)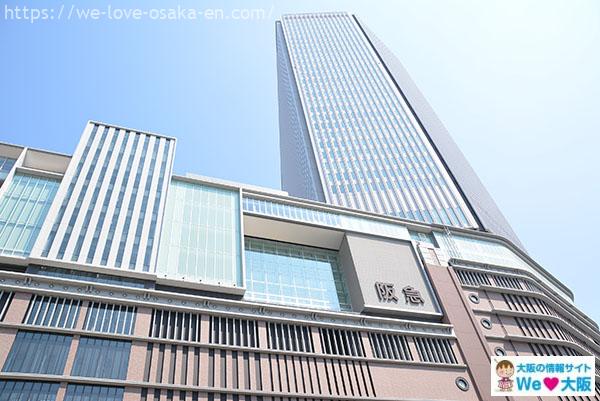 It says it is the greatest of product appeal in Kansai for fashion, cosmetics and beauty. This department store is popular for woman in all generation as a source of woman's fashion. They have 15 floors including underground floor and especially at the underground floor for food many people come to shop every day.
The main store of Hankyu Umeda is located in the lower level of South side of Umeda Hankyu Building.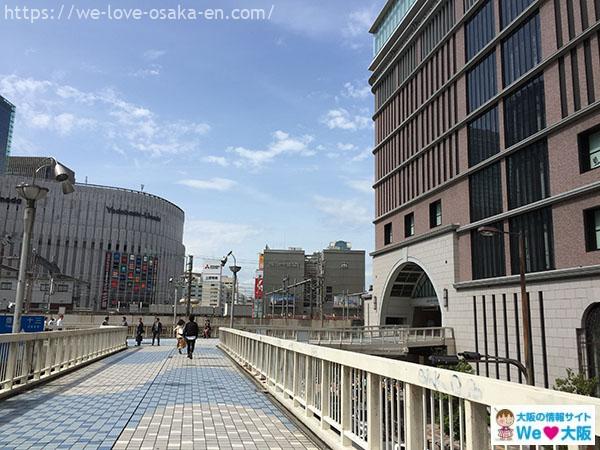 ■Hankyu Department Store
HEP FIVE
HEP FIVE is a fan building with many stores targeting women in their teens and twenties. There are many shops that are popular among young people.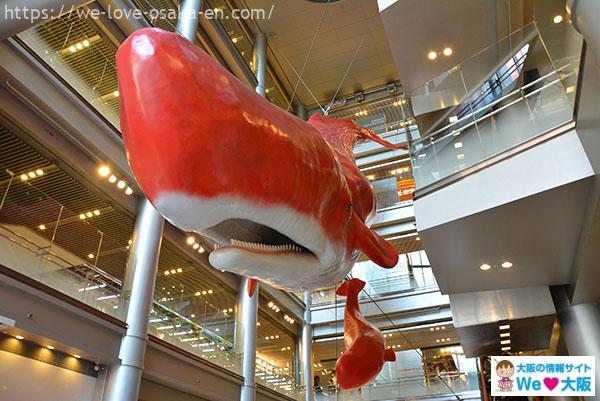 At the 1st floor, there is a object of red whales of parent and child designed by Mr.Tatsuya Ishi from Komekome CLUB and it's picturesque building.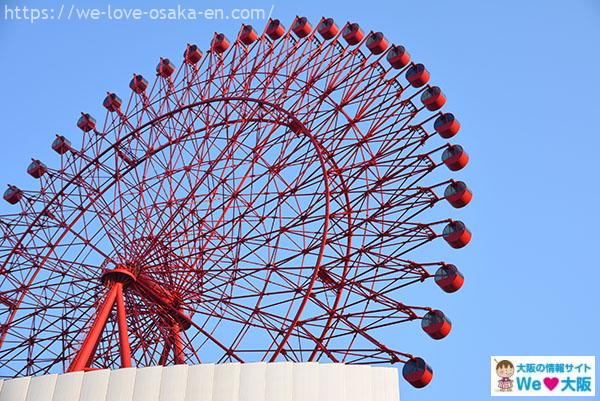 In area of Hankyu I recommend you get in ferries wheel at HEP FIVE. The ferries wheel has 52 ones for 4 people and it takes about 15 minutes for 1 round, and you can enjoy the view of Umeda from all angles.
Chayamachi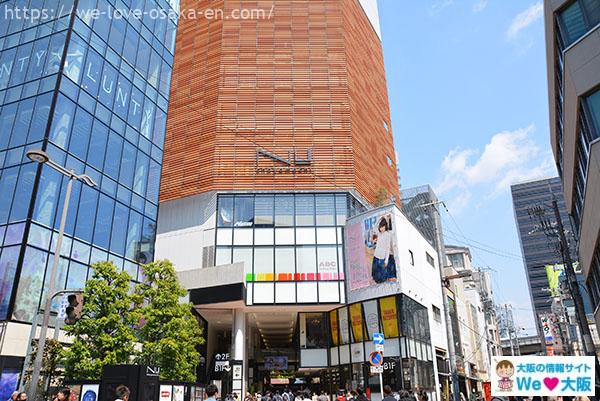 And again taking a bus to head out Chayamachi and Tsurunocho of west side of Hankyu Umeda Station(Osaka Umeda Station).
It is located at Northwest of Osaka Station and there are many popular stores for 20's young women.
It says Chayamachi and Taurunocho at middle of Meiji the nose old road was located and there were big 3 tea stores, Tsurunochaya, Haginochaya and Kurumanochaya, and it has great view of the field of rapeseed. That's why the town was named. It used to be calm place but now it's busy with young people.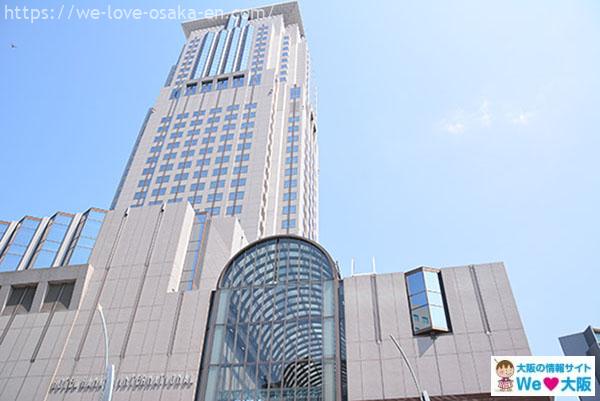 Hotel Hankyu International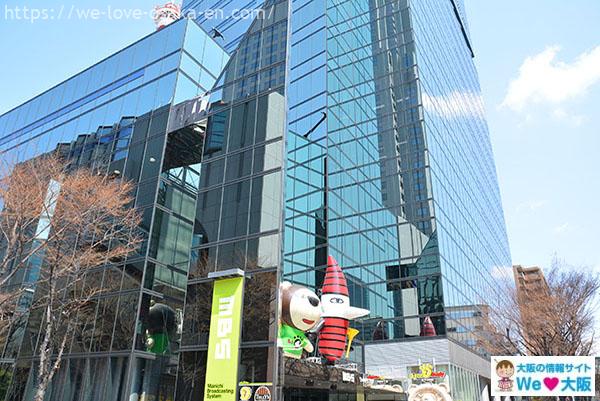 MBS head office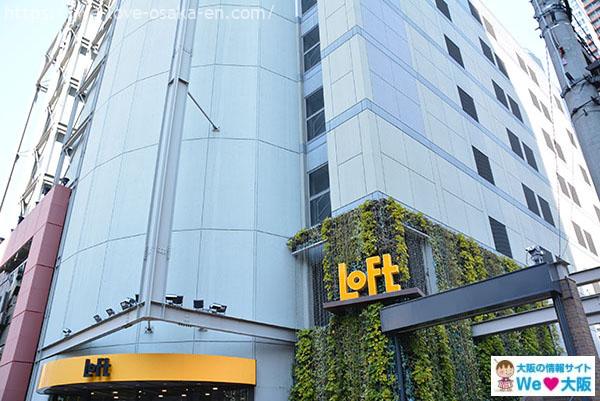 Umeda LOFT
There is Hotel Hankyu International, Umeda Arts Theatre, MBS head office, Umeda LOFT, NU-Chayamachi and Yanmar head office, in addition fashion and restaurants and so on in there. You can find new stuff and great restaurants too.
MARUZEN&Junkudo Shoten Umeda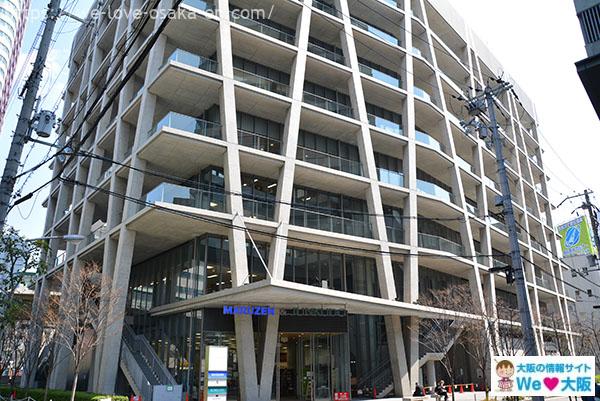 I recommend you visit a book store in CHASKA CHAYAMACHI opened in 2010.It was designed by Mr.Tadao Ando and is a commercial complex including tenant,hotel and housing.
This building from underground 1 floor to the 7th floor has Maruzen&Junkudo Umeda which is a huge book store and combines Maruzen and junkudo, and sales floor is about 6800㎡, number of holding is about 2 million books, which it says it is the biggest book store in the country.Also it's easy to find books because it separated by floors and great for book lovers.
Nishi-Umeda
Next I'll introduce you South side of JR Osaka Station. Get off at the bus stop of Nishi-Umeda. This area is located at southwest from Osaka Station and the closest station is Subway Yotsubashi Line Nishi-Umeda Station. In contact with the area of Hankyu at East side that I introduced, in this area there are facilities regarding to Hanshin Electric Railway and many buildings.
Osaka Garden City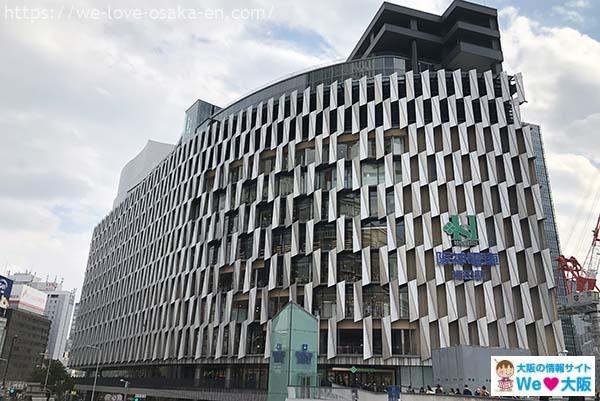 Hanshin Department Store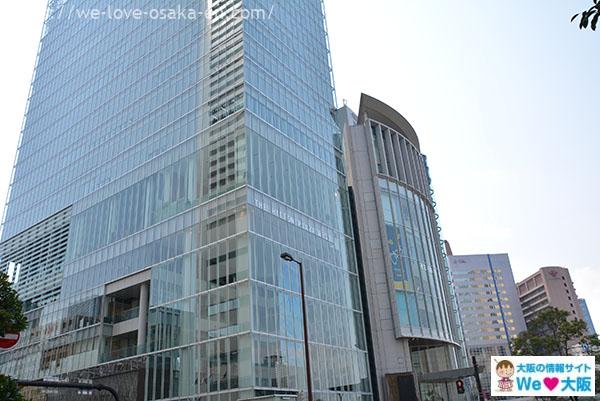 HERBIS PLAZA ENT has Hanshin Department Store, Hilton Hotel, Hilton Plaza West•East and Osaka Shiki Theatre, and HERBIS OSAKA has The Rits Carlton, and Breeze Tower has Sankei hall, which is big commercial complex including restaurants and hotel and amusement facilities. Subway station is directly connected to an underpass so that it's easy to access and very popular area.
CHOCOLATIER PALET D'OR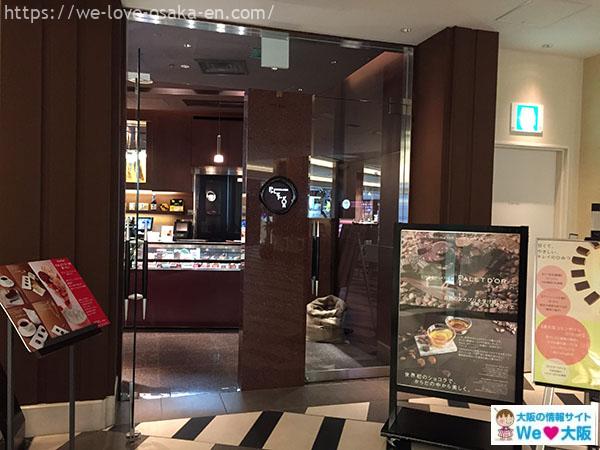 CHOCOLATIER PALET D'OR is on the 4th floor at HERBIS PLAZA ENT and it has been opened as the first Osaka to a chocolatier speciality shop by chocolatier Mr.Shusuke Saegusa in 2004.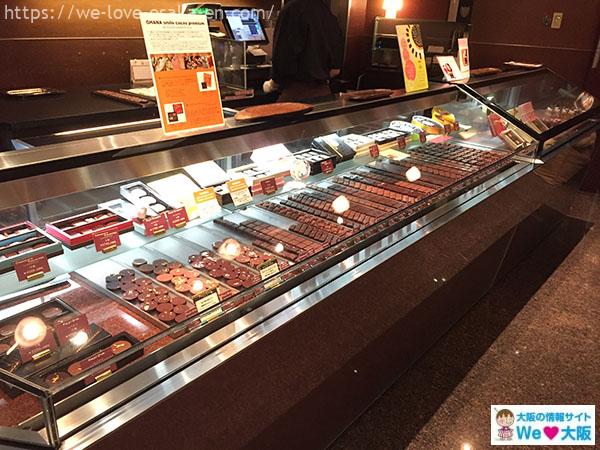 There are many chocolates in the display window. They have also ones for a gift.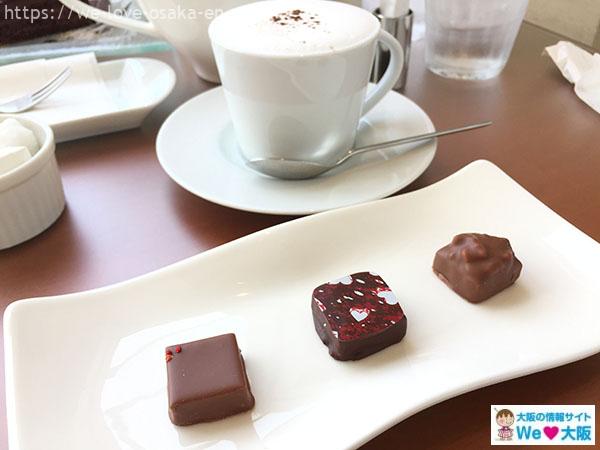 I recommend chocolate set including 3 kinds of chocolates and you can choose drink. It seems like elegant sweetness and a bit bitter make you feel relaxed every time you put them into your mouth.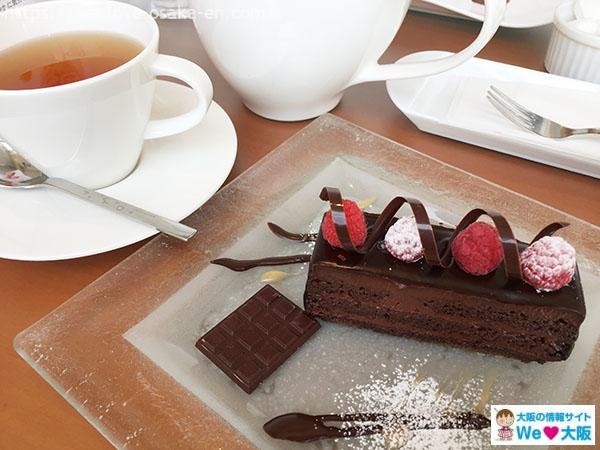 Gateau set is really good with rich chocolate cake.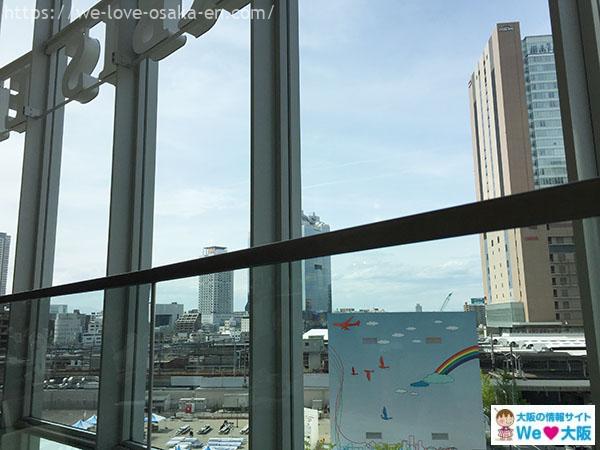 The glass window that you can see JR Osaka Station makes the restaurant looks opened space.
JR Kitashinchi Station
The next stop will be at JR Kitashinchi Station. There is an entertainment district, Kitashinchi that is the main of Kita and on the South area of the bus stop.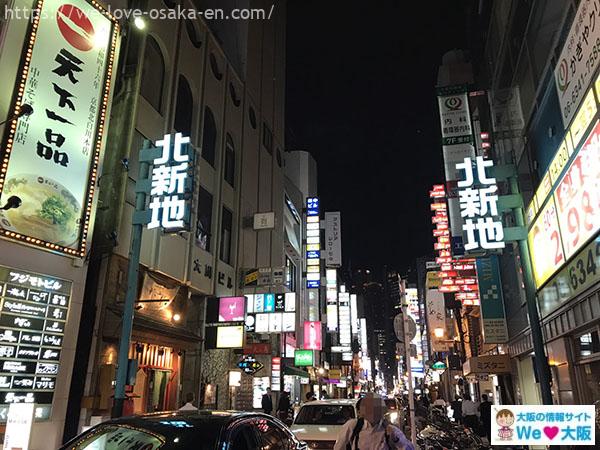 Kitashinchi is expensive restaurant area as well as Ginza in Tokyo and there are more than 3 thousand of restaurants such as expensive club, lounge, bar, snack bar and small restaurant, and it is used for lyrics of Enka.
Le SUCRE-COEUR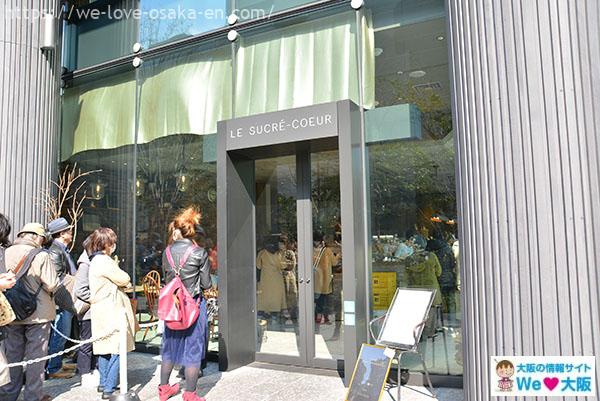 Visiting Kitashinchi at night time is good but there are many stores with long line from day time. A one of them is Le SUCRE-COEUR. It is a major bakery in Kansai and It has been No.1 of bread department on fine food guide website, Tabelog ,which is famous place.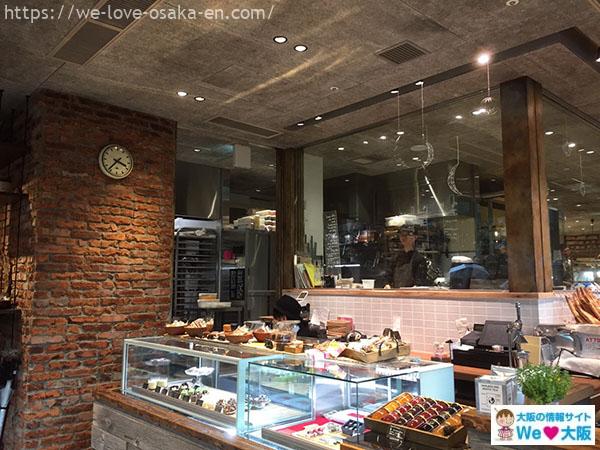 It was at Suita city in Osaka but it has established with Shindai Building in Kitashinchi in 2016.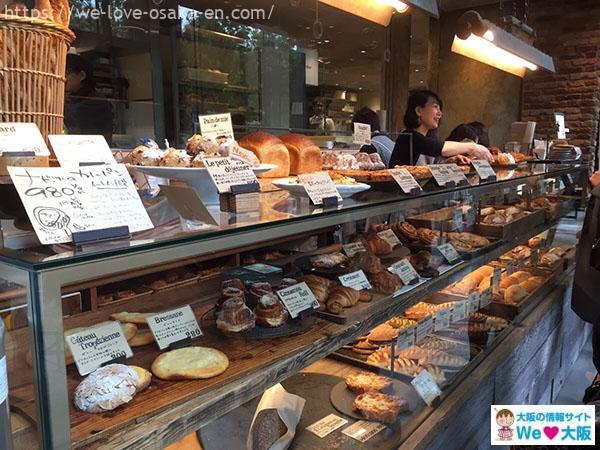 Bread at this store is used for regular stores of Michelin so baguettes or Croissants that admitted by chef are really good. I recommend you try them even though you have to stand in line.
Umeda shinmichi
The last stop will be at Umeda Shinmichi.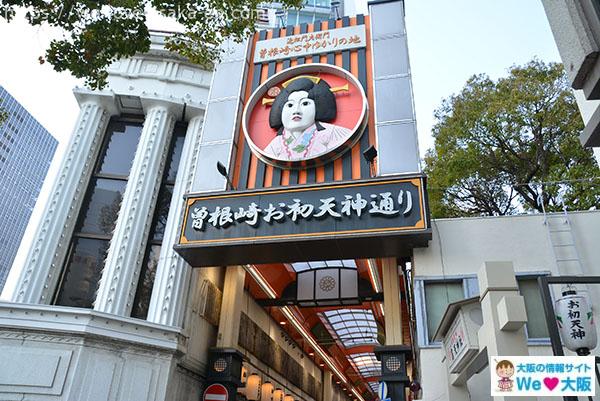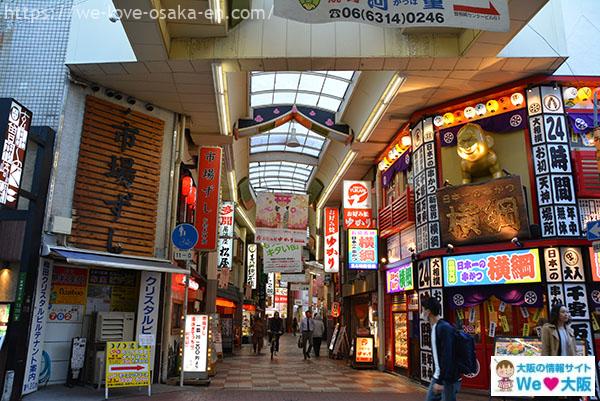 This area is located at Southeast from JR Osaka Station and there is restaurant area called Ohatsu Tenjin dori shopping street, and many people come to shop at night time.
Tsuyu-no-Tenjinja(Ohatsutenjin)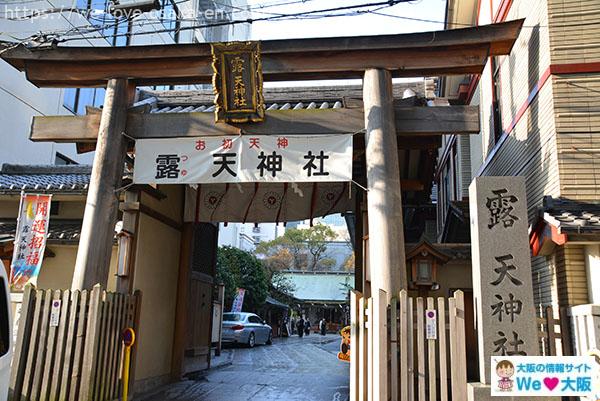 As the shopping street named with Ohatsutenjin,Tsuyu-no-Tenjinja that set in Sonezaki Shinju is located at south of the shopping street. It says Monzaemon Chikamatsu wrote a story of actual happened murder suicide at precincts of the temple in 1703 as a Japanese puppet show, Sonezaki Shinju, and it was named Ohatsutenjin because of the name of heroine, Ohatsu.This shrine is famous for people from the shopping street, office workers pray as guardian angel of Osaka Kita・Umeda.
■Tsuyu-no-Tenjinja(Ohatsutenjin)
Summary
I've introduced you Kita・Umeda but I have more places I would like to show you. Even though you have visited there please visit more times. You will find new things of them. Even though it is urban that many people come and go, the place is full of love from Osaka people.
Related article
Do you remember how excited yo……

2019.09.30

Speaking of the shrine in Osak……

2019.09.27

Speaking of downtown of Osaka,……

2019.09.10
Introduction of writer

Kinta
I am doing video production and event production for 30 years in Osaka. I love okonomiyaki! I will introduce the unknown secret of Osaka.
Instagram
#weloveOsaka
Please introduce your "we love Osaka" (Only gourmet of Osaka and spot of Osaka)