Akihabara in the West of Japan! The recommended area of the mecca for the geek in Osaka "Ota-Road" "Nipponbashi Street".
Akihabara in the West of Japan! The recommended area of the mecca for the geek in Osaka "Ota-Road" "Nipponbashi Street".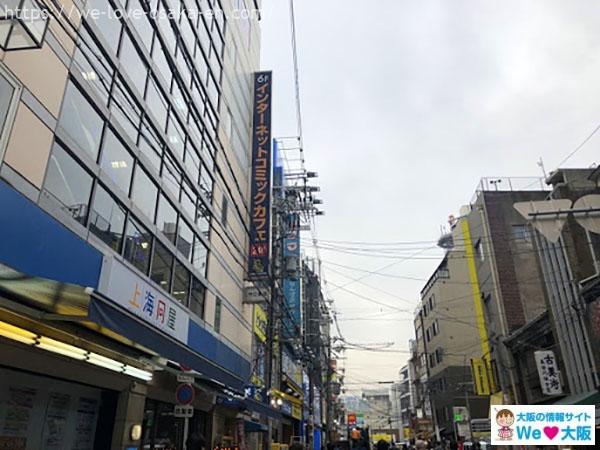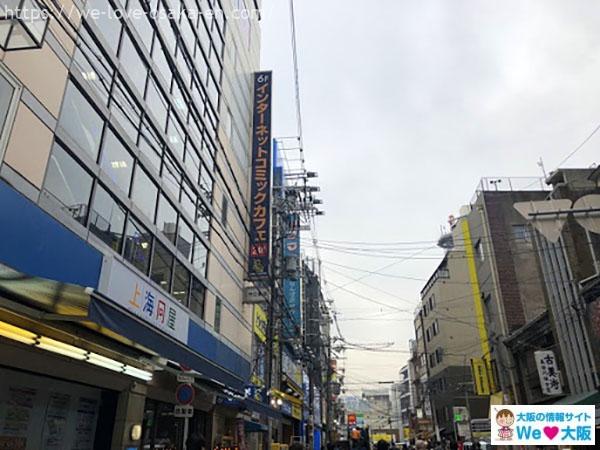 Speaking of Osaka, there are many people who have the image of "Takoyaki", "Tsutenkaku", "Comedy".
However, there are lively areas in Osaka that are not found in other prefectures.
It is 4 years since I have been to Tokyo.
Although I was born in and grew up in Osaka, I think that I have grown up at "very" strange city.
This time, Newcrepe Natasha from Osaka will introduce the deep areas of " Nipponbashi Street for the geek (Ota-Road)" called "Akihabara in the West of Japan.
1.What is "Nihonbashi Street for the geek (Ota-Road) "?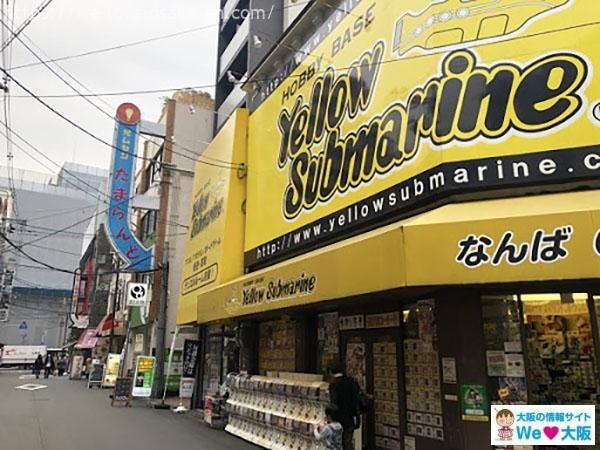 First of all, there are not many places in Osaka where many people gather like Tokyo.
Speaking of the area for playing, we can think of the two places "Namba" and "Umeda",.
They are called "Minami (Namba)" and "Kita (Umeda)".
Although it is my personal prejudice, but Namba is for young people, Umeda is for adults. This is my personal opinion. Do not care.
The next station to the city "Namba" where the young people gather, is "Nihonbashi".
By the way, It is called "Nipponbashi" not "Nihonbashi" .
Nihonbashi is said to be the "Akihabara" in the west of Japan, but not so large compared to Akihabara.
You can enjoy enough because the shops are densely packed.
Nihonbashi has a shopping street lined with electronic stores, and the next street which is called Nipponbashi Nishidori Shopping district is said to be the street for the geek.
This is the special street because it has many shops which sell the geek-related items, video games, PCs, and maid cafés.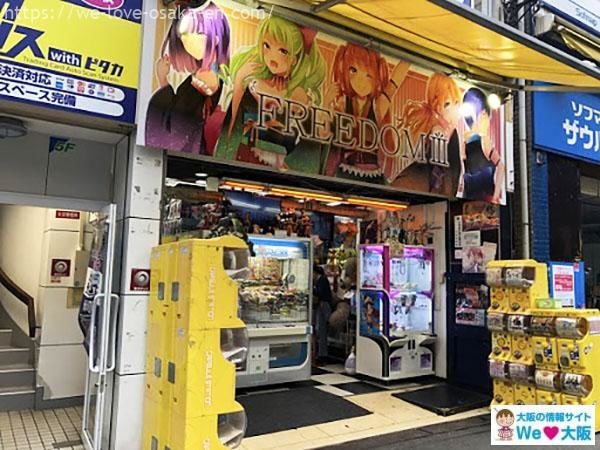 I was walking around here on my day off from my school days and early twenties.
Since there are various kinds of shops in the buildings and, I cannot figure out what kind of shop is unless I enter it, I enjoyed just hanging around.
I often bought anime DVD.
2.How to get to the Street for the geek "Ota-Road".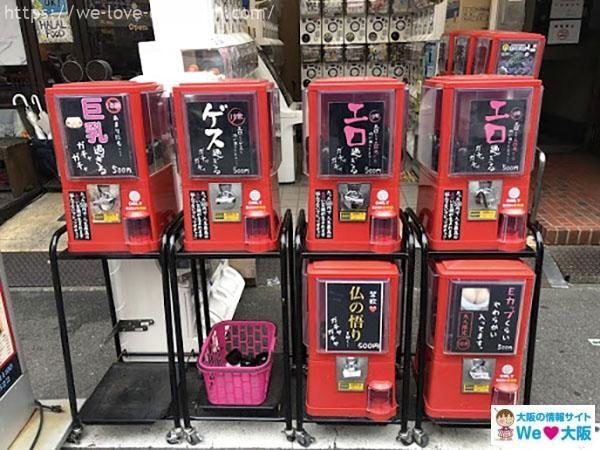 The Street for the geek "Ota-Road" is between the large shopping mall called "Namba Parks" and the Sakai-Suji-Street.
The nearest station is Namba Station and Nippnbashi Station, but Nippnbashi Station is near.
It will take about 5 to 7 minutes on foot from Nippnbashi station to the south and going through Sakai-Suji-Shopping-Street, you will enter the shopping area of the electrotonic shops called "Den Ten Town".
"Ota-Street" is the street which is located behind it.
It is like "Ura-Harajyuku" in Tokyo.
Compared to Den Den Town, Ota-Street has many shops for enthusiasts.
About 15 years ago, there were not so many shops, but as the store increased, the streets developed and began to be called the streets for the geek "Ota-Road".
When I got back to Osaka recently, I thought "Why are there so many people in that area?", But it is the proof for the recognition of the street.
3.The highlights for the "Ota-Road"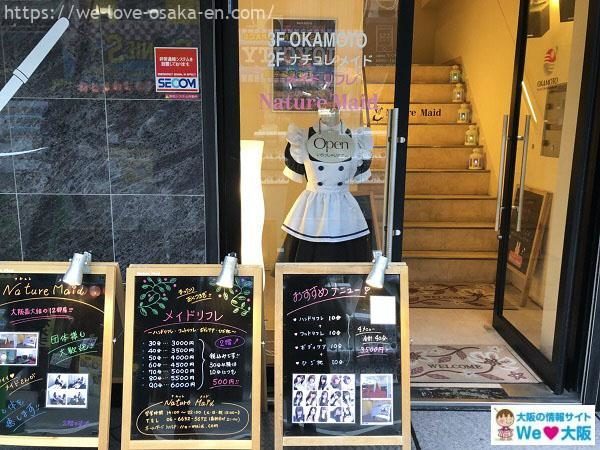 "Ota-Road" in Nipponbashi of Osaka has full of charms which the other streets do not have .
What is the appeal point compared to Akihabara in Tokyo?
3-1.The Ita-Sya (a painfully ugly car (covered in anime stickers))
There is a big parking lot near the "Ota-Road".
You can see cars covered in anime stickers.
It is a masterpiece of fancy decorations saying "How do you like my recommended anime characters?".
To see those cars is one of the features of "Ota-Road".
However, since it is the personal car, if you take a picture and up it to SNS, you should keep their privacy.
3-2.The most exciting event "Nipponbashi-Street-Festival"
"Nipponbashi-Street-Festival" is the event that is the annual event in Ota-Road
It was held around March every year, and on that day Sakai-Suji-street will be turned into a pedestrian precinct.
Visitors cosplay in their favorite animated characters and take pictures and walk around the streets of Nipponbashi.
It is also an opportunity for cosplayers to gather and communicate from all over the country.
This event which has been going on for over 10 years has become a wonderful big event to make Nihonbashi the sacred place of otaku (the Geek).
Unlike the cosplay which is performed at the event venue such as Comiket, this festival is the only event that all the people in the city cosplay.
It is the fantastic culture because such a nerd culture is also connected to the development of the town.
3-3."The maid" will welcome you everytime.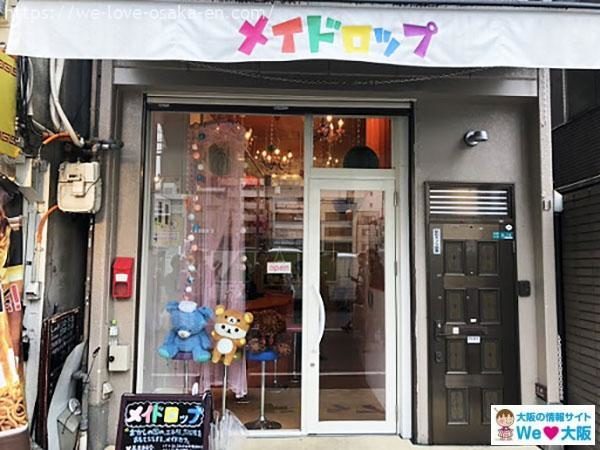 Speaking of the Ota-Road, you can meet "the maids".
They are distributing leaflets and touting in on the street and you can have a feeling of wandering the different space.
There are also many maid cafes and relaxing clinics, and some girls become idles from the famous maid cafes.
It might be fun to go looking for future idles with your foresight.
4.The recommended areas and how to hang around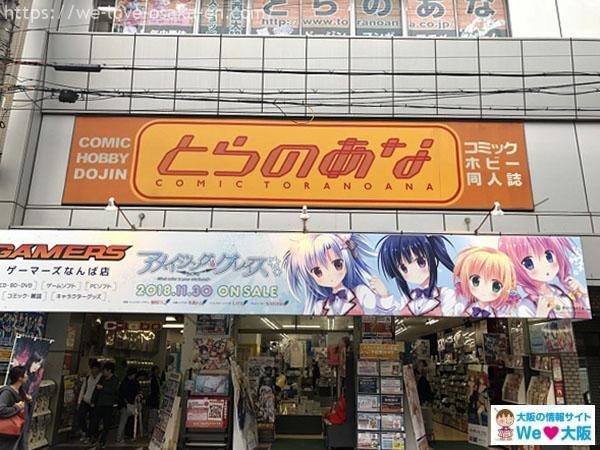 Ota-Road is now becoming a sightseeing spot in Osaka.
In terms of recommended spots, you can visit PC shops and PC parts shops.
You can purchase PC for reasonable price or peripheral equipment for PC.
You can also make your own PC with your parts where you purchased at Ota-Street.
Because USB memory and mobile charging cable are also sold at an exceptional price, there is no doubt that even people who are not familiar with PC can do the reasonable and good shopping.
There are also many secondhanded game shops, so-called "Retro Games" are sold at Ota-Road.
You will agree that he street is called "The town for the geek" because there are also many specialty shops of PC and videogame as well as animation.
Speaking of "otaku culture", we think of "Doujin-shi (Magazine published by fans)".
Speaking of the shop for Doujinshi is "Comic Toranoana Namba Store".
It is a famous bookstore for the magazines published by fans, but there are Namba A stores in Ota-Road and Namba B in Den Ten Town.
They also have a large number of Doujin-shi for adults, so you may want to take a short visit at the store with interest.
When you search and check them by the map of Osaka Nippnbashi, you will find that there many stores for that kind.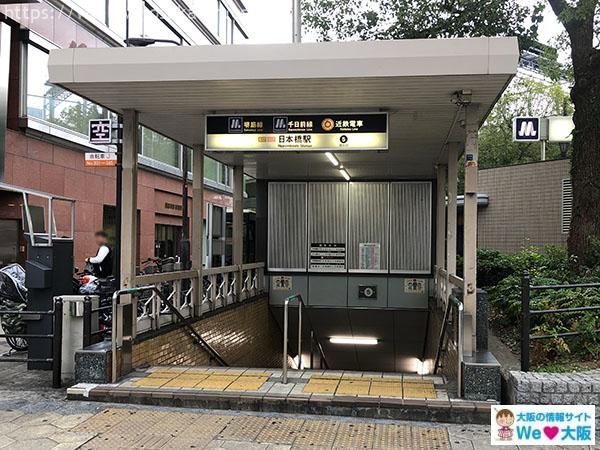 As to Personal recommended rout, you can aim to reach "Den Den Town" from Nihonbashi station.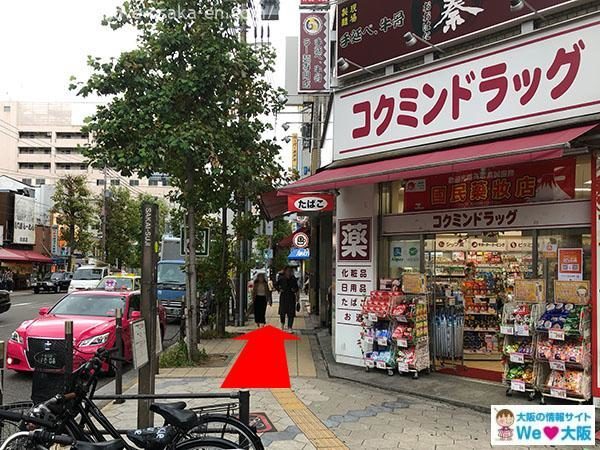 Exit the Fifth Exit of Nipponbashi Station and go straight ahead.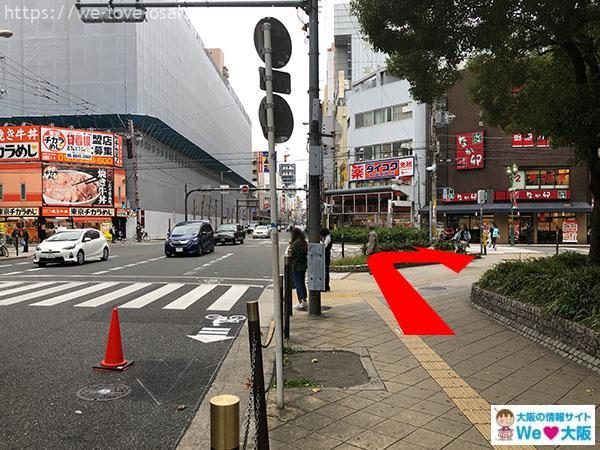 Turn right if you see Den Den Town. It is a little spacious intersection.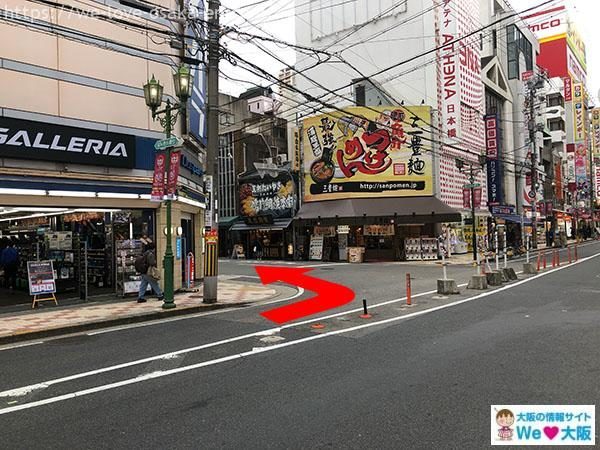 If you turn left at the first corner, you can reach Ota-Road.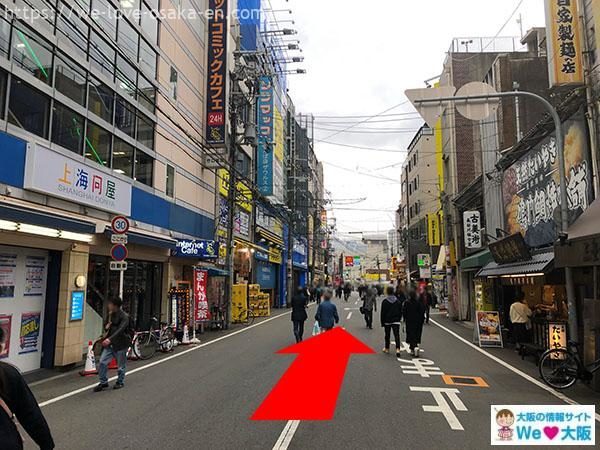 This is the entrance of Ota-Road. You can walk all of the street if you walk straight.
After you leave Ota-Road, you will arrive at Ebisu Station.
From there, make a U-turn towards Nipponbashi Station at Den Den Town.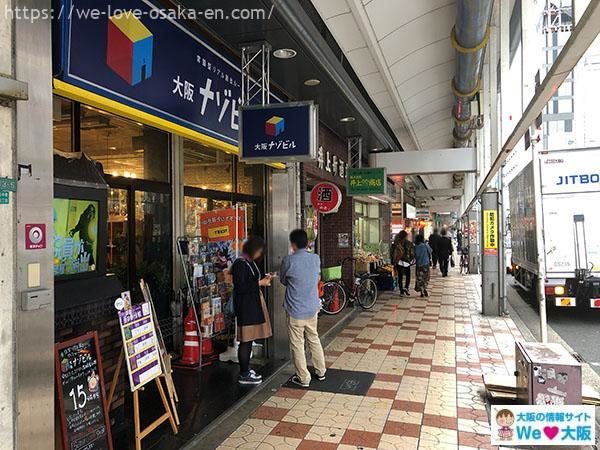 In this way, it is possible to cover all the streets of electronic shops at Nihonbashi and Ota-Road.
Since the time will pass so fast if you enter the store you care about, you may not be able to go around all of the streets in one day, but we will recommend this rout.
5.The popular spot where we want to stop by
"Ota-Road" at Nippponbashi is near Namba. If you want to visit by sightseeing, we also recommend that you try Namba at the same time.
5-1.The mecca of comedy "Namba-Grand-Kagetsu"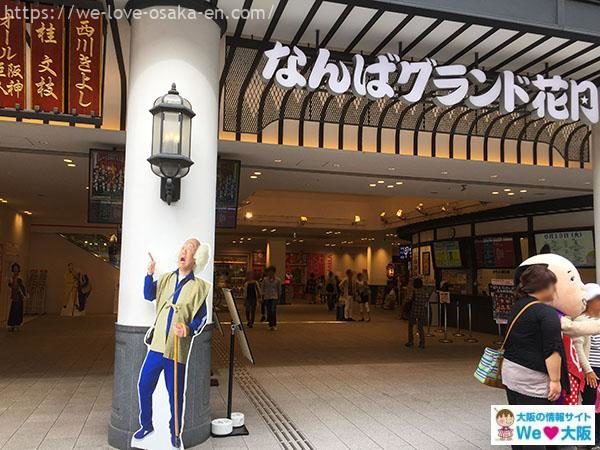 Osaka is well known for "Comedy".
Speaking of Osaka's comedy, "Yoshimoto Shin-Kigeki". It is "Namba-Ggrand-Kagetsu" where you can enjoy the Yoshimoto-Shin-Kigeki.
Here, the play of the comedy is held every day.
Let's experience the Osaka the culture of the comedy once.
The opposite side of Kagetsu, there are "NMB48 Theater" and "Yoshimoto Manzai Theater" of the young  comedians..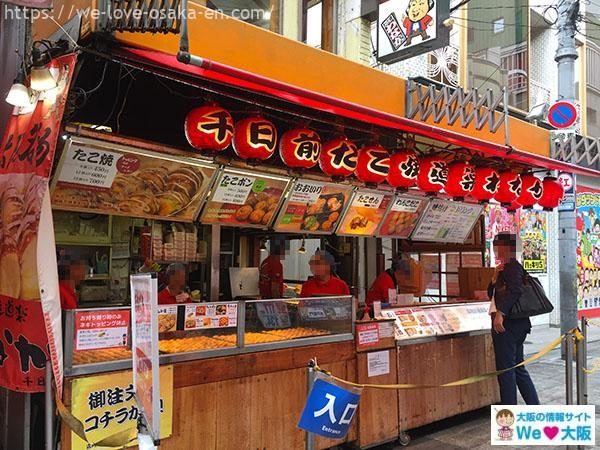 After watching the comedy, please try and enjoy "Takoyaki" of Osaka at "Wanaka" next to Namba-Grad-Kagetsu-Theater.
We recommend the topping "welsh onion and ponzu vinegar (Negi and Ponzu)".
5-2.Glico Mark "Dotonbori"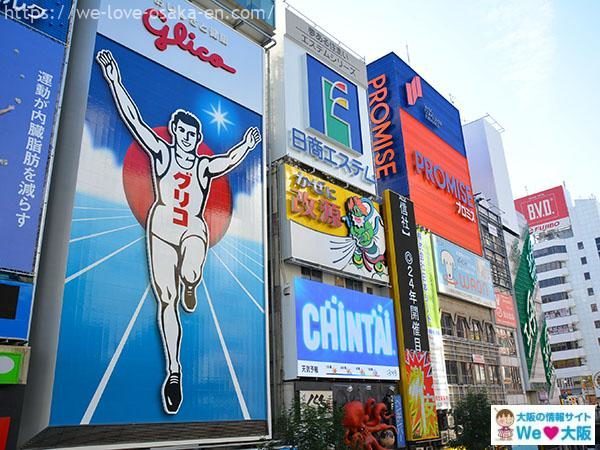 Speaking of Osaka sightseeing, "Glico Mark (above photo)" is very familiar.
It is also located about 5 mnute-walk from Namba station.
You can take pictures from the bridge of the Dotonbori River, so let's go as a momory.
However, this bridge is commonly called "Hikkakebashi-bridge (the bridge for skirt cahsers)", it is a famous spot for pickup in Osaka.
Women should be careful !!
5-3.About 270 stores! The largest underground shopping area "Namba Walk"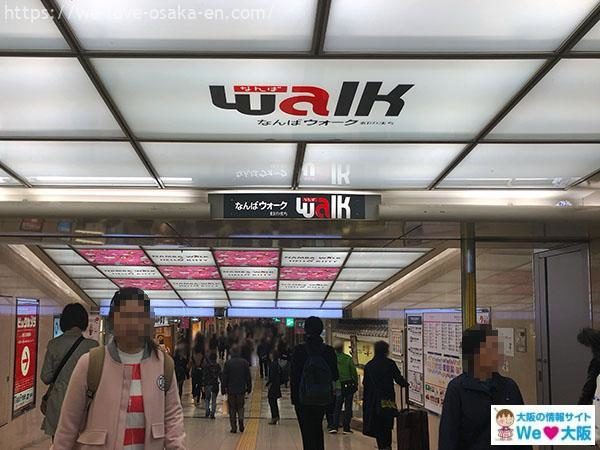 And when you come to Namba, the underground shopping area is convenient for the movement.
It is an underground shopping center called "Namba Walk", but it goes from Nipponbashi Subway Station to JR Namba Station across the Namba Subway Station.
There is no signal and it is very convenient for moving.
Moreover, you can visit lots of stores like a big shopping street.
At Namba Walk, you can spend a whole day enjoying restaurants, cafés, bars, apparel shop, convenience stores, bookstores, and pharmacies and so on.
We often saw the comedians of Yoshimoto drinking coffee at a coffee shop.
6.The mecca for the geek "Ota-Road"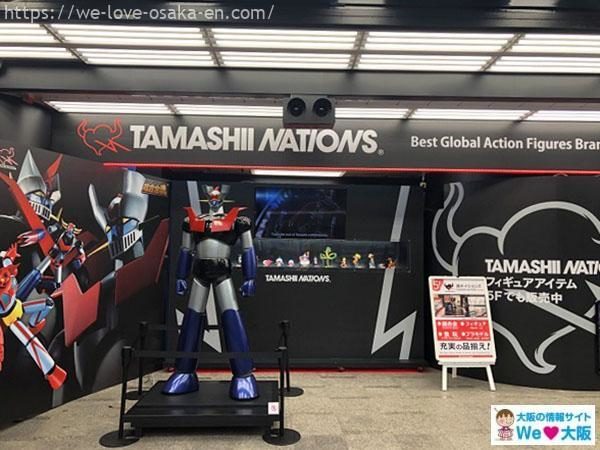 We have introduced Ota-Road at Nipponbashi.
The Nipponbashi Electronic Town had been supported by the customers in Osaka better than the major appliance stores.
The culture has been gradually changed and the Streets for the geek (Ota-Road) was born.
In Osaka sightseeing, please come and experience Osaka's nerd culture once and for all.
Summary
・The back of the Den Town is Ota-Read.
・It is close to Namba so you can sightseeas well.
・Nipponbashi Street Festival is a festival for geeks.
Related article
Speaking of Osaka sightseeing,……

2020.09.29

Everyone defiantly buy souveni……

2020.04.03

Speaking of Osaka, there are m……

2019.11.22
Introduction of writer

nata-sha
I was born and grew up in Osaka. I've worked as an entertainer. I will introduce information about Osaka, I would like you to know how to enjoy Osaka.
Instagram
#weloveOsaka
Please introduce your "we love Osaka" (Only gourmet of Osaka and spot of Osaka)