Introducing 5 Great Shops in Tennoji Park's Tenshiba I:na Area
Introducing 5 Great Shops in Tennoji Park's Tenshiba I:na Area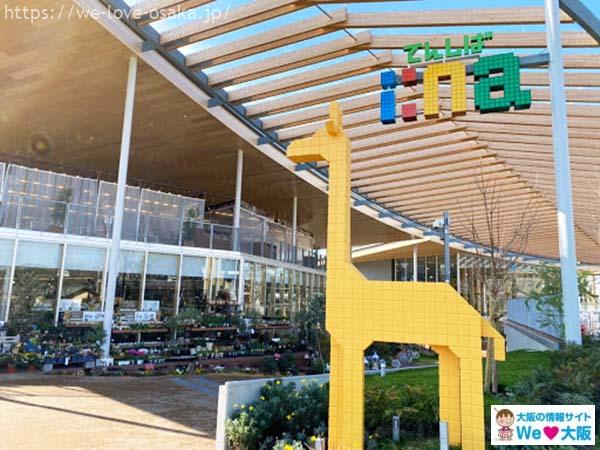 If you're in the Tennoji area visiting one of it's many attractions like the Tennoji Zoo or Abeno Harukas, we recommend you also check out Tenshiba I:na, which opened in Tennoji Park on November 22, 2019!
1. What is Tenshiba I:na?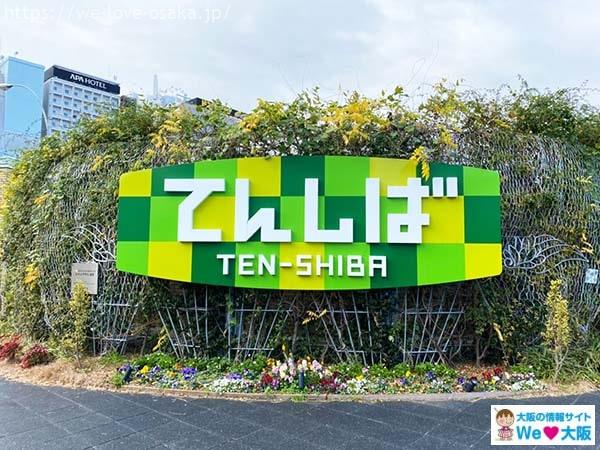 Tensiba I:na was established in Tennoji Park. "Let's Grow! Curiosity" is the concept behind this fun facility that hosts various cafes, restaurants, and activities, as if it were an urban oasis.
2. Introducing Facilities at Tenshiba I:na!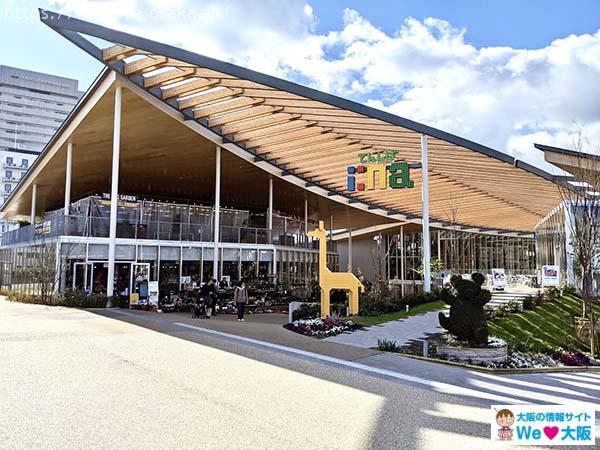 Not only are there cafes and restaurants, cute sundries and garden goods to shop for, but there are also stores where children can play, including an athletic facility where they can exercise and play~! It is a recommended spot for couples and families, as well as for visitors to the Tennoji Zoo.
2-1. ZOOQLE
Tensiba I:na has a new souvenir shop in Tennoji Zoo, directly connected to the exit on the Tensiba Gate side of the zoo. There is also an entrance on the Tensiba I:na side as well. This store is lined with a collection of very cute stuffed animals.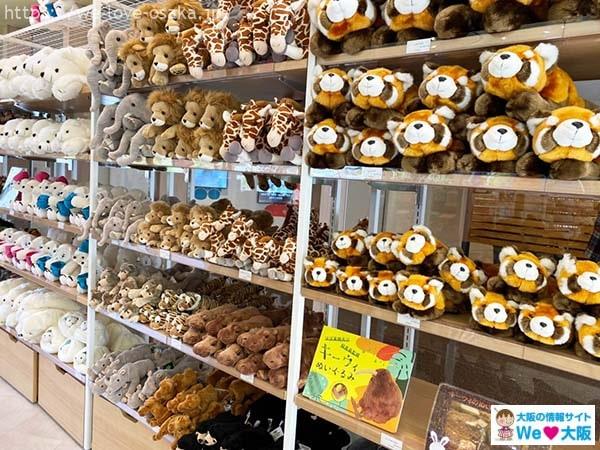 Zooqle sells an almost life-size stuffed animal of Kiwi, the only animal kept only in Tennoji Zoo in Japan! I was looking forward to buying a Kiwi plushie this time, but unfortunately it was sold out and I couldn't buy it (I cried).
If you really want a Kiwi stuffed animal, you may inquire before coming to the store.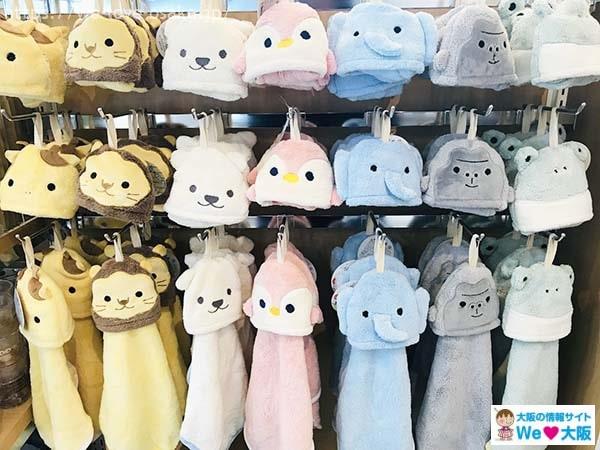 In addition to stuffed animals, there are various original goods with animal motifs for sale. I felt like I was in a zoo surrounded by so many goods! T-shirts, stickers, snacks, etc. are all so cute, you'll want to buy more!
If you haven't been to the zoo, please stop by.
Store name:
ZOOQLE
Opening hours:
9:30-17:30
TEL:
06-6777-1257
2-2. Tennoji MOONdSON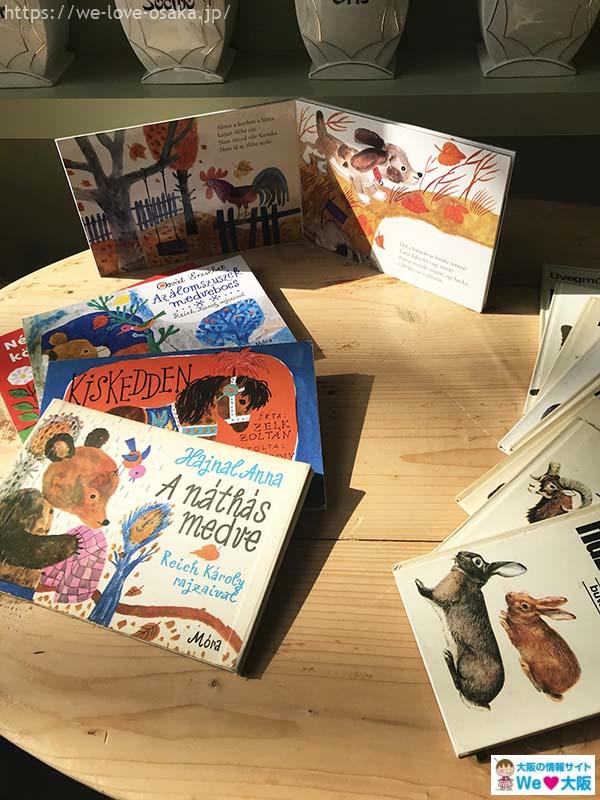 This café has picture books and biological and botanical illustrated books for children from overseas, and you can choose any book you like to read. Not only do they have books in English, but they also have books in Japanese and cute picture books for toddlers! It appears that they regularly hold events such as picture book readings. There was no notice in the store, so please ask the staff if you are interested.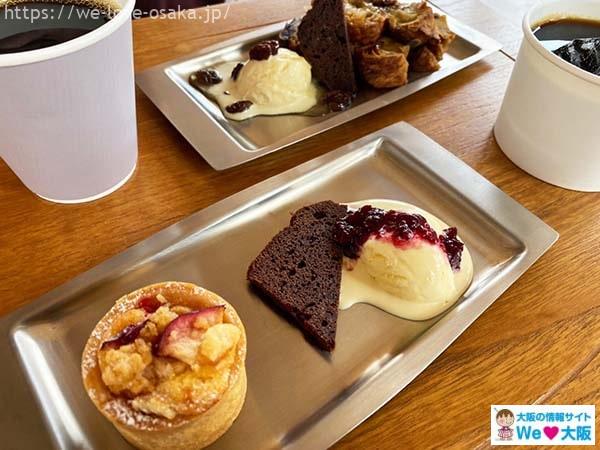 The cafe's menu changes daily with baked goods and cakes, so you can look forward to seeing what sweets are available each day. Purchase drinks and food on the first floor and go up to the second floor to eat.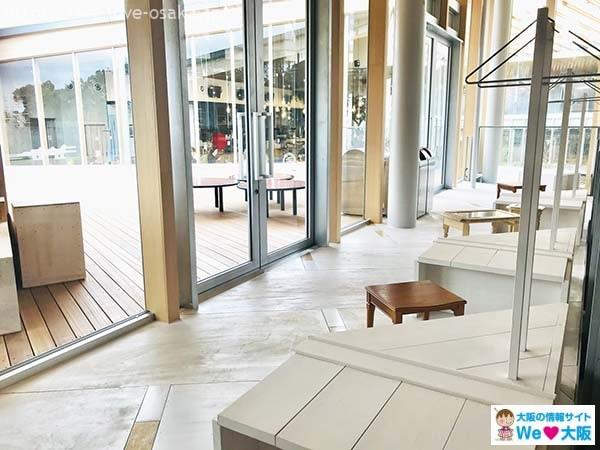 The cafe space on the second floor is bright with small benches and low tables, and sunlight streams in from the terrace. When the weather is nice, the terrace is also open, so it's a great place to relax and enjoy the breeze!
Store name:
Tennoji MOONdSON
Opening hours:
10:00-17:00
TEL:
06-6777-7884
2-3. PANZA Tenshiba I:na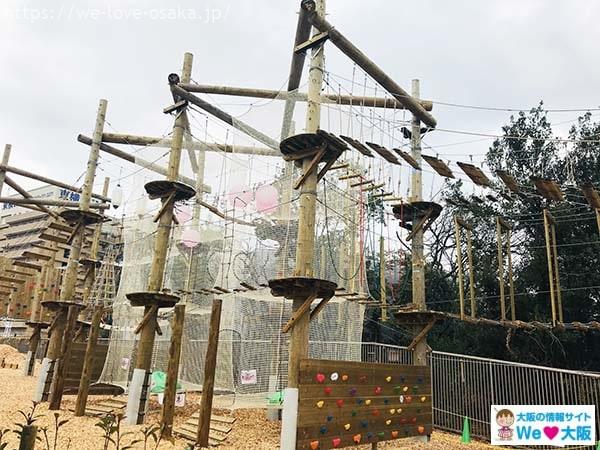 In the middle of the city! PANZA Tensiba I:na, an entertainment facility for adults, is an adventure experience divided into outdoor and indoor areas.
① Adventure Park SORARUN!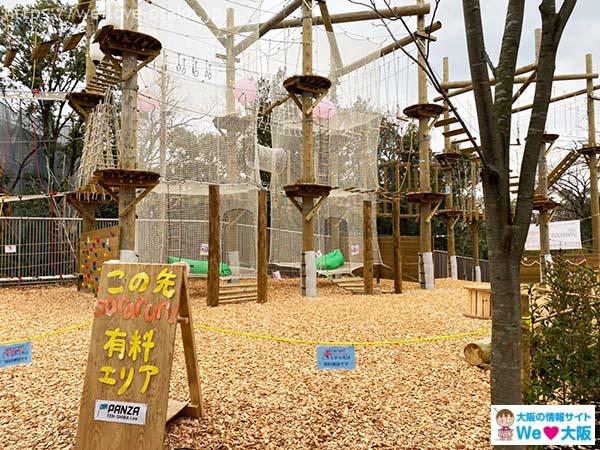 In the outdoor area, visitors can wear special harnesses and enjoy athletic activities up to 8 meters high at Sorarun! You can play as much as you want for an unlimited time! However, there are age, height, and weight restrictions, so please check in advance.
② Indoor Climbing NOBORUN!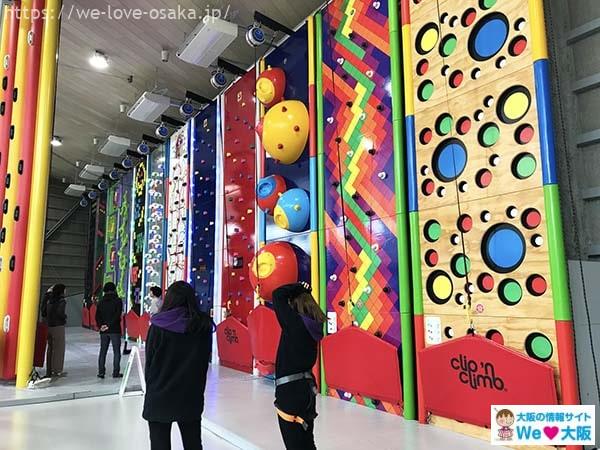 Located in the indoor area, Noborun! is a facility for indoor climbing. Climb the colorful, uneven walls! This activity is available for 90 minutes! There are various levels of difficulty, so even adults will be enthralled! It's so popular that on holidays the wait can be 4-5 hours long! Reservations can be made online in advance.
▼Learn more about PANZA Tensiba I:na

Name of facility:
PANZA Tenshiba I:na
Opening hours:
Sorarun! 10:00-16:00
Noborun! [Weekdays] 10:00-17:00
[Saturday, Sunday and holidays] 10:00 – 18:00
Closed:
Non-scheduled holidays
TEL:
050-5213-1616
Click here to check usage restrictions and make reservations ➞ 
PANZA Tenshiba I:na
2-4. THE BBQ GARDEN in Tenshiba I:na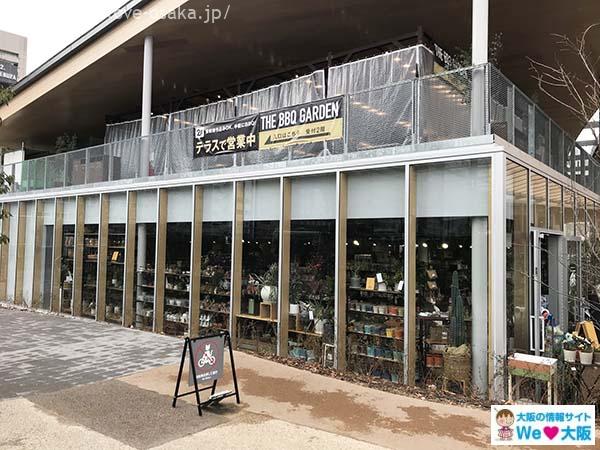 Here you can enjoy a seafood barbecue in Tennoji Park! This facility is located on the second floor of GARDENER'S TENNOUJI. The entrance is a little confusing, but if you follow the signs, you can take the elevator to the second floor. This BBQ place has a large covered terrace and is equipped with running water and toilets.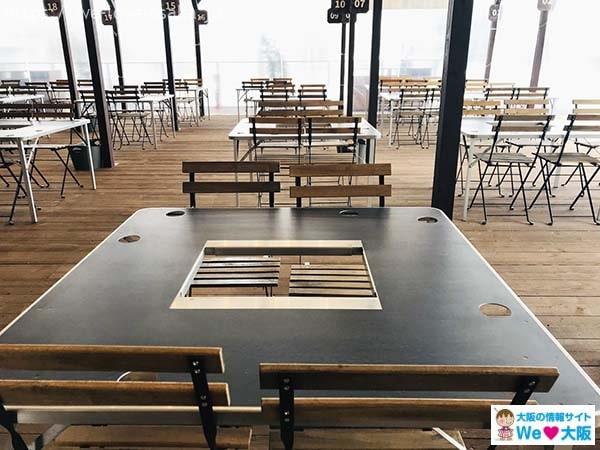 The venue is large enough to accommodate up to 160 people, and the open wooden deck is sure to add to the outdoor atmosphere! The venue can be enjoyed regardless of the time of year, thanks to the translucent curtains that are put up to protect it from the cold weather.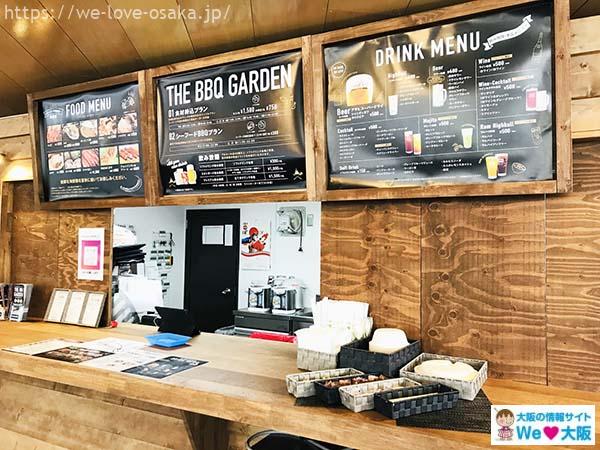 Wow, this BBQ place offers seafood BBQ. Rare that they have seafood hamayaki available for purchase on the spot the same day! In addition, for winter only, reservations are required at least 3 days in advance, but you can also try the luxurious seafood hamayaki set that includes a choice of a Hokkaido crab hot pot or a kinki hot pot that also contains scallops and red prawns!
Grilled rice balls and sausages are also available for those with small children.
If you want to enjoy BBQ on the spot, we recommend the "Seafood BBQ Plan," which provides everything. There is no charge for using the facilities, so you only have to pay for the food and charcoal you order. After all, BBQ is all about the meat! You can also buy your favorite meat and vegetables at a nearby farmers market or supermarket.
Store name:
THE BBQ GARDEN in Tenshiba I:na
Opening hours:
[Weekdays] 12:00-22:00
[Saturday, Sunday and holidays] 10:30-22:00
TEL:
050-3816-6374
Click here for reservations→
THE BBQ GARDEN in Tenshiba I:na
2-5. GARDENER'S TENNOUJI Tenshiba I:na Store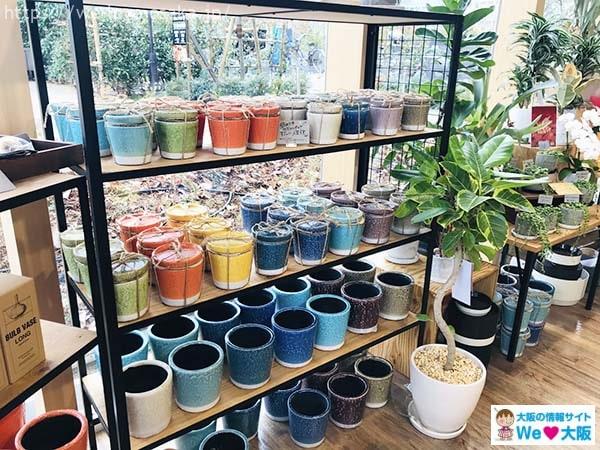 This is a gift and café store that makes everyday life smile. It is a store where you will enjoy the time you spend choosing gardening supplies, gifts for loved ones, or even a treat for yourself.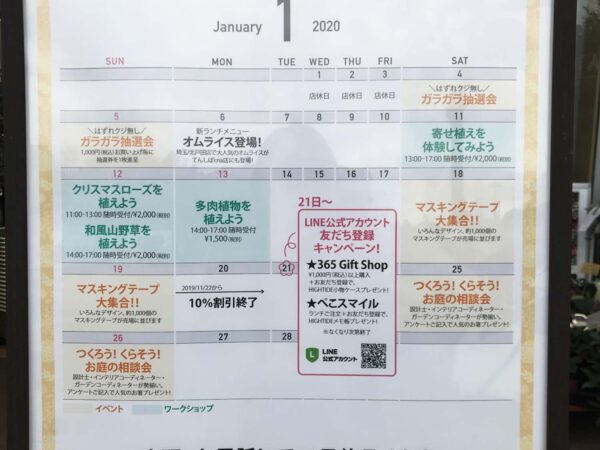 *Click on photo to enlarge.
Various events and workshops are held in the store, mainly on weekends and holidays. The contents change every month, so please check back and participate if you are interested in any of them. Click here to check out the workshop→GARDENER'S TENNOUJI Tensiba I:na Store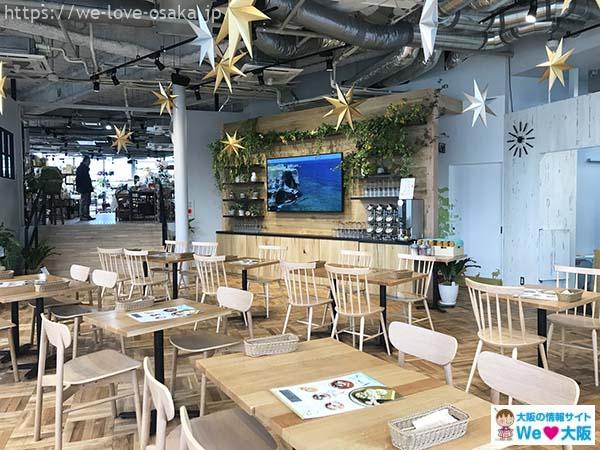 And the cafe "Pekosumairu" which is attached to the gift store. The restaurant is brightly lit and surrounded by trees and greenery for a relaxing atmosphere.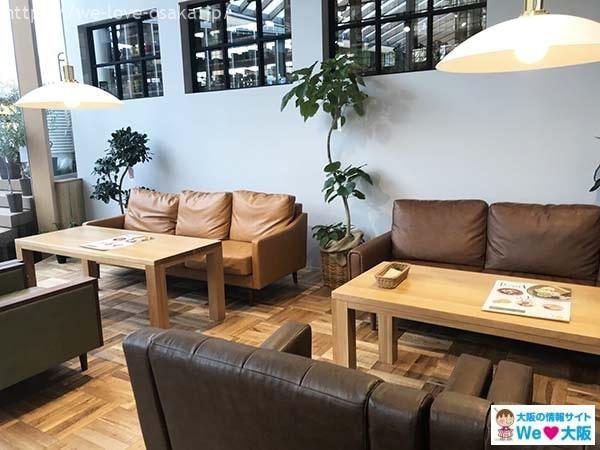 There was also sofa seating in the back where you could relax. It looks like it would be easy to take a break even with a baby.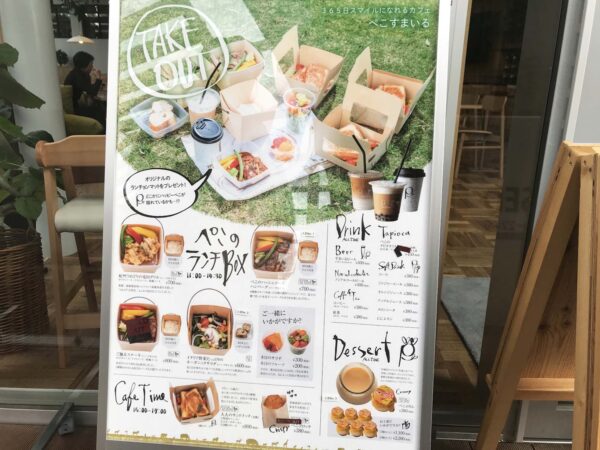 *Click on photo to enlarge.
And here's one that caught my attention! The lunch box. You can have tea time or lunch in the cafe, but Tennoji Park Tenshiba has a lawn area, so you may want to have lunch there! We recommend it for those who want to have lunch there.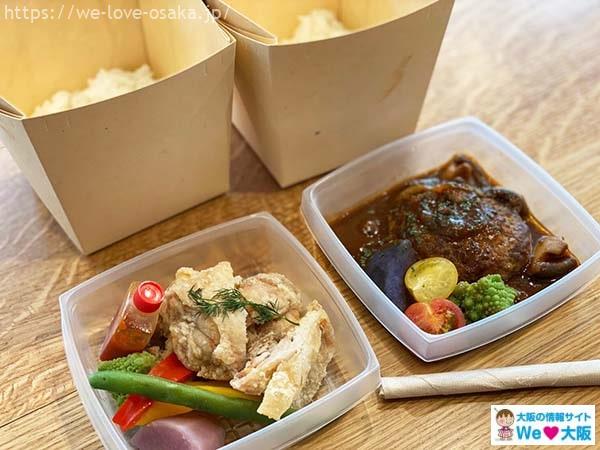 Grilled fish with tomato sauce and a Salisbury steak. Both of these lunches are of the very highest quality! Not only do they taste great cold, they are also colorful and easy to eat! Chopsticks, hand towels, and a luncheon mat are also included, so you can have a picnic right away! Unfortunately, it was raining that day and we could not have lunch on the lawn, but I would like to go back on a sunny day with a packed lunch.
Store name:
GARDENER'S TENNOUJI Tenshiba I:na Store
Opening hours:
Gift Shop 10:00-19:00
Café 11:00-20:00 (LO 19:00)
TEL:
06-6796-8010
06-6796-8011
3. Tenshiba I:na Information
Name of facility:
Tenshiba I:na
Address:
5-55 Chausuyama-cho, Tennoji-ku, Osaka, Japan
Access:
・JR Tennoji Station/8 min. walk
・Midosuji Line and Tanimachi Line Tennoji Station/5 min. walk
・Kintetsu Osaka Abenobashi Station/10 min. walk
・Hankai Uemachi Line Tennoji Ekimae Station/9 min. walk
Parking:
There is no parking available, so please use nearby parking.
▼Here is an explanation of how to get to the Tenshiba Gate

Summary
How did you like our introduction of Osaka's newest spot, Tenshiba I:na?
Tennoji Park is a new hot spot in the Tennoji/Abeno area. In addition to Tenno-ji Park, there is a zoo, an art museum, and a skating rink (available only in winter), so couples, families, and friends can enjoy a wide variety of activities together! Whether you are familiar with Tennoji Park or new to it, please give it a try!
▼For information on dining around Tennoji Station and Shinsekai, click here

▼If you want to go sightseeing or on a date in Osaka

▼Parking and meeting spots around Tennoji are

Related article
Abeno Harukas is Japan's talle……

2023.06.11

There are many bookstores arou……

2023.06.07

What's in Toei Kyoto Studio Pa……

2023.06.07
Introduction of writer

Kururun
This is the mascot character "Kururun"of "we love Osaka ". He likes the local specialty of Osaka "Takoyaki"and "Kui aore taro" Kukurun offer fun and useful information to everyone!