Sennan Rinku Park – A detailed introduction of its restaurants and facilities
Sennan Rinku Park – A detailed introduction of its restaurants and facilities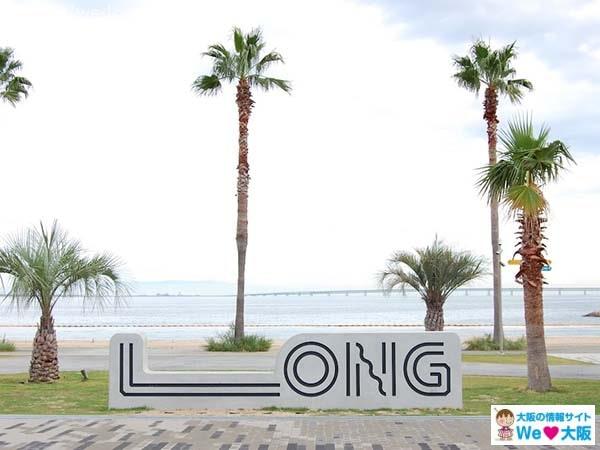 "I'm curious about the new facility in Rinku!"
Many people may think this way.
So hello, I'm the writer NON!
In this issue, we will introduce a new spot in the Rinku area, Sennan Rinku Park (nicknamed "Sennan Long Park")!
Please take a look at our full list of facilities, including the hottest and most recommended spots, and let us know what you think!
▼For stylish electric assistants, click here.

1. What is Sennan Long Park?
First, let's see what kind of spot Sennan Rinku Park is!
1-1. Recreation spots opened July 3, 2020
Source: SENNAN LONG PARK
Sennan Rinku Park is a recreational spot that opened on July 3, 2020.
Located in the seaside area of Sennan City, it overlooks the vast ocean.
With shopping facilities such as Rinku Premium Outlets and the Aeon Mall in the neighborhood, this facility has become a hot topic in the media, as it also offers the popular glamping experience.
1-2. Enjoy sports, food, and leisure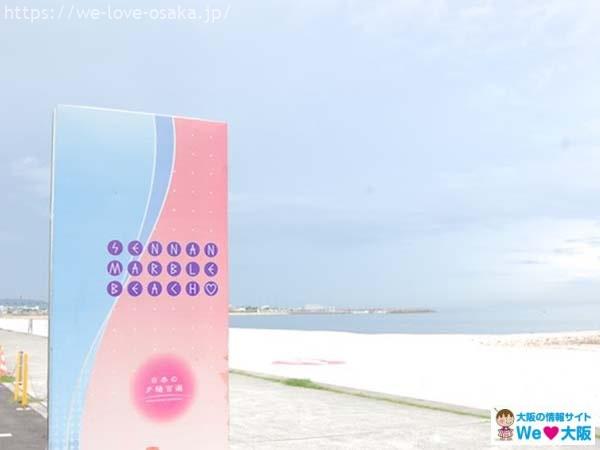 Sennan Rinku Park is divided into four areas for sports, food and leisure.
There are soccer courts, athletic facilities, restaurants and cafes, BBQs and glamping for every purpose, and it faces Marble Beach, which has been selected as a "holy place for lovers" and one of the "100 best sunsets in Japan.
1-3. Lots of photo spots
Sennan Rinku Park has various facilities along its long north-south beach, but also offers many photo spots.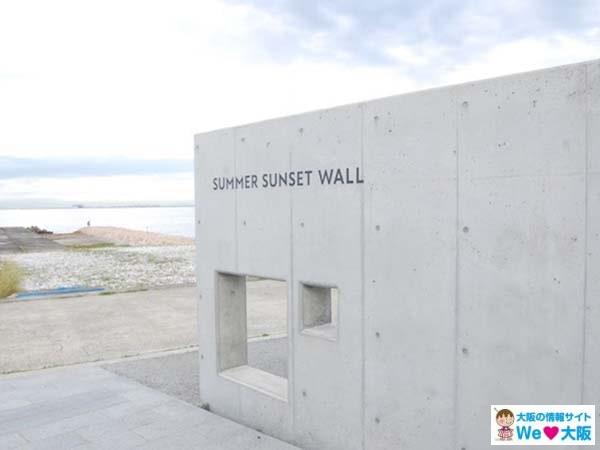 "SUMMER SUNSET WALL" is written in stylish script on a plain white wall.
Take a picture of the reflection!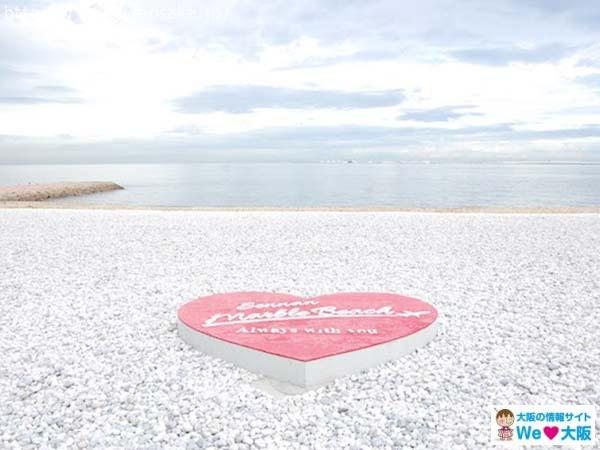 By the way, there is a cute heart monument on the beach.
It's a plaque that's typical of a lover's mecca, so let's take a picture here, too!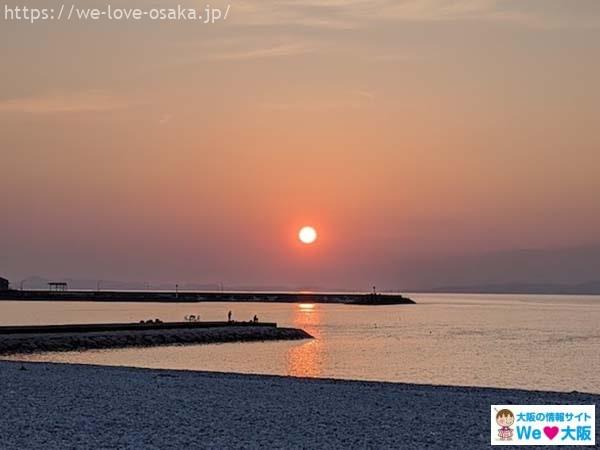 Don't forget the sunset, chosen as one of the "100 Sunsets of Japan"!
2. Activity area
Of the four areas of Sennan Rinku Park, we will first introduce the Activity Area.
2-1. [Training camp] SORA RINKU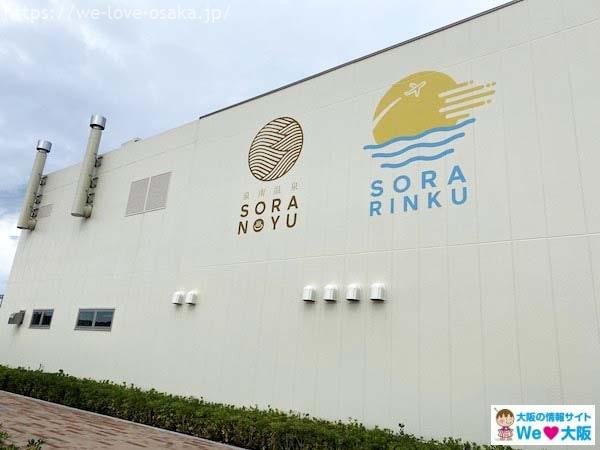 SORA RINKU is a resort camp for training camps, seminars and trainings.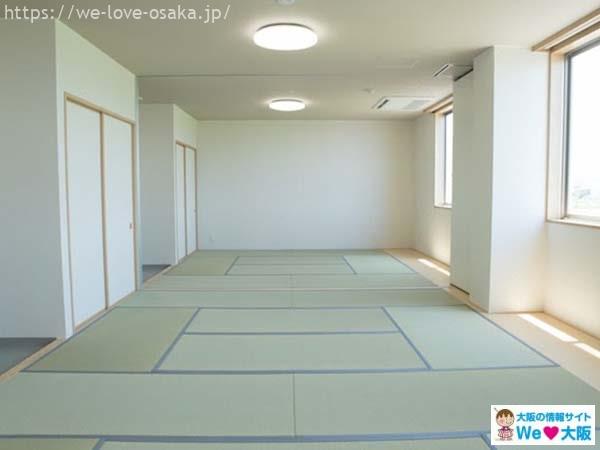 There are also soccer courts and other sports facilities nearby that can be used for club activities and other camps.
They also offer private use accommodations, so be sure to check 'em out!
2-2. [Hot Springs] Sennan Hot Spring SORA no Yu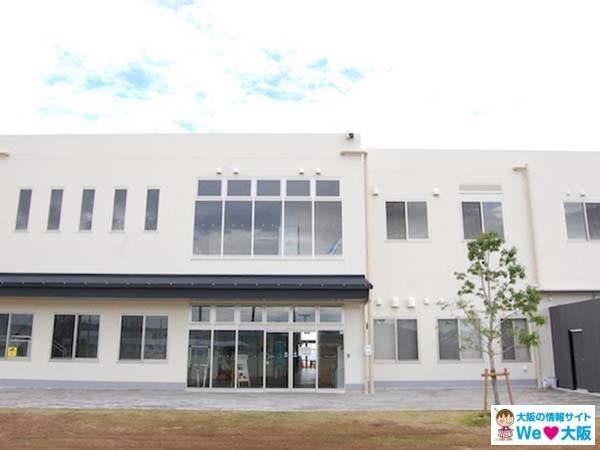 Sennan Hot Spring SORA no Yu is a hot spring facility that can be used not only by camp users but also by day-trippers.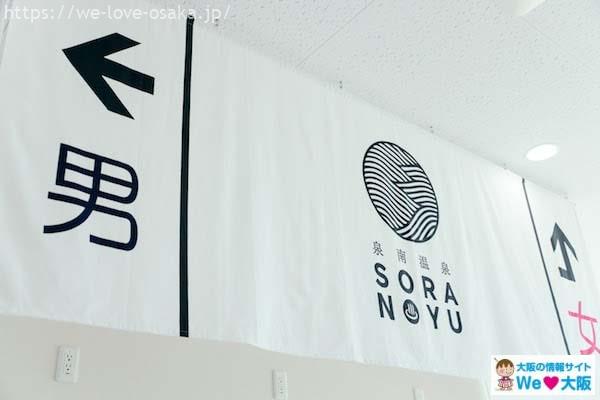 They have indoor and outdoor baths and a sauna!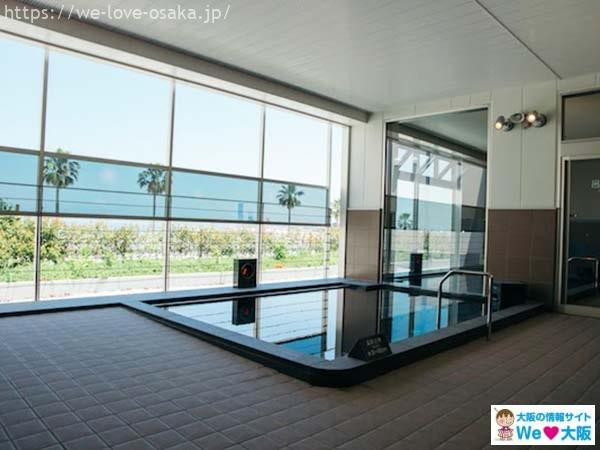 The prices are reasonable, so after a full day of fun at Sennan Rinku Park, you can go home after sweating it out in the hot springs!
>For more information on SORA's hot springs.
2-3. [Soccer court] Artificial turf field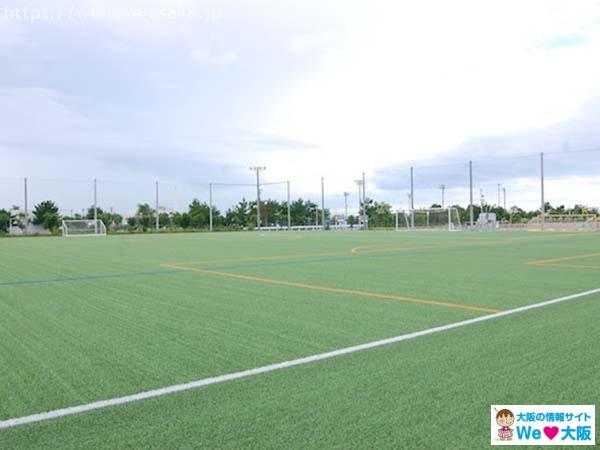 Sennan Rinku Park also has an artificial turf field.
Lighting is also provided, so you can practice at night.
It can also be used for sports other than soccer, such as futsal and lacrosse.
>For more information on soccer courts.
2-4.[Athletic] Heartthrob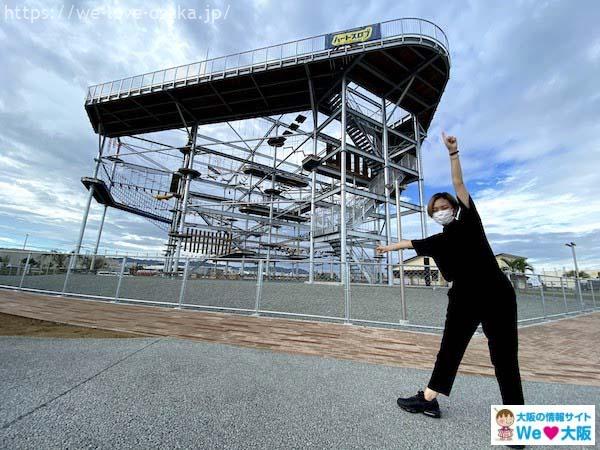 Heartthrob, one of the largest urban athletic facilities in western Japan.
There are a total of 111 attractions ranging from 50 cm to 13 m above the ground.
You're in for a thrill and a spectacular view that you won't find anywhere else!
>More about Heartthrob
2-5.[Street Park] Skatepark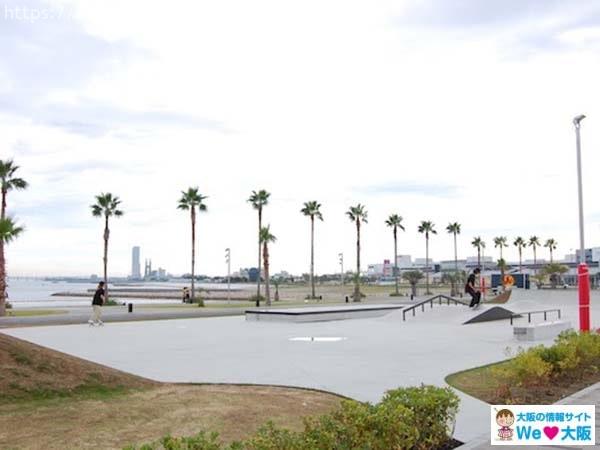 Sennan Rinku Park has a free skate park.
There were a lot of people practicing skateboarding in the morning.
It's right by the ocean and has a great sense of openness, so if you like skateboarding, you should definitely give it a try!
2-6. [Street Park] 3×3 court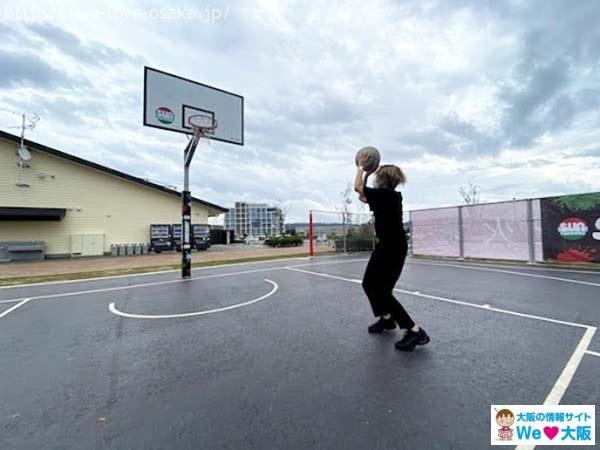 Sennan Rinku Park has 3×3 courts for basketball lovers.
Writer DJ Okome, who immersed himself in basketball during his school days, was also very excited!
Balls were available for rent for ¥330 for two hours, so they had plenty of basketball fun!
Here, too, many people enjoyed playing basketball from morning to evening.
2-7.[Street Park] Outdoor Fitness Sennan Long Park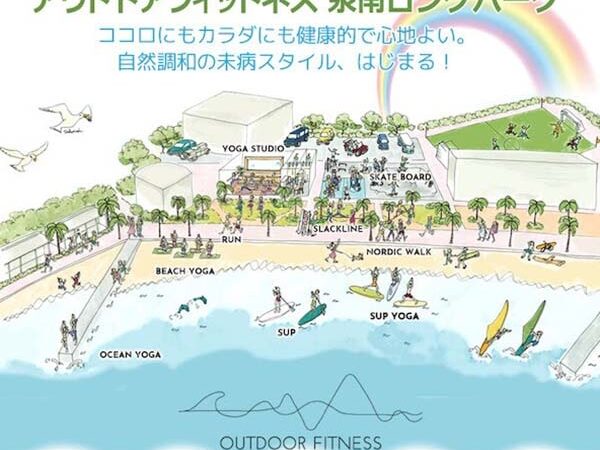 Source: Outdoor Fitness Sennan Long Park
Outdoor Fitness Sennan Long Park offers a variety of fitness programs, including yoga and SUP.
You can choose your preferred usage style, such as a one-time use plan or an unlimited use plan for which you pay a monthly membership fee.
Please check below for monthly program information and other details.
>Details of Outdoor Fitness Sennan Long Park is here.
2-8. [Street Park] Carmel Beach Club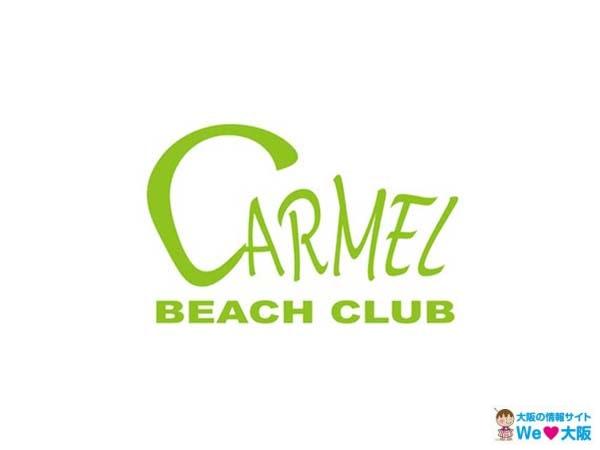 Source: Sennan Rinku Park
The Carmel Beach Club is open only on weekends and holidays during the summer season.
From the classic banana boat to more unusual rides, there are plenty of water activities for children and adults alike!
3. Community area
Next, let us introduce the community area.
3-1. [Coffee] Starbucks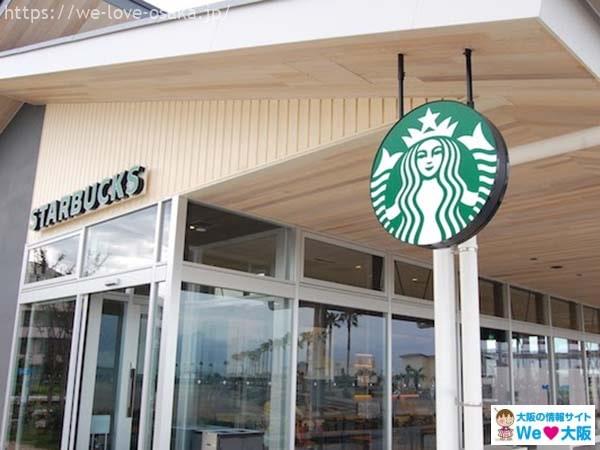 Starbucks with a spectacular view over the ocean is located at Sennan Rinku Park.
The outdoor benches overlook the ocean and offer a different kind of café time.
To be able to enjoy Starbucks with the sunset & the ocean in the background…that's luxury!!!
3-2.[Chinese bar] FUYOEN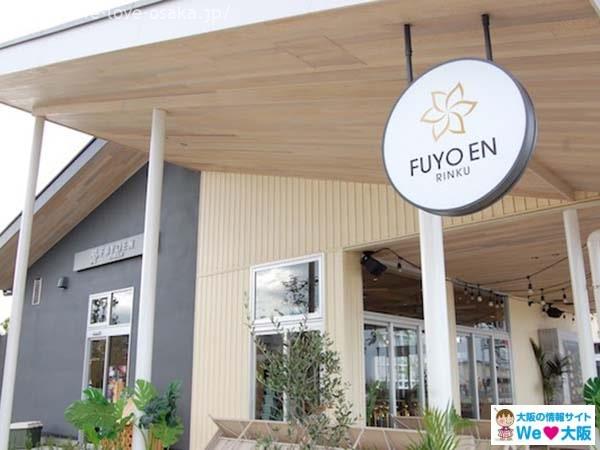 This is FUYOEN, where you can enjoy Chinese cuisine.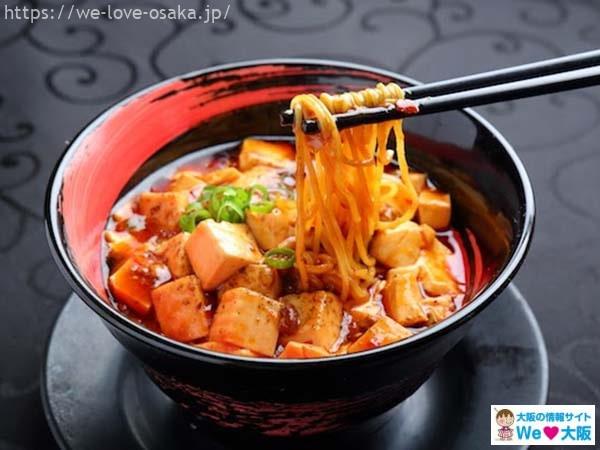 You can enjoy a relaxing time with family and friends in a restaurant with a natural image that does not look like Chinese food.
3-3.[Café] TSUBOICHI TEA PLACE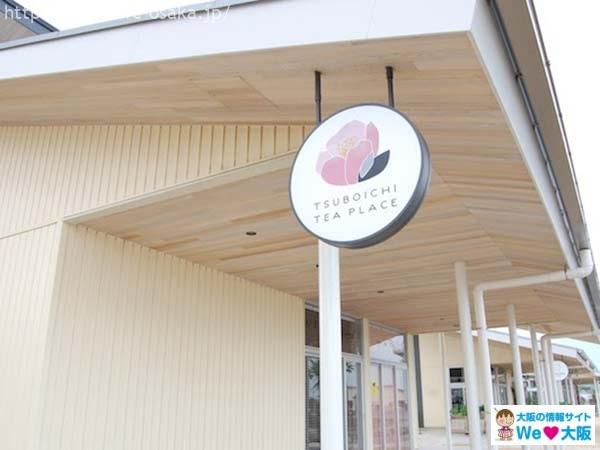 Tsuboichi Tea, a long-established tea shop founded in Sakai City, home of Sen no Rikyu, has opened its long-awaited cafe.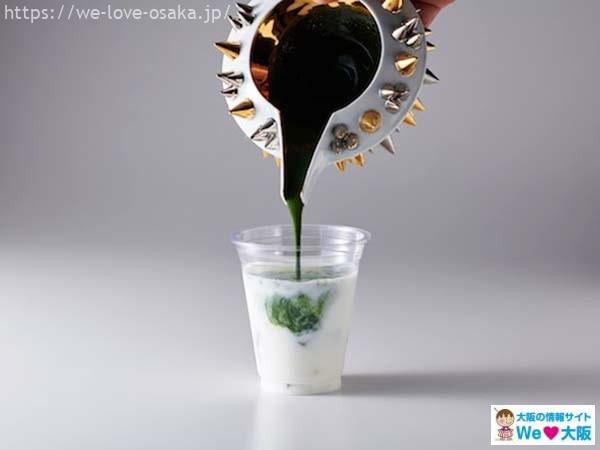 Enjoy authentic tea-based drinks in a casual atmosphere.
3-4.[Cafe-restaurant] L.grow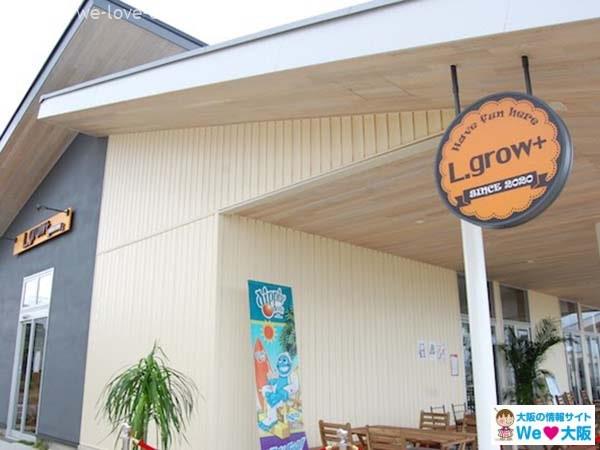 Healthy food with lots of vegetables is here at L.grow+.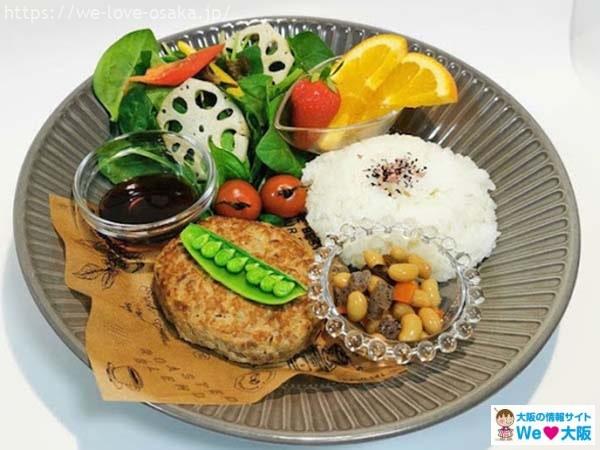 You can enjoy delicious food while watching the ocean.
3-5.[American Diner] ALL GOOD BURGER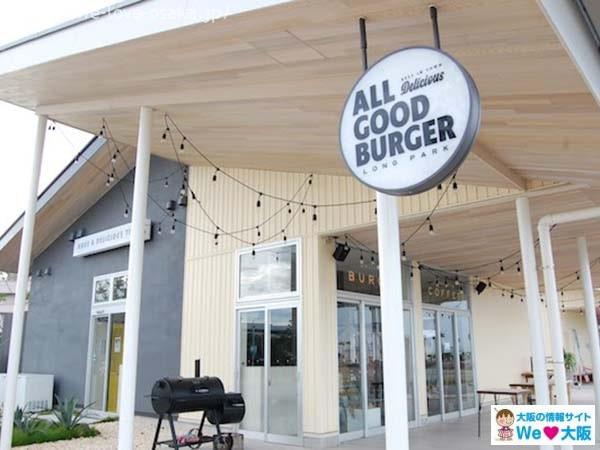 At ALL GOOD BURGER, you can enjoy authentic American cuisine in a restaurant with a good old American atmosphere.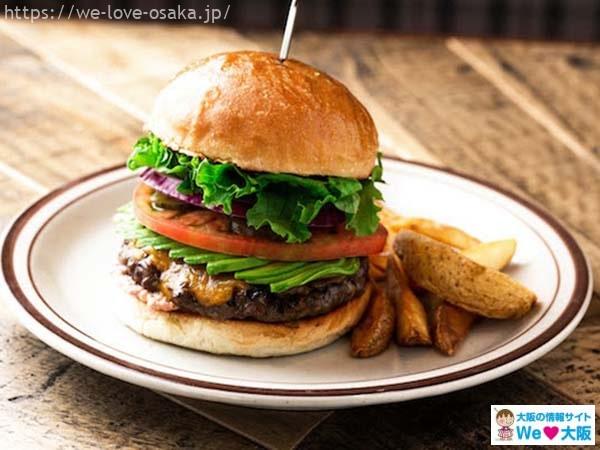 In addition to burgers, you can enjoy pulled pork, homemade bacon, and more for the whole family.
You'll feel like you're in Hawaii, eating a hamburger while looking out over the ocean!
3-6.[Barbecue site] THE BBQ BEACH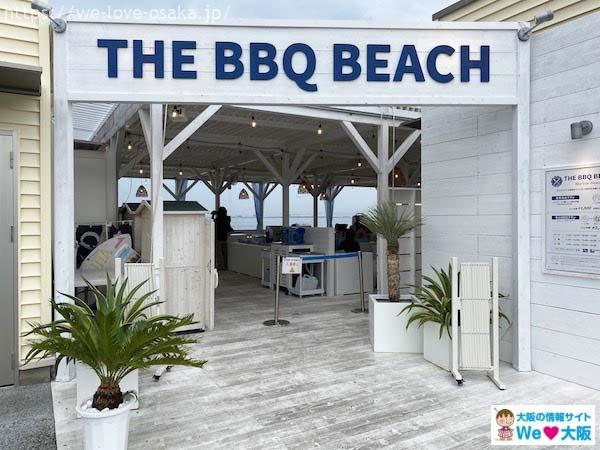 This is a BBQ place where you can enjoy both hand-held and bring your own BBQ.
The contrast of white and blue gives it a resort feel!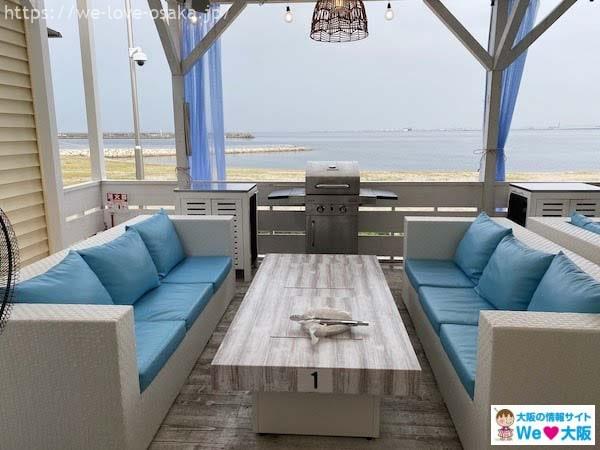 The restaurant has sofa seating and window seats overlooking the ocean.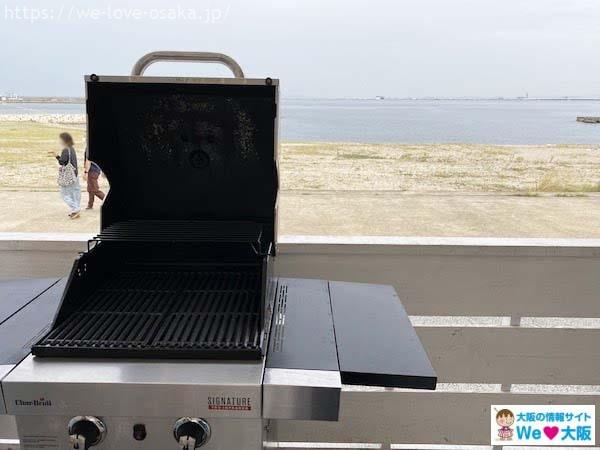 Authentic grills are set up to add to the BBQ atmosphere.
And the fact that you don't even have to make charcoal is a nice bonus!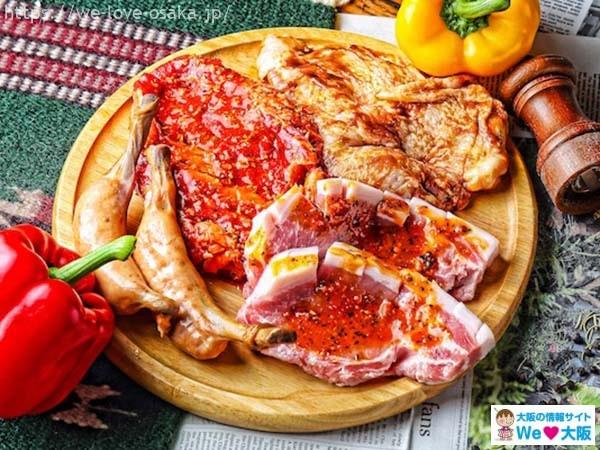 This is a standard grill set for hand-held BBQ.
Voluptuous with lots of meat!
It is also recommended for those who want to eat a lot.
There are four different sets of hand-held BBQs available.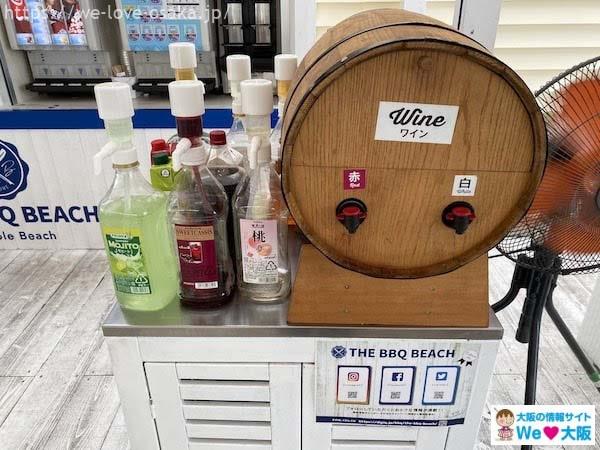 Of course, we have an all-you-can-drink menu.
I want to eat and drink plenty! I recommend it to those who want to eat and drink a lot!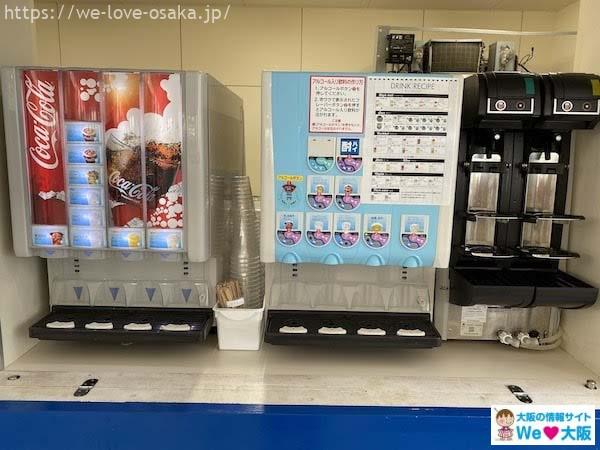 An all-you-can-drink soft drink menu is also available, so you can fully enjoy yourself even if you cannot drink alcohol.
3-7. [Auto Camping Site] RECAMP Rinku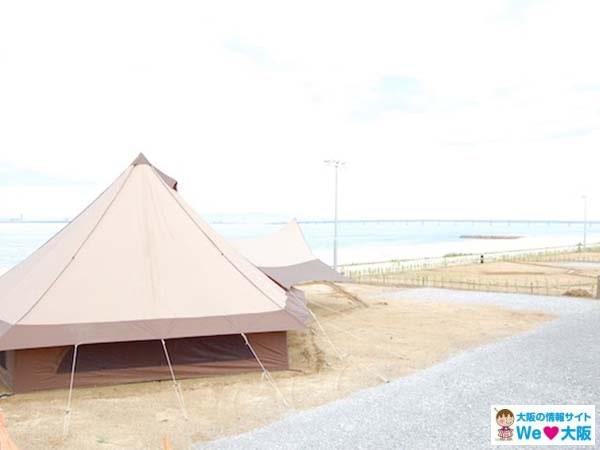 This is RECAMP Rinku, an urban campground.
You can enjoy glamping as well as camping.
There are hot springs and cafes nearby, so for those who are interested in camping but feel it is too much of a hurdle! This is recommended for those who are interested in camping but feel that it is too hard!
3-8.[Long Park Green] Dog run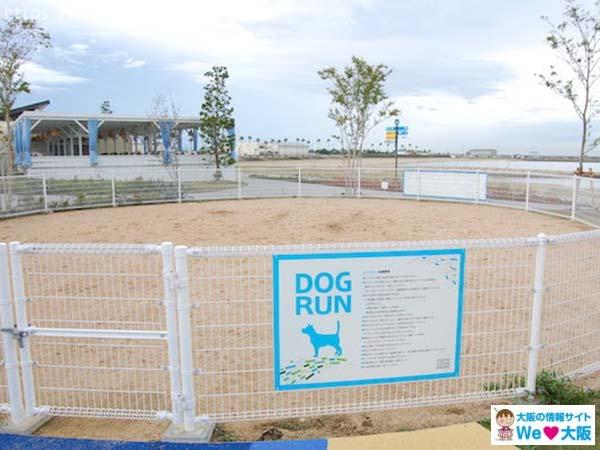 This is the "Dog Run"!
And you and your pooch can have fun too!
4. Marche area
.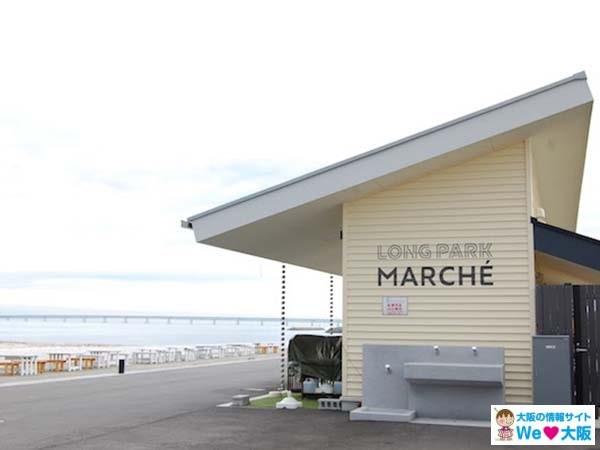 This is the Marche area!
Marche is held at Sennan Rinku Park on Saturdays, Sundays, and holidays only.
4-1.[Long Park Marche] Marche of the Sea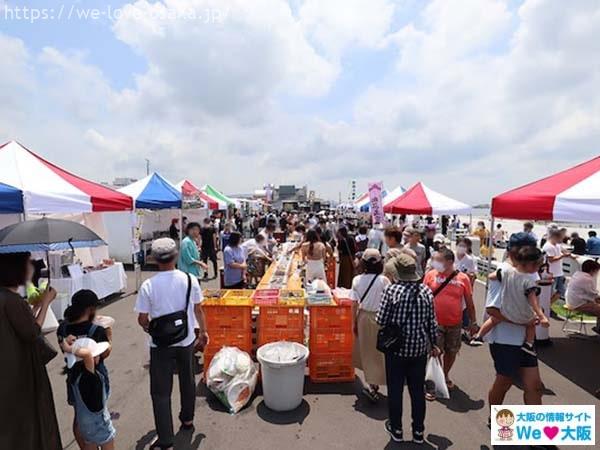 Freshly caught fish and seafood bowls can be enjoyed at the Marche.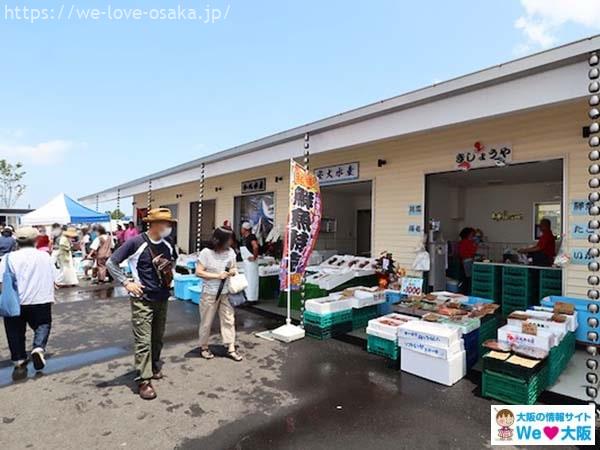 This is a weekend-only event, but always very crowded!
Since we're here, let's bring back lots of seafood as souvenirs!
>For more information about the Marche of the Sea.
4-2. Restaurants and direct sales shops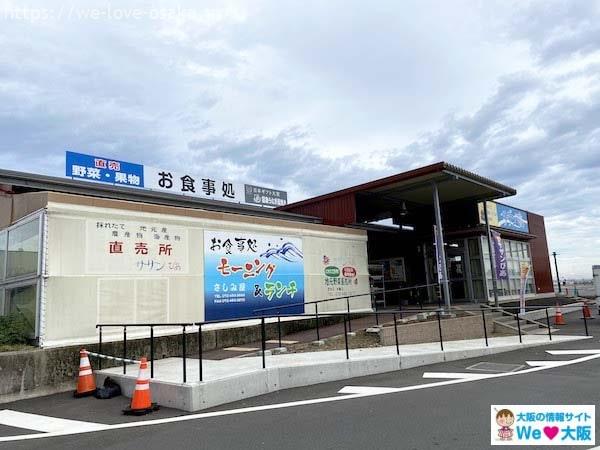 There is a direct sales area and a dining area, although it is a bit far from the marché area.
*This Southern Pia (restaurant and direct sales shop) is not a facility of Sennan Rinku Park.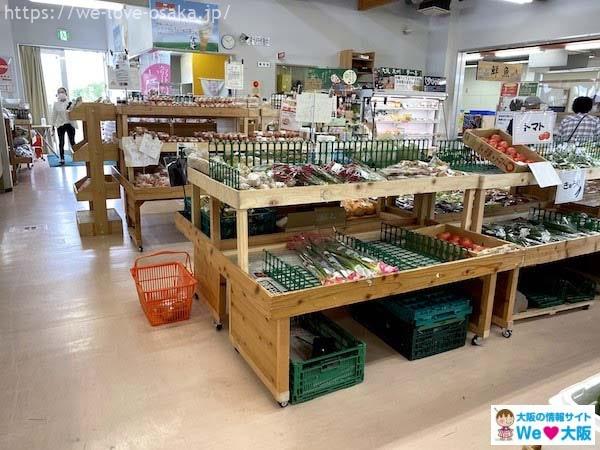 Fresh fruits and vegetables can be purchased in the store, which resembles a roadside station.
Also inside the restaurant is the Sashimiya, a restaurant that serves a wide variety of seafood.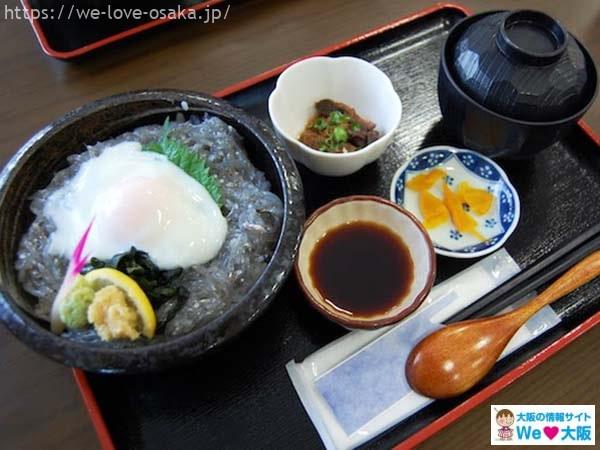 So, lunch here today!
I recommend the fresh whitebait rice bowl, it melts in your mouth!
It was a perfect combination with the onsen tamago (hot spring egg), and the whitebait was so plump and juicy that it had none of its characteristic tastiness.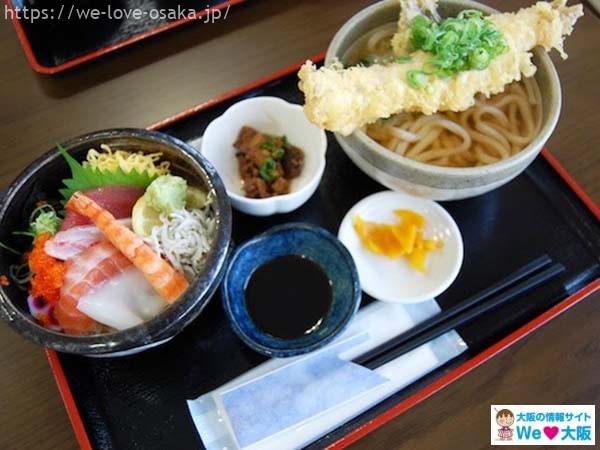 And here is a set of seafood bowl and udon noodles.
Udon noodles topped with a huge conger eel tempura!
You get to enjoy all kinds of sashimi and the famous conger eel, making this a very extravagant, value-for-money set!
It is quite hearty, so it is recommended for men as well.
5. Glamping area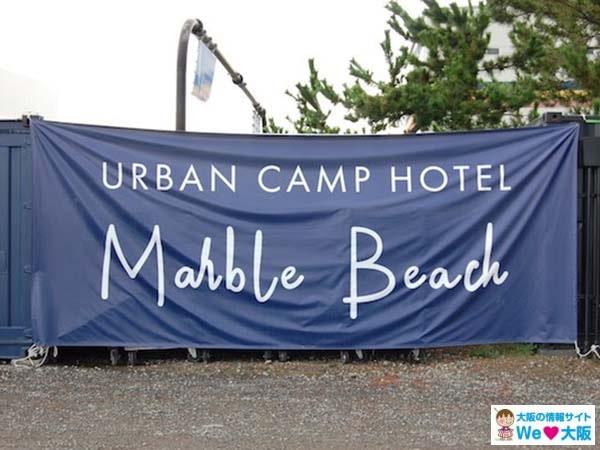 Finally, here are the glamping areas.
5-1. Urban Camping Hotel Marble Beach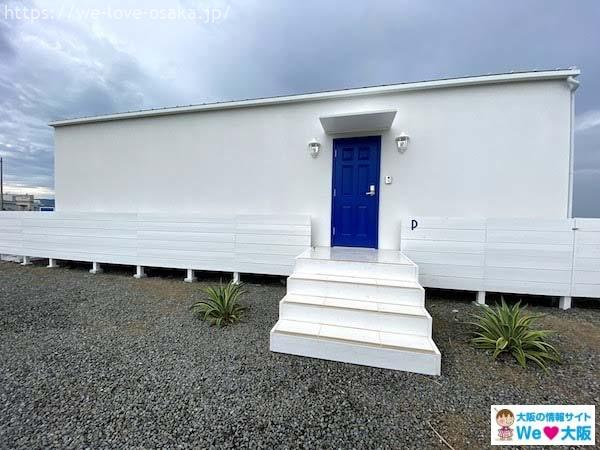 The Urban Camping Hotel Marble Beach, a popular glamping facility today, is a pure white building with vividly colored doors.
It also looks great against the blue sky and blue sea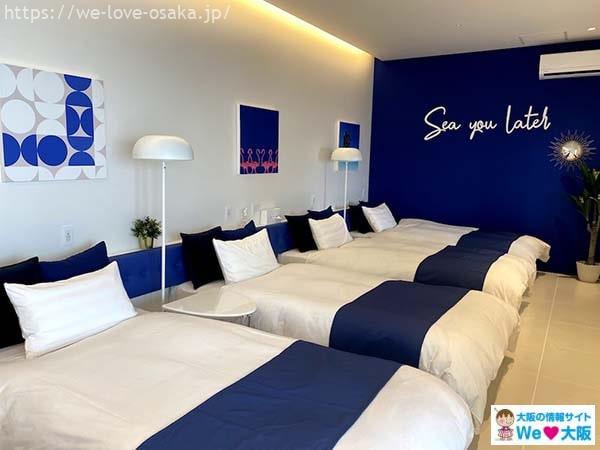 The rooms are also decorated in the key color blue, giving them a resort-like feel.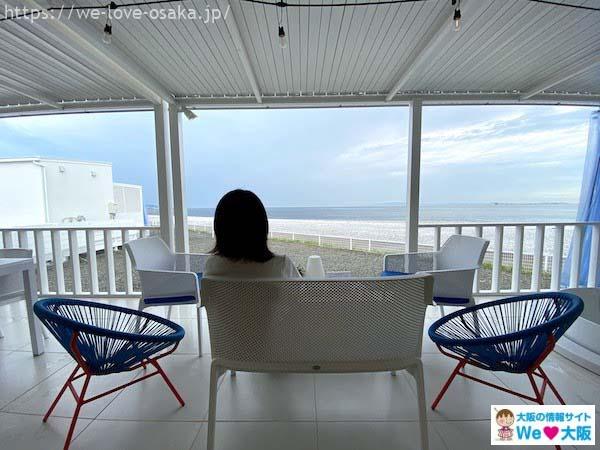 The patio overlooks the ocean.
Nothing can hold you back, and you can enjoy the luxury of having the ocean all to yourself.
And of course you can BBQ on the patio!
6. [Sennan Rinku Park] Basic Information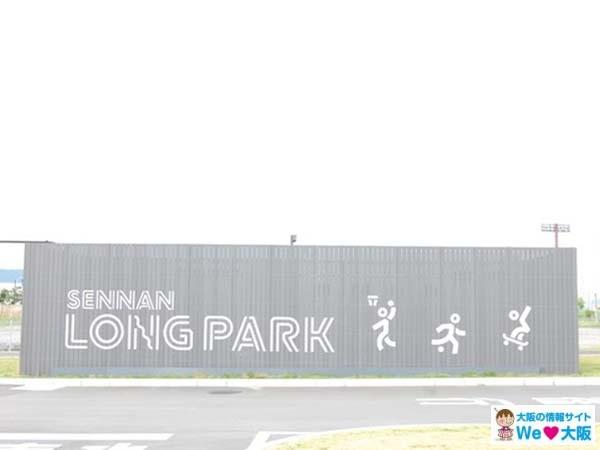 Sennan Rinku Park address, phone number and access information.
6-1. Address and website
Address: 2-201 Rinku Minamihama, Sennan City
Home Page: https://sennanlongpark.com
6-2. Access
[Train]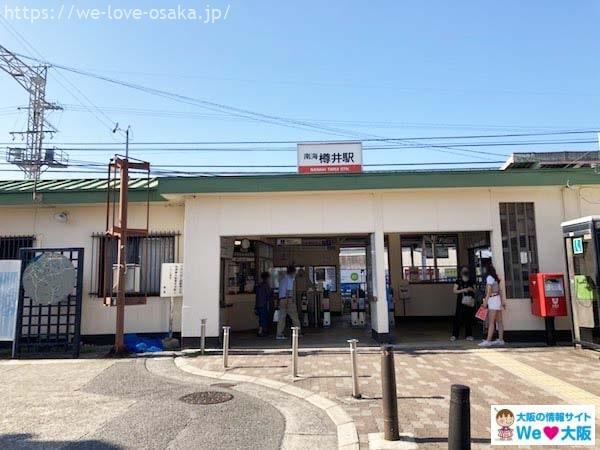 The nearest station to Sennan Rinku Park is Tarui Station on the Nankai Line.
Source: Sennan Rinku Park
From the Osaka or Wakayama area, accessed as above!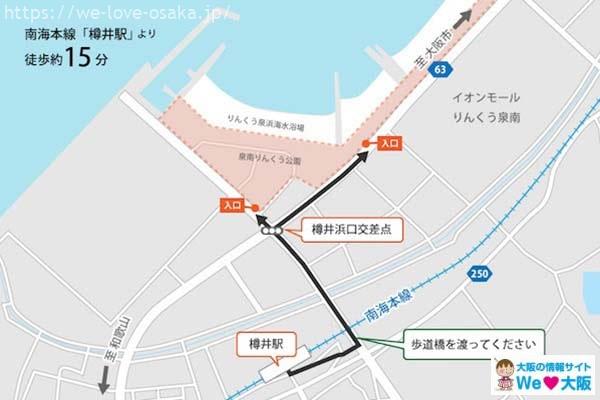 Source: Sennan Rinku Park
It is a bit far from the station, so you may want to take a cab.
[Car]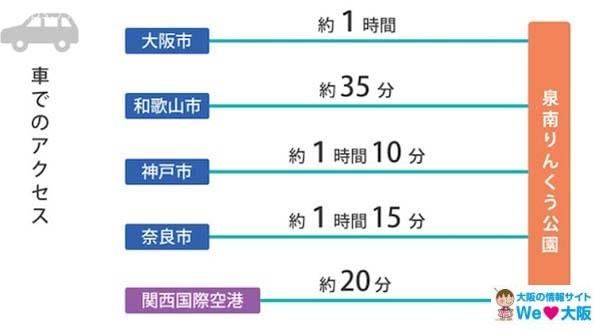 Citing: Sennan Rinku Park
Approximate time required when coming by car.
In addition, the access method is as follows.
If you are coming from Osaka, Kobe or Nara area
About 5 km from the Izumisano Interchange on the Hanshin Expressway toward Izumisano Rinku Town.
Exit at Sennan IC on Hanwa Expressway, turn right, and drive about 5 km toward Kansai International Airport.
If you are coming from Wakayama area
Go straight on Route 26, turn left at the "Hatashiro-kita" intersection, and follow Prefectural Road 63 for about 3 km.
[Parking lot]

Sennan Rinku Park has parking lots throughout.
It is convenient to park your car in a parking lot near the facility you will use.
Parking fees are as follows
| | |
| --- | --- |
| 20 minutes after entry | Free |
| Up to 1 hour after entry | 400 yen |
| Every hour thereafter</td | 200 yen |
| 24-hour maximum | 1,200 yen</td |
| Bus Parking Lot | 3,500 yen</td |
※Parking fees are subject to change.
7. Summary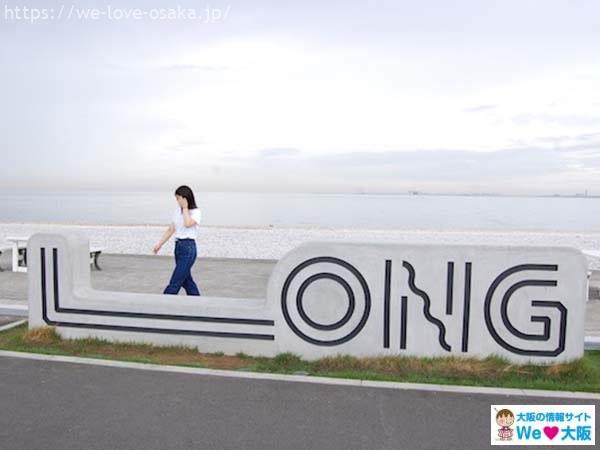 How about Sennan Rinku Park (nickname: Sennan Long Park)?
This was my first visit to Sennan Rinku Park, and the atmosphere was like that of the West Coast of the United States, and I could easily enjoy a resort-like atmosphere.
Athletic facilities, glamping, camping, cafes, and many other facilities are lined up so that everyone can enjoy themselves to the fullest.
Make great memories at Sennan Rinku Park with your family, friends, and loved ones!
▼Other recommended spots in Sennan area

Related article
Nakazaki-cho is a town where f……

2023.06.06

Here we come! Osaka's American……

2023.05.12

"What is Universal CityWalk li……

2023.01.19
Introduction of writer