Drive from Osaka! Recommended Awaji Island Sightseeing Spots
Drive from Osaka! Recommended Awaji Island Sightseeing Spots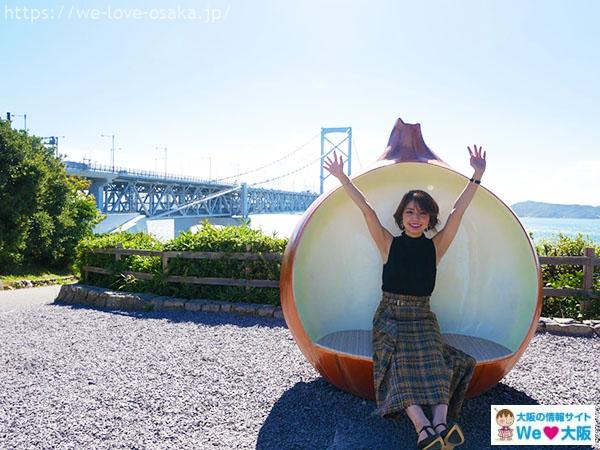 Awaji Island is about an hour's drive from Osaka. Surrounded by the sea, Awaji Island is full of delicious gourmet foods such as fresh seafood, sweet onions, and Awaji beef. Here are some recommended courses for a drive to Awaji Island by car for a date or a fun-filled girls day out.
1. Let's go to Awaji Island!
One morning, it was a beautiful sunny day for a drive. I was thinking about where to go. I was thinking of a place I could go for a day trip, not too far away, and not too close since I was driving… so I decided on Awaji Island. We immediately drove to Awaji Island via the Hanshin Expressway.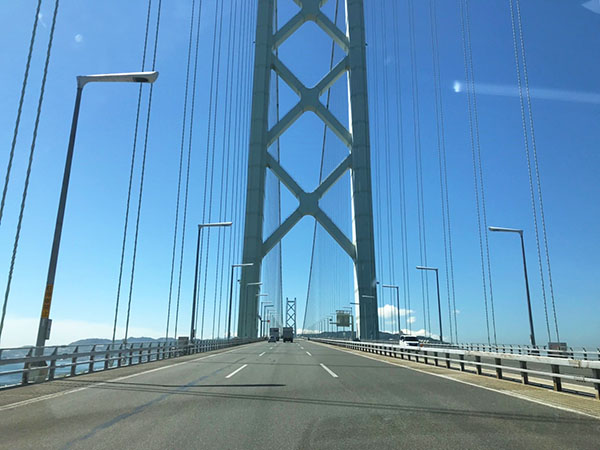 This is Akashi Kaikyo Bridge. A towering, white bridge surrounded by the deep blue sky, the wind feels very good if you open the window.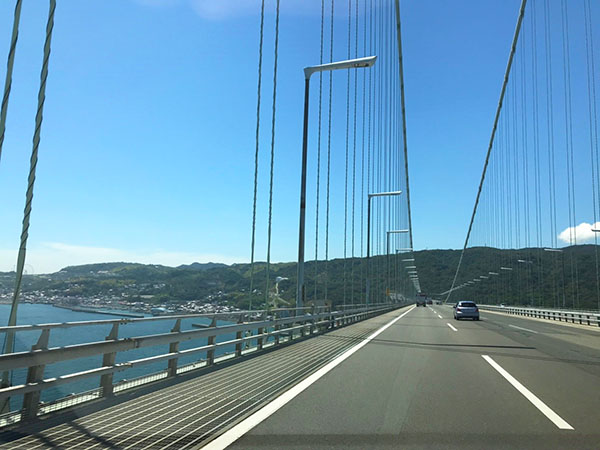 Once you cross the bridge, you'll find yourself on Awaji Island. It's not that far away!
2. First stop by Awaji Service Area
The service area is right after you cross the Akashi Kaikyo Bridge. There is a ferris wheel, shops with plenty of souvenirs, a Starbucks, and even dog runs.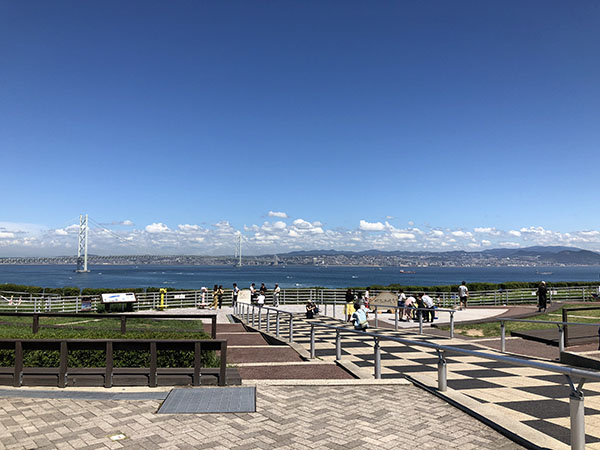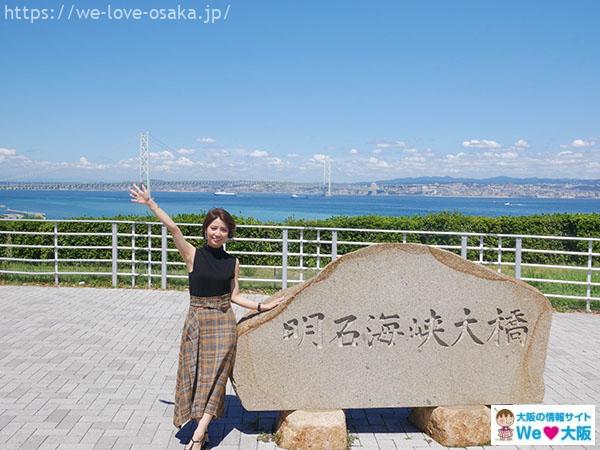 From the viewpoint you can see Akashi Kaikyo Bridge and Honshu, where we came from, on the other side. It's a great spot for a photoshoot!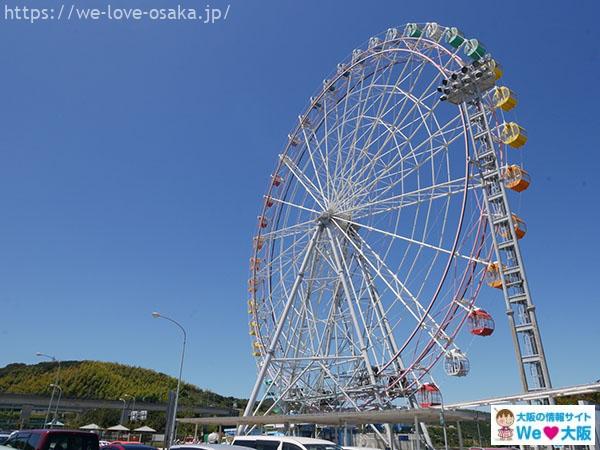 Since we're here, we decided to hop on the ferris wheel. It's 65 meters high and takes about 15 minutes for one rotation.
The entire gondola is glass so you can enjoy a 360 degree view. I was a little nervous and my palms got sweaty being so high up in the air!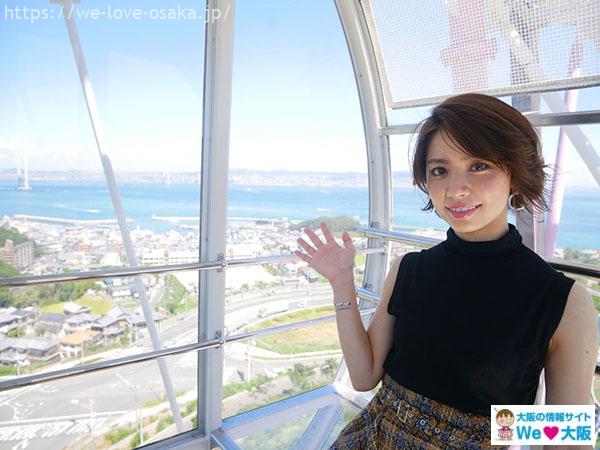 Take advantage of the small space if you're riding with your loved one. Enjoy the scenery!
Name:
Awaji Service Area Ferris Wheel
TEL:
0799-72-5461
Hours:
9:00-21:00 (tickets sold until 20:30
Fee:
600 yen per person (children under 3 ride free)
3. Relax at a fancy cafe for lunch
Why not enjoy a seaside shop for lunch? We will introduce two different shops in this area of Awaji Island.
3-1. Feels like being abroad
【CRAFT CIRCUS】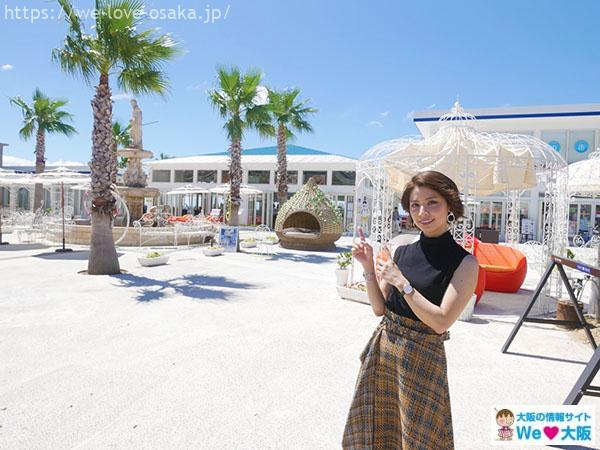 A seaside restaurant and cafe on the west side of the island.  Relax while taking in seaviews. ​​Awaji Island was selected as one of the 100 best sunsets in Japan.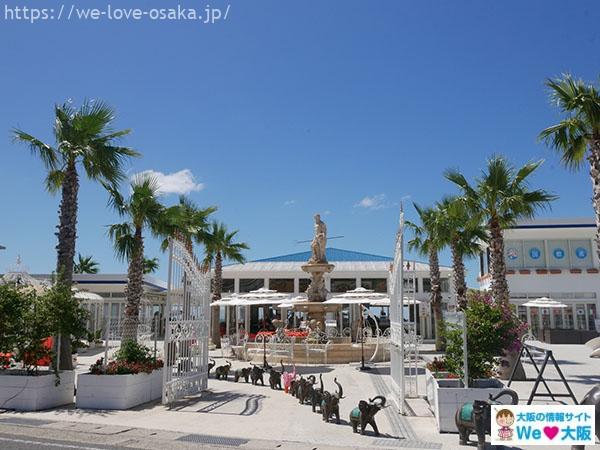 There are cute little elephants lined up in a row.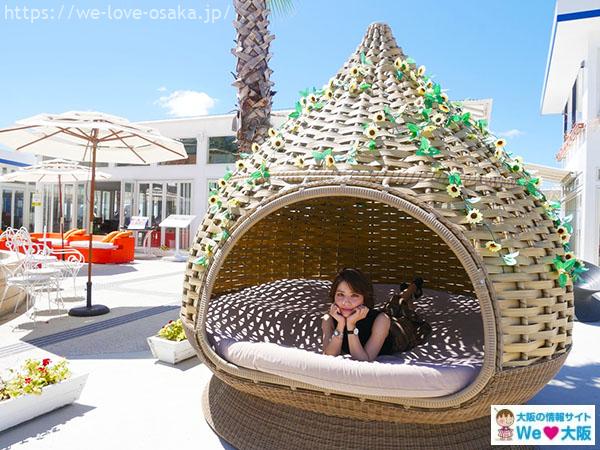 There was also a really comfy onion-shaped sofa where you can lie down. If you didn't know, Awaji Island is famous for their onions.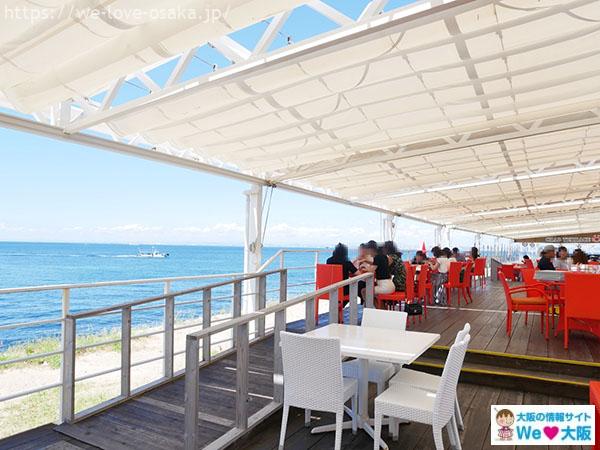 Seto Inland Sea spreads out in front of you if you choose a terrace seat.  Having lunch while feeling the sea breeze is very comfortable.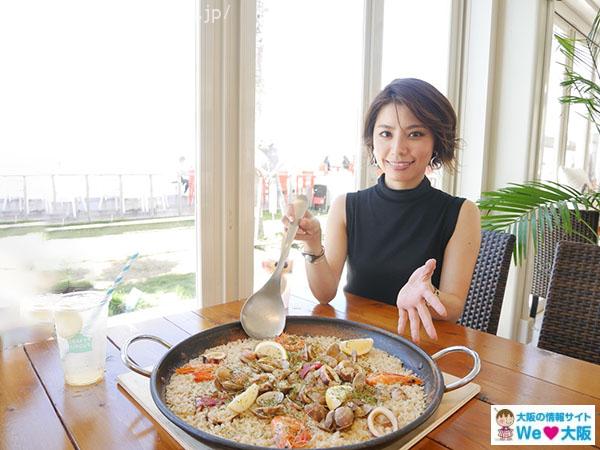 The most popular menu item is paella. It is very gorgeous with seafood and Awaji onions on top. The seafood and sweet onions go well with the crispy lemon.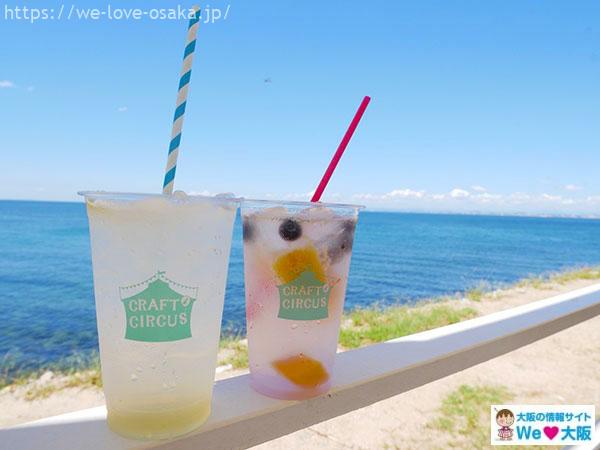 Their fruity drinks are very cute. They match the sea.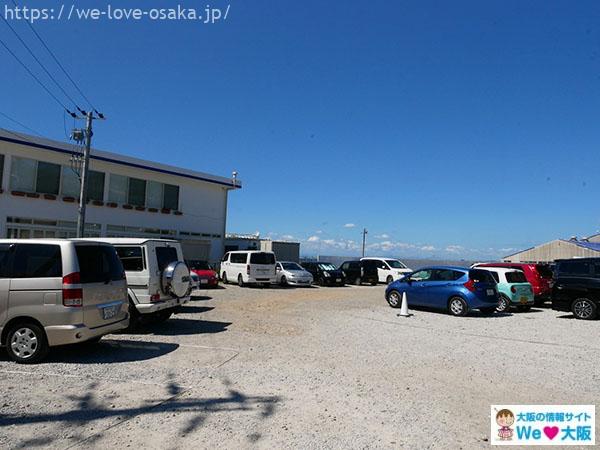 There is a free parking lot that can hold 80 cars.
Name:
CRAFT CIRCUS
Address:
2-2 Nojimahirabayashi, Awaji City, Hyogo Prefecture 656-1724 (North of Hirabayashi Beach)
TEL:
0799-82-1855
Business hours:
10:30-20:30 (Last order 18:30)
Closed:
Thursday (open for national holidays)
Free parking available
3-2. Fresh ingredients at a classy cafe
【miele】
Miele is a sister store of Nojima Scola, a popular restaurant on Awaji Island. Miele means honey in Italian. You can enjoy their original dishes made with honey.
This restaurant also stands out well because of its seaside location and light aesthetic appeal. It is nice to have lunch while looking at the ocean.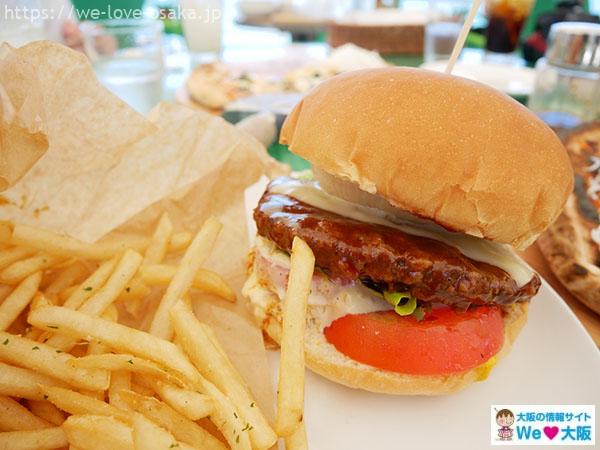 Here's a delicious hamburger with Awaji beef, special demi-glace sauce and Awaji onions.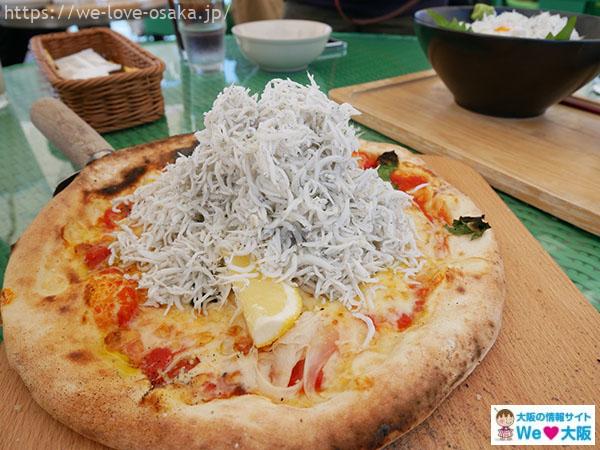 Pizza with a lot of whitebait. Pizza and whitebait go surprisingly well together.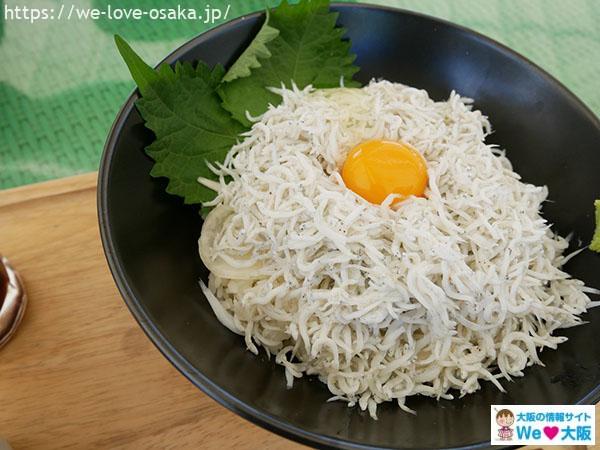 This is a bowl of rice topped with Awaji Island-grown whitebait. After all, Awaji Island is famous for whitebait (baby sardines).
Name:
Miele
Address:
785-9 Nojimahikinoura, Awaji City, Hyogo Prefecture 656-1721
TEL:
0799-80-2600
Business hours: 
Weekdays 10:30-19:00
Weekends 10:30-19:30
**Kitchen open until 18:00
Closed Tuesdays
30 free parking spots available
4. Awaji Island Souvenirs at Michino Eki Uzushio
【Roadside Station Uzushio】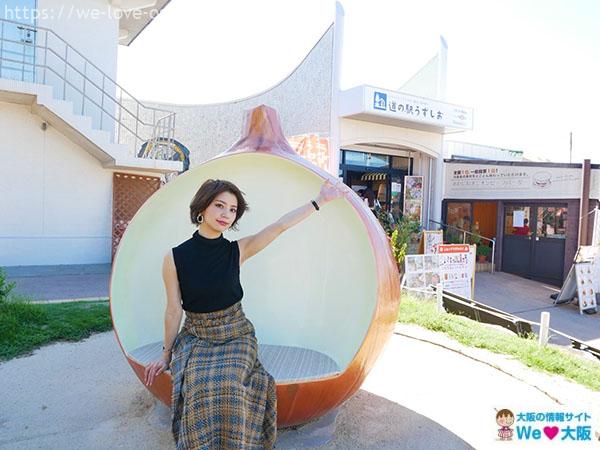 Michino Eki Uzushio is the closest roadside station to Uzushio in Japan. Gourmet foods such as Kaisen-don (fresh seafood bowl), Nama-shirasu-don (fresh young sardines on rice), Awaji beef, and Awajishima burgers are also popular.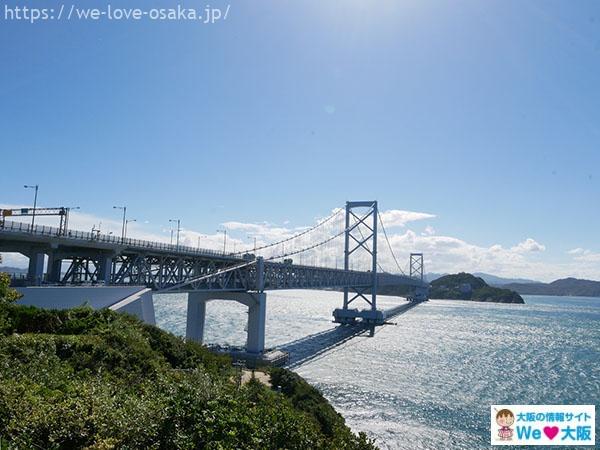 The Onaruto Bridge can also be seen nearby. Shikoku Tokushima can be seen right there.
4-1. Get your famous Awaji Island onions!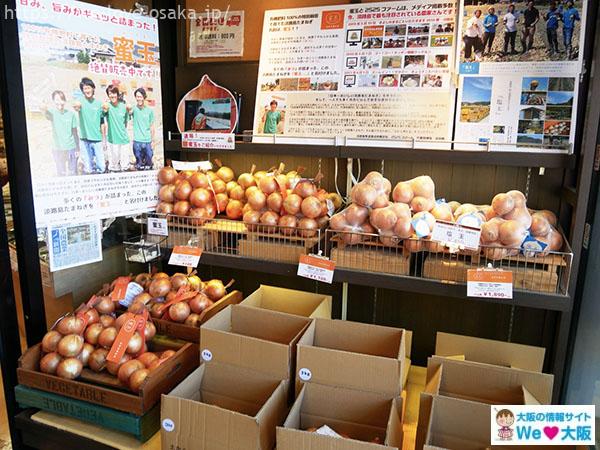 When you enter the store, the first thing you will see are big boxes full of Awajishima onions. There are various kinds of onions. Which one shall I choose? It's hard to decide…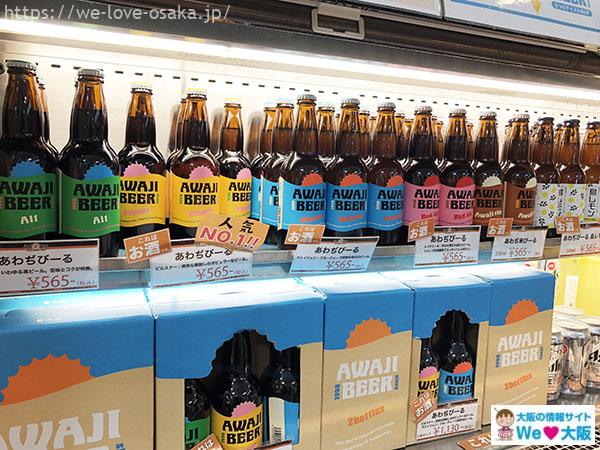 Local Awaji Island beers are also available in various varieties. There is also a salted lemon beer. It is rare.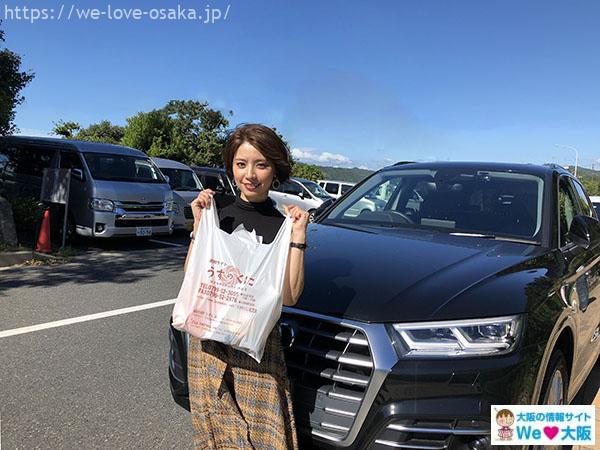 At a roadside station, you want to buy all kinds of heavy things like onions and beer without worrying about carrying them all the way back home.
4-2. The mighty Onaruto Bridge is just around the corner
And at Roadside Station Uzushio, there is a spot where you may be able to see the famous Naruto Whirlpools without even riding a boat. This is the Anchorage Observation Deck.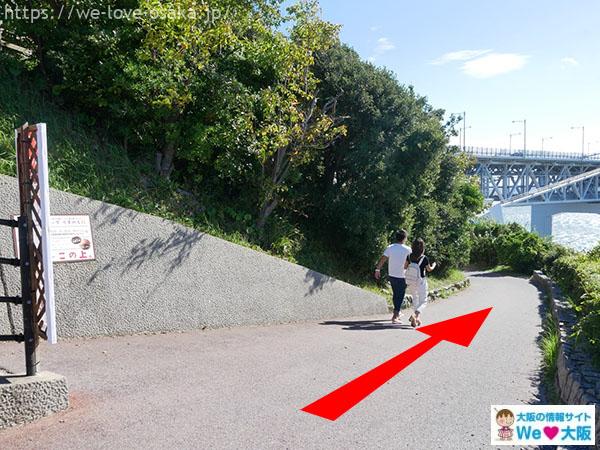 Go up the ramp next to the store toward Onaruto Bridge.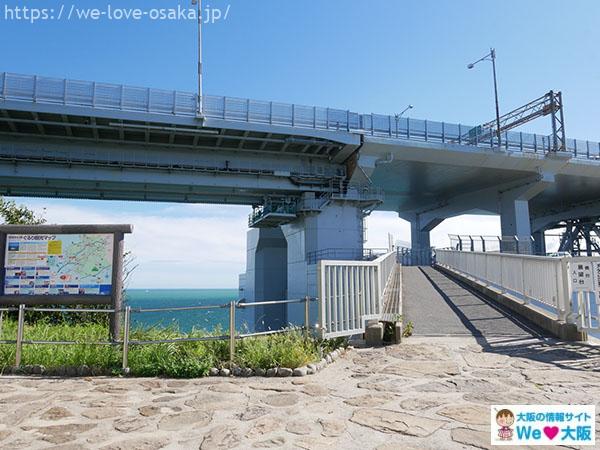 This walkway leads to the Anchorage Observation Deck, which is located under the Onaruto Bridge.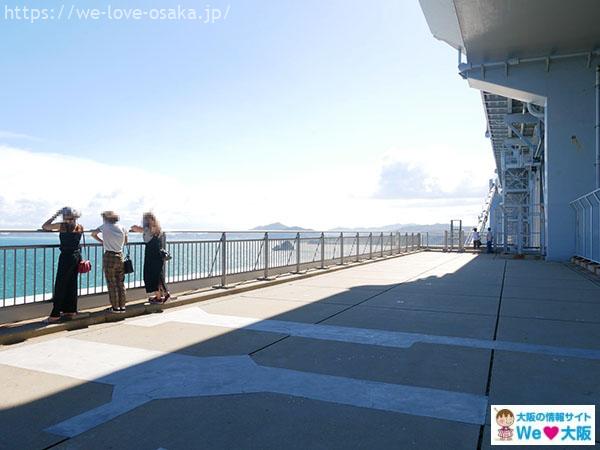 You can go right under the bridge. The sound of the waves and the sea breeze is amazing. Be careful not to let your hat blow away.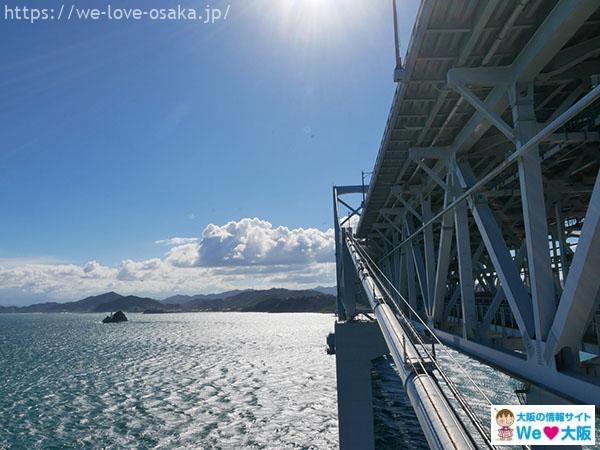 This is the impressive Onaruto Bridge. We could not see the whirlpools when we went there. You may or may not be able to see the whirlpools depending on the time of day. You are lucky if you could see it!
Name: 
Michino Eki Uzushio
Address: 
947-22 Fukura, Minamiawaji City, Hyogo Prefecture 656-0503
TEL: 
0799-52-1157
Business hours: 
9:00-17:00
Regular holiday: 
Thursday (open for public holidays and long holidays)
Parking: 
Free parking available
5. Try making your own fresh butter by hand
【Awaji Island Ranch】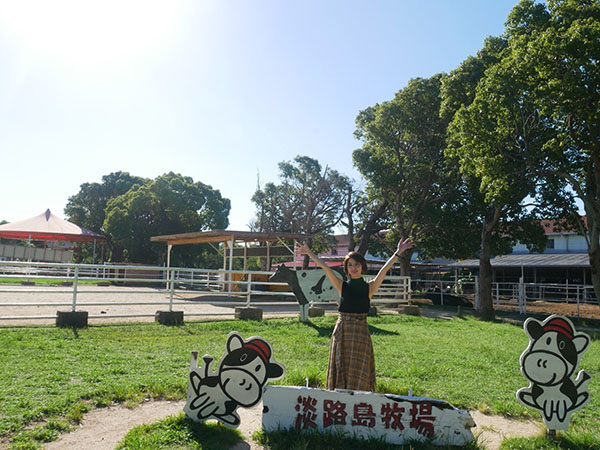 You can make your own fresh butter from fresh Awaji milk at Awaji Island Ranch.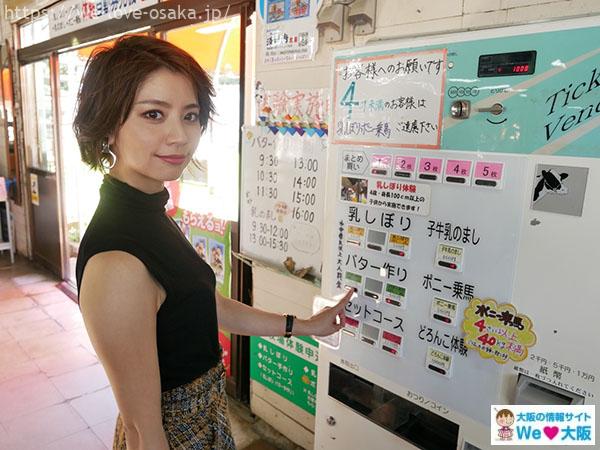 Buy your tickets first.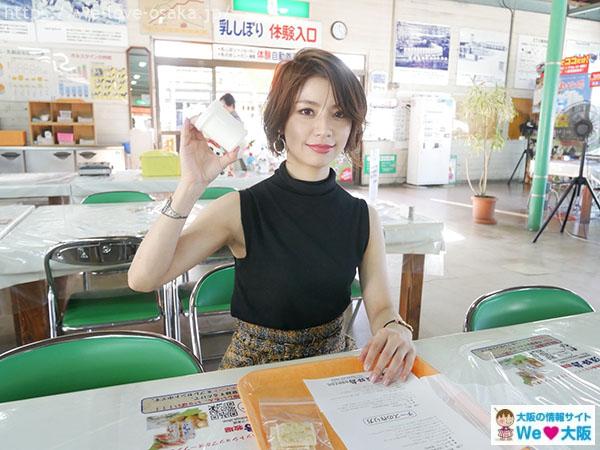 The staff will show you how to make it. Flip the milk in the container, spin it around and around to form a ball…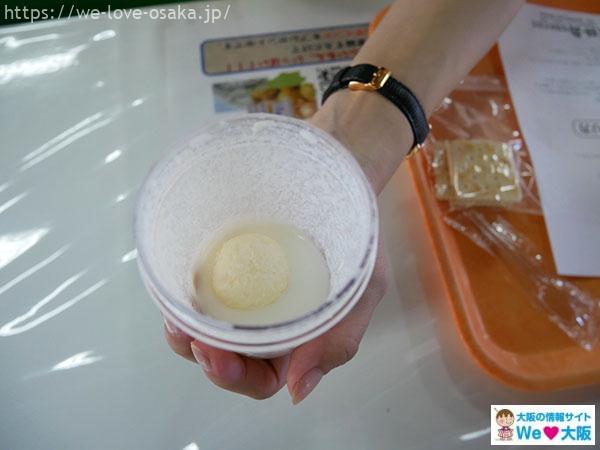 Wow! I did it! The round ball is fresh butter. It's not as hard as you'd think!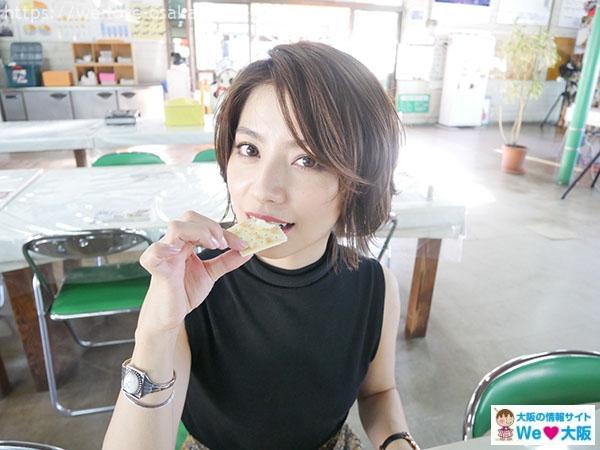 The freshly made butter can be eaten with the crackers you receive. They're made with unsalted butter and taste light and delicious.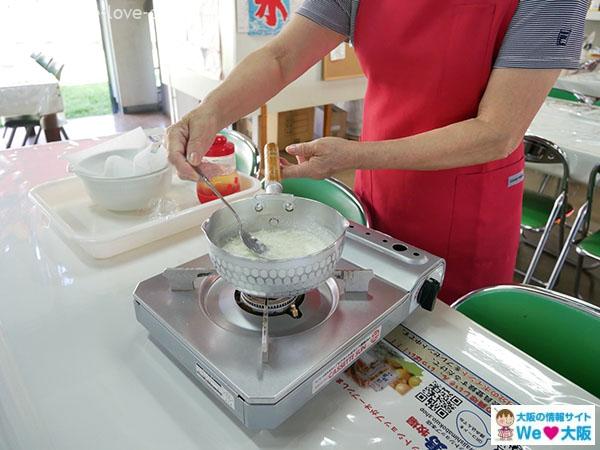 You can also observe how to make handmade cheese. The staff will make the cheese for you.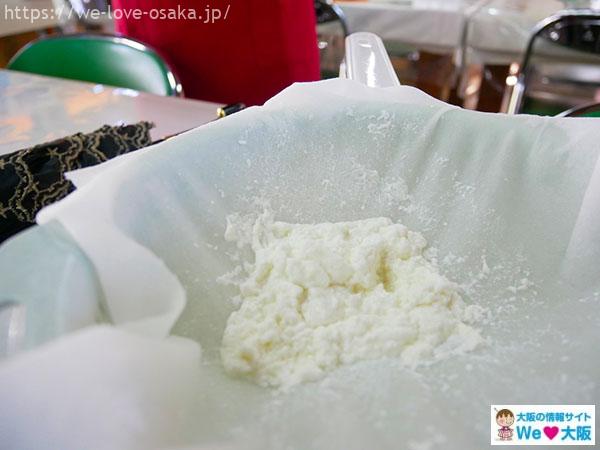 This is freshly made cottage cheese. You can taste it, too.
Fees
Adults (junior high school students and above) 820 yen
Children (elementary school students and younger) 720 yen
Morning sessions
09:30-10:00
10:30-11:00
11:30-12:00
Afternoon sessions
13:00-13:30
14:00-14:30
15:00-15:30
16:00-16:30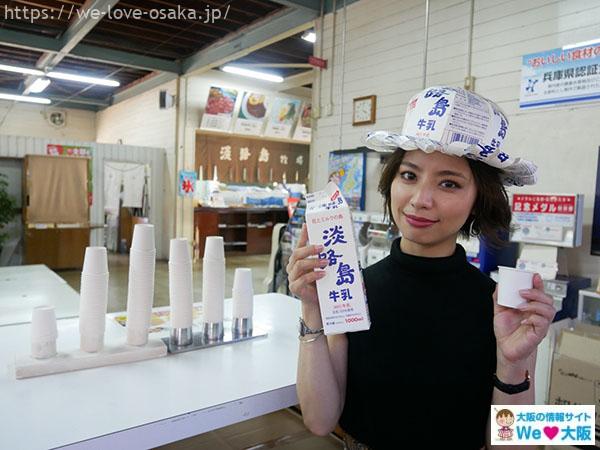 You can also drink delicious Awaji Island milk for free.
Store name:
Awajishima Ranch
Address:
1 Yagiyogikami, Minamiawaji City, Hyogo Prefecture 656-0443
TEL:
0799-42-2066
Business hours:
9:00-17:00
Regula holiday:
Closed on the 1st and 3rd Thursday of the month.
Parking:
Free parking available
6. Beautiful ocean sunset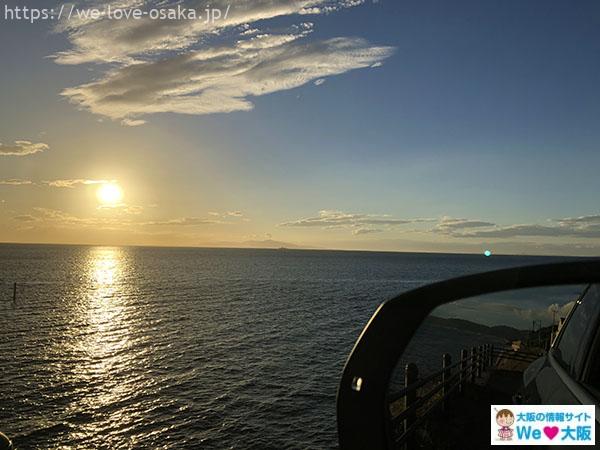 A drive during sunset time is also recommended in Hokudan Town (Hodan) on Awaji Island. Hyogo Prefectural Route 31 is adjacent to the sea and is nicknamed the Awaji Sunset Line, and the sunset into the sea is very beautiful.
I took a timelapse video.
7. Awaji beef for dinner
【Ocean Terrace】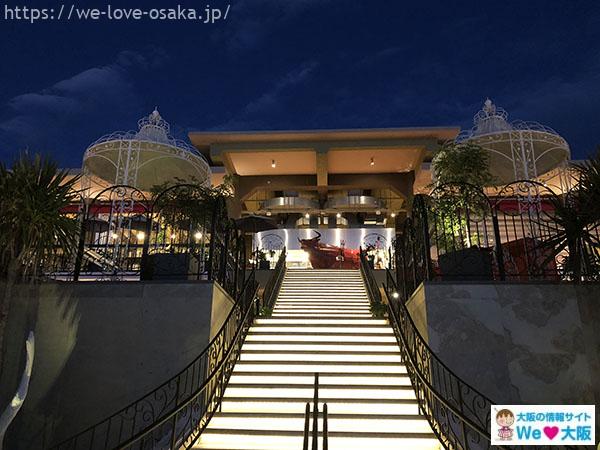 As I was driving along the Awaji Sunset Line, eager to try Awaji beef since I had come to Awaji Island, I saw a restaurant of some kind. The red parasols and sparkling staircase gave it a gorgeous look.
On the second floor is Ocean Terrace Cafe, where you can enjoy curry and light meals, and on the third floor is the Ocean Grill Restaurant. This restaurant is managed by Haruyuki Yamashita, executive owner chef of Hal Yamashita Tokyo.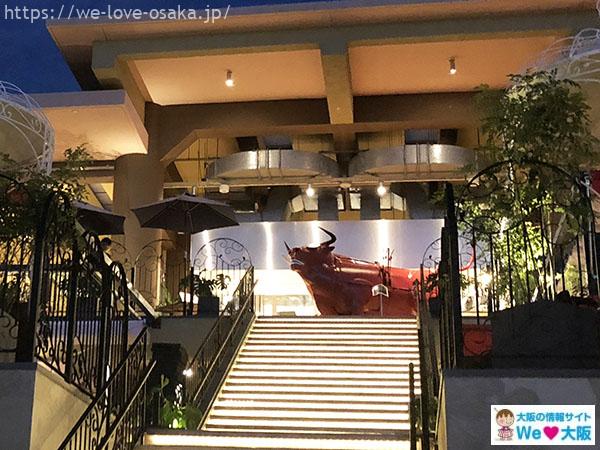 We went to the 3rd floor for dinner. When you go up the stairs, you will see a red cow! It looks like you can eat Awaji beef.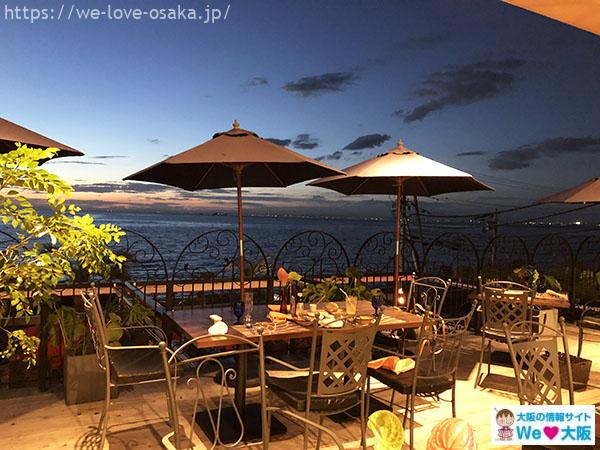 The terrace seats have a spectacular view of the ocean!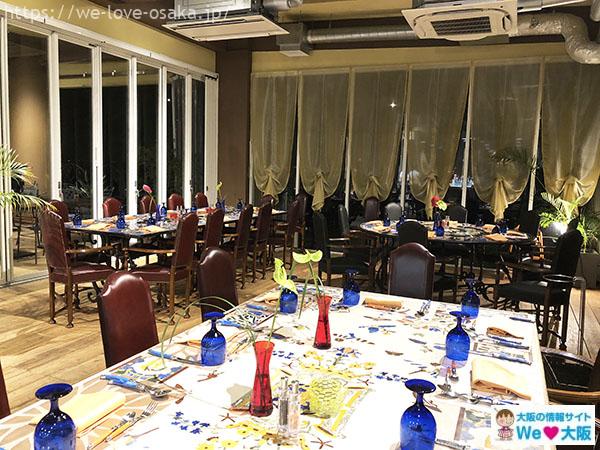 There is also seating inside the restaurant. It's fine even on hot or cold days.
The buffet-style restaurant offers about 40 dishes, including appetizers, salads, seafood and pasta. Awaji beef and Australian meat can be selected as an extra.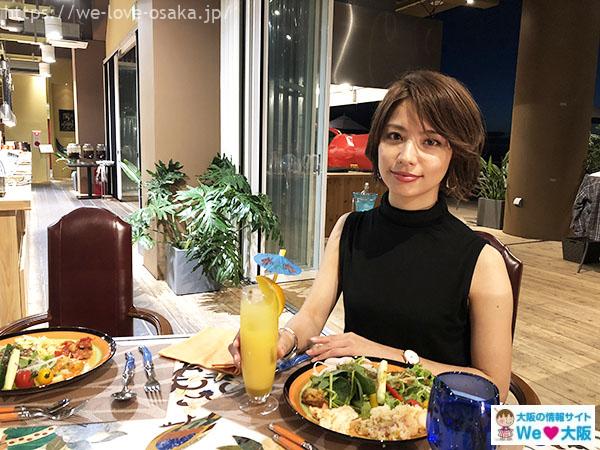 It is a buffet, so be careful not to take too much. The meat will come after this.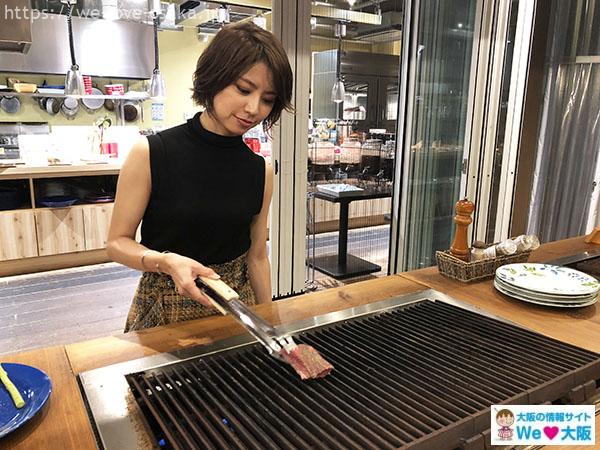 You can grill the meat yourself, so how do you like it. Rare? Well-done?
A little overcooked, I thought, but because it's Awaji beef it was so tender and tasty!
Store name:
Ocean Terrace
Address:
816 Nojimahikinoura, Awaji City, Hyogo Prefecture 656-1721
TEL:
0799-82-1907
business hours:
11:30-15:30 (L.O. 14:00), 17:00-21:00 (L.O. 19:30)
Regular holiday:
Thursdays
Parking:
50 free parking lots available
8. Summary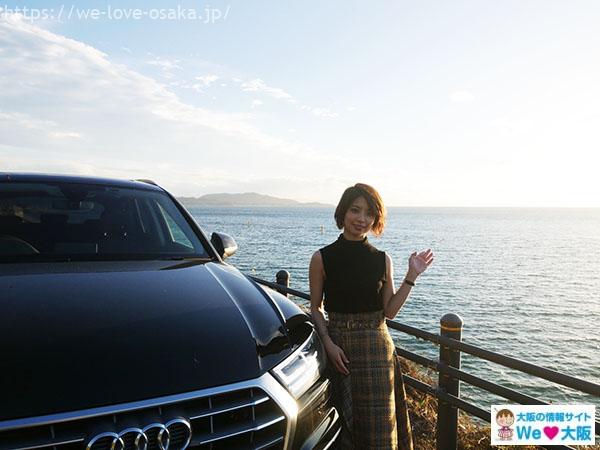 Awaji Island is only about an hour by car from Osaka, making it a recommended day drive. A car is the best way to get around the island, as you will be going from place to place. You can enjoy eating delicious food, experiencing handmade handicrafts, buying souvenirs, and so much more!
Why don't you enjoy Awaji Island?
Related article
The Nakazakicho area is popula……

2022.11.01

On February 23, 2019, a theate……

2022.11.01

Awaji Island is about an hour'……

2022.10.24
Introduction of writer

Kururun
This is the mascot character "Kururun"of "we love Osaka ". He likes the local specialty of Osaka "Takoyaki"and "Kui aore taro" Kukurun offer fun and useful information to everyone!
Instagram
#ういらぶ大阪
  Please introduce your "we love Osaka" (Only gourmet of Osaka and spot of Osaka)